Broiled Striped Bass with Brown Butter Sauce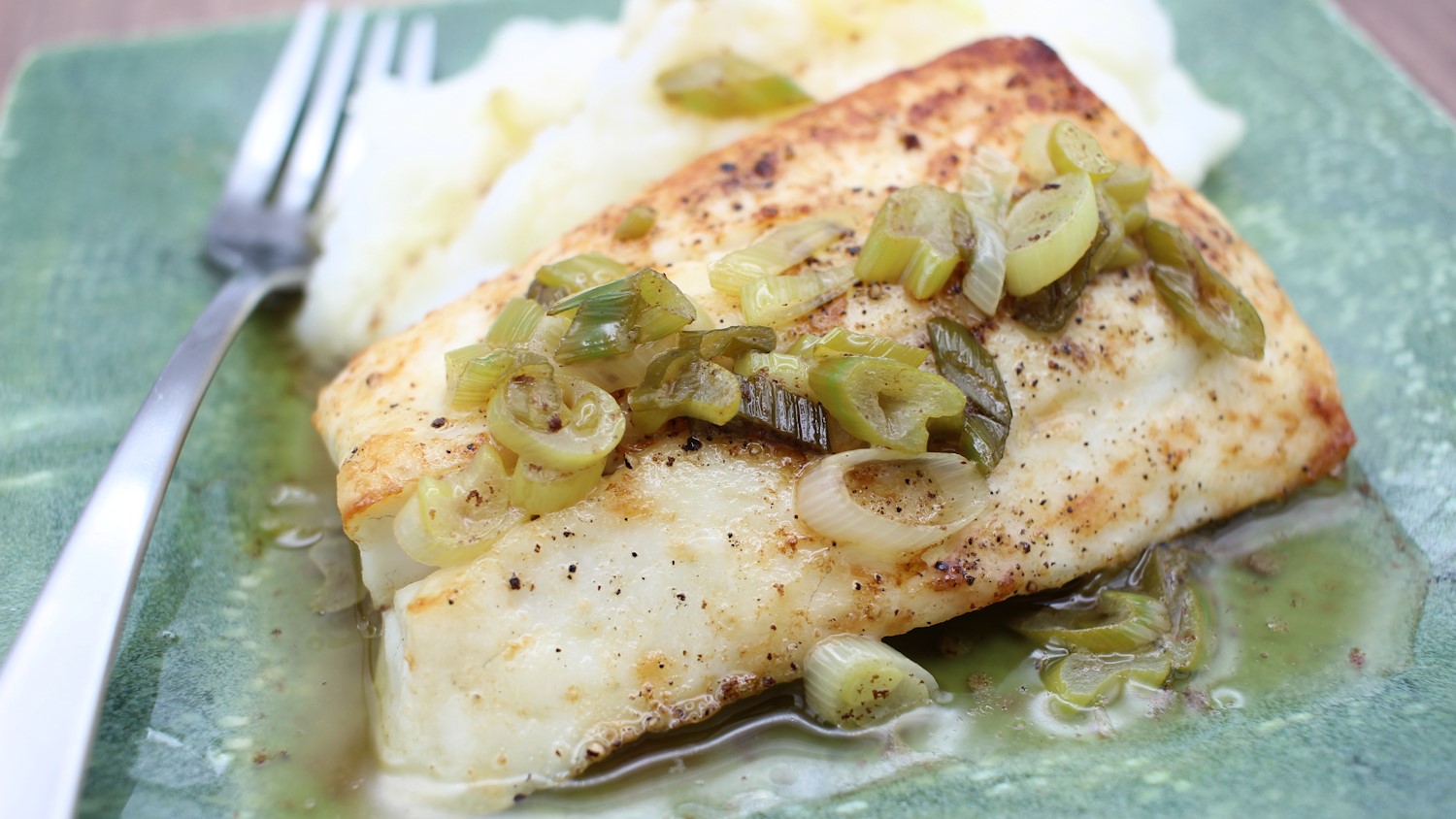 Recipe
1 ½ pounds striped bass fillets, skinless, cut into serving-size pieces
3 tablespoons butter, melted
salt
black pepper, freshly ground
Place the rack in the top third of the oven and preheat the broiler.
Place fish on a lightly greased broiler pan. Brush with butter. Lightly salt and pepper.
Broil about 4 inches from heat until done, about 9 to 14 minutes. Remove to a serving platter. Serve with Brown Butter Sauce.
While fish is cooking, prepare Brown Butter Sauce.
Brown Butter Sauce
3 tablespoons butter
2 tablespoons fresh lime juice
3 tablespoons green onions, including tops, thinly sliced
Heat butter in a small saucepan over medium-high heat. Stir until it foams and is lightly browned. Remove from heat and stir in lime juice and green onions. Pour over the cooked fish.
Contributed by Joyce Taylor MM2
DID YOU KNOW?

Also known as rockfish, Atlantic striped bass are anadromous which means they spend most of their lives in salty water, then migrate to freshwater to spawn.  In NC, striped bass spawn in the Roanoke River, swimming up from the Atlantic Ocean and Albemarle Sound.