Mariner's Menu
Broiled Striped Bass with Paprika and Herbs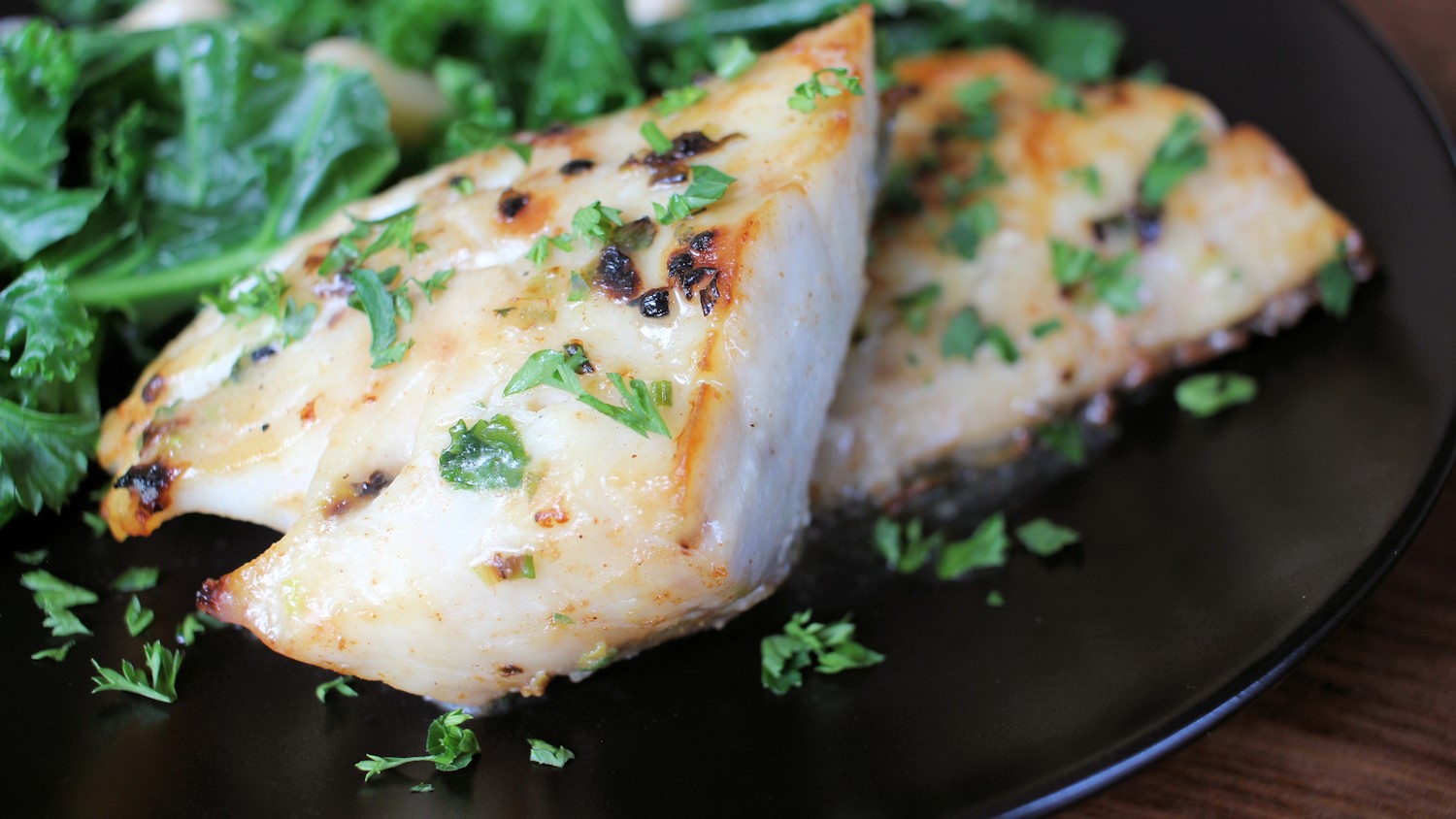 Recipe
1 ½ pounds striped bass fillets, cut into serving-size pieces
salt
paprika
½ cup butter, softened
2 tablespoons green onion, minced
2 tablespoons fresh parsley, minced
1 tablespoon fresh lemon juice
Place the rack in the top third of the oven and preheat to broil.
Lightly grease a broiler pan. Place fillets skin sides down on the pan. Sprinkle lightly with salt and paprika.
Spread softened butter on top of fillets and sprinkle with onion. Cook until fish flakes easily, about 8 to 10 minutes, spreading on more butter once or twice. Sprinkle with parsley and lemon juice. Pour sauce from the pan over the fillets.
Contributed by Joyce Taylor MM2