Creamy Baked Spotted Trout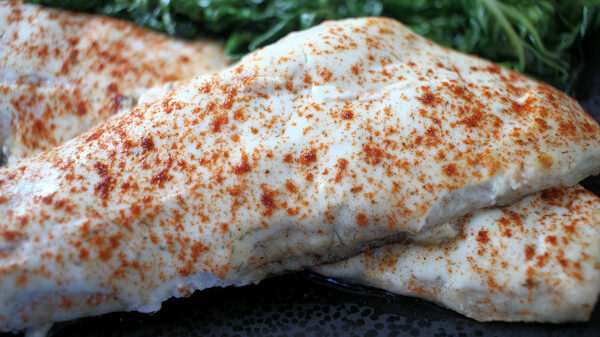 Recipe
4 spotted trout fillets
¾ cup sour cream
1 tablespoon flour
1 tablespoon fresh lemon juice
½ tablespoon fresh dill, finely chopped
½ teaspoon garlic, pressed
½ cup dry white wine
salt
black pepper, freshly ground
paprika
Preheat the oven to 450° F.
In a small bowl, combine sour cream, flour, lemon juice, dill, garlic and wine.
Place fish in a lightly greased baking dish. Sprinkle with salt and pepper.
Spoon sour cream mixture over fish. Dust with paprika.
Bake at 450° F until fish flakes easily with a fork, about 8 to 10 minutes.
Contributed by Joyce Taylor MM2