Fisherman's Burger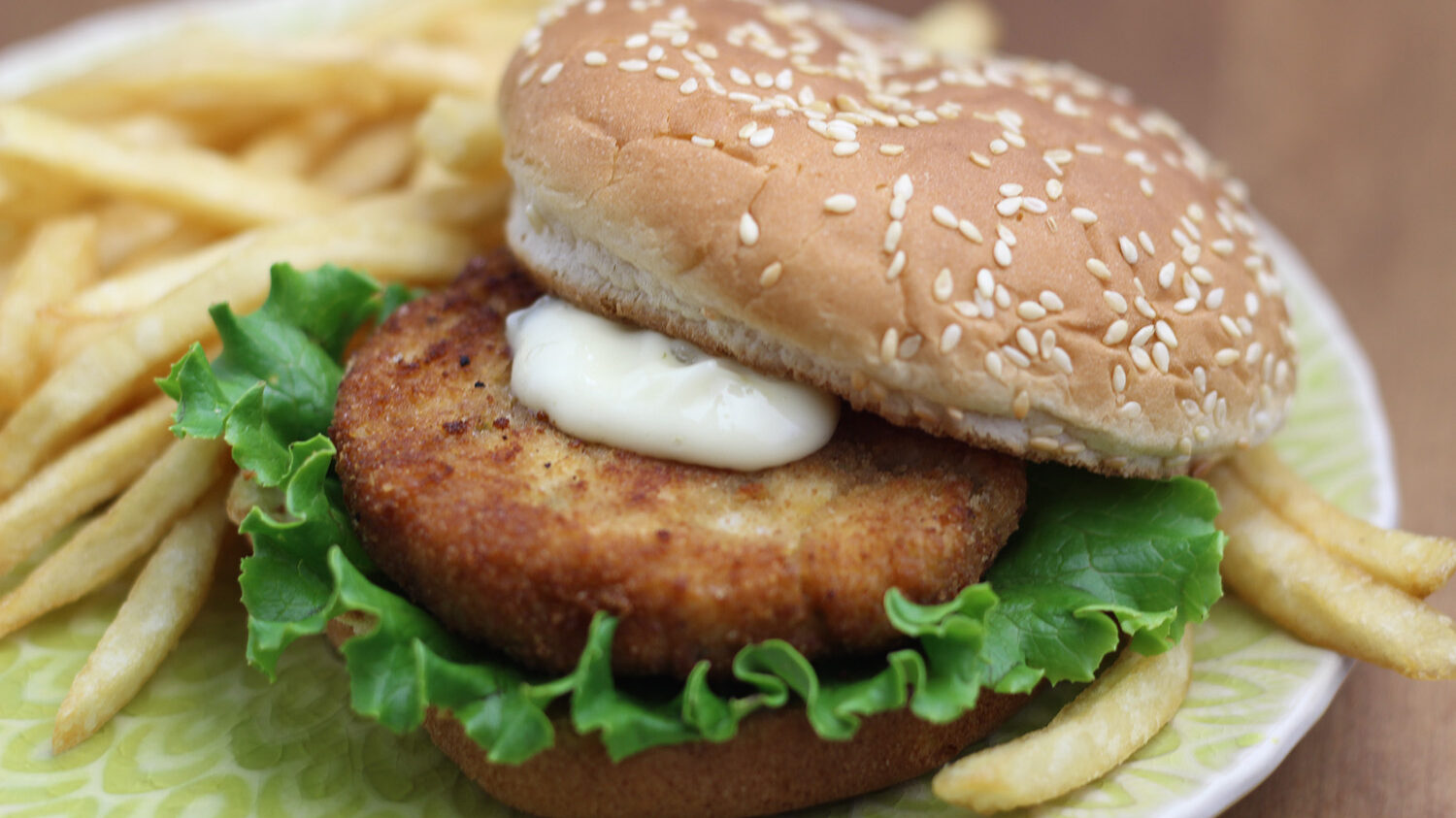 Recipe
Sandwiches containing fish or shellfish often provide a good way to entice children to eat seafood. For some reason, if it's in a sandwich, children seem to like it better.
2 cups cooked, flaked fish
1 egg, beaten
1/3 cup Parmesan cheese, freshly grated
1 tablespoon fresh parsley, chopped
1 teaspoon garlic, pressed
1/2 teaspoon salt
1/4 teaspoon black pepper, freshly grated
1/2 cup dry bread crumbs
vegetable oil for frying
6 sesame seed rolls, toasted
tartar sauce
Combine egg, cheese, parsley, garlic, salt and pepper in medium bowl. Gently fold in flaked fish. Shape into 6 patties. Roll lightly in crumbs. Fry in hot oil, about 375° F, until brown on one side, about 4 to 5 minutes. Turn and repeat on other side. Drain on paper towels. Serve in toasted buns with tartar sauce.
Contributed by Joyce Taylor From: Mariner's Menu: 30 Years of Fresh Seafood Ideas