Sautéed Snapper with Dipping Sauce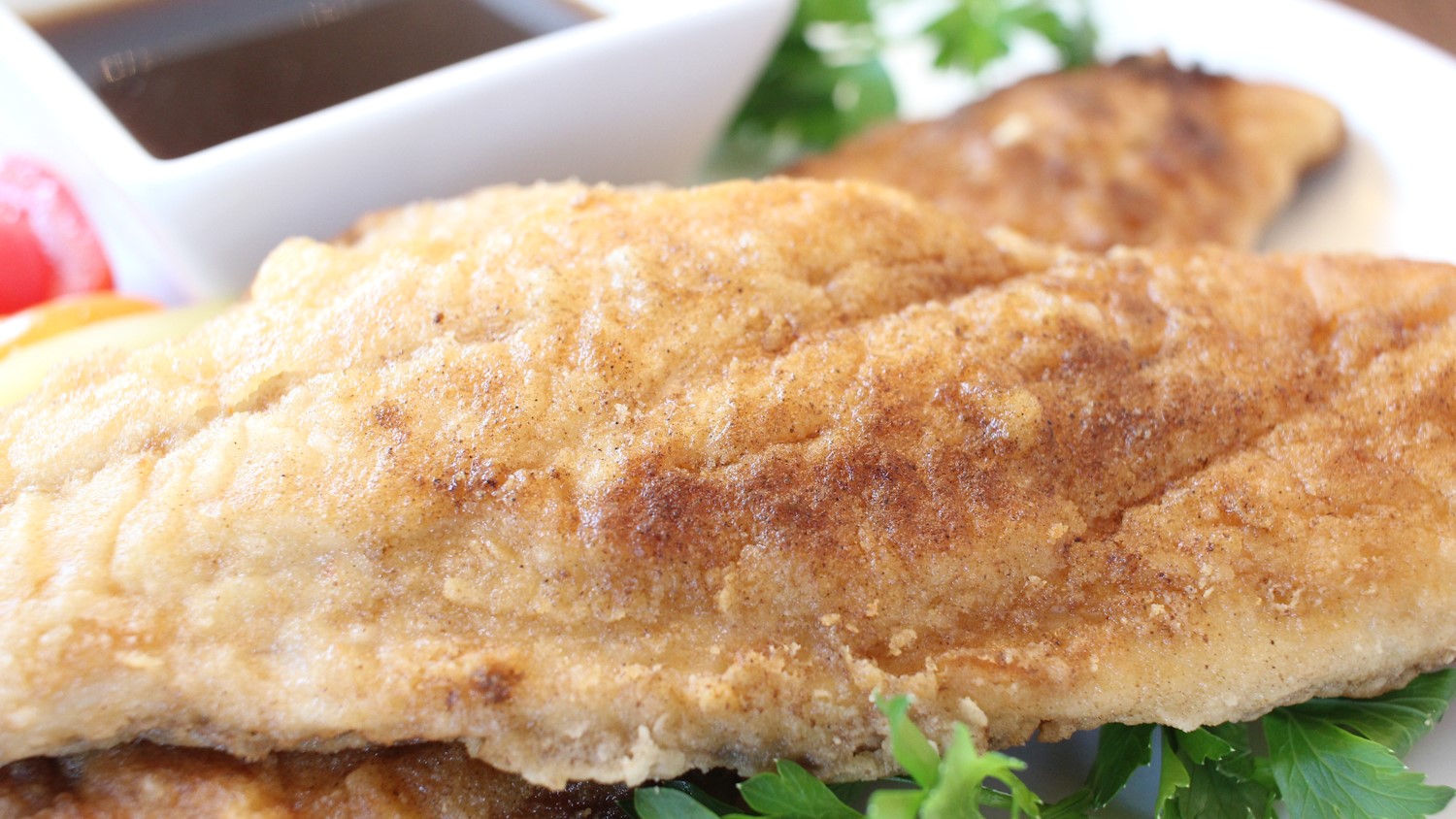 Recipe
1 ½ pounds snapper fillets
2 tablespoons soy sauce
1 tablespoon sesame oil
2 tablespoons rice wine vinegar
½ teaspoon red curry paste
flour for dredging
2 tablespoons canola oil
2 tablespoons butter
In a small bowl, combine soy sauce, sesame oil, rice wine vinegar, and curry paste. Brush on fillets and refrigerate for 20 minutes.
Dredge fillets with flour, shaking off excess.
Heat canola oil in a skillet. Add butter and melt. Place fillets in the pan, topsides down, and cook until lightly browned about 5 to 6 minutes. Turn and repeat. Drain on paper towels. Serve with Dipping Sauce.
While fillets are cooking, prepare Dipping Sauce.
Dipping Sauce
2 tablespoons soy sauce
2 tablespoons rice wine vinegar
1 teaspoon sugar
½ teaspoon red curry paste
2 teaspoons corn starch
1 tablespoon water
In a small saucepan, combine soy sauce, rice wine vinegar, sugar and red curry paste. Heat. Combine corn starch with water. Add to mixture and stir until thickened. Drizzle over hot fish.
Contributed by Joyce Taylor  MM2
DID YOU KNOW?

Vermilion snappers are often confused with red snappers but you can tell the difference by the rounded shape of the anal fin (the bottom fin closest to the tail). Red snappers have a more pronounced angle to the anal fin.