Smoked Bluefish Omelet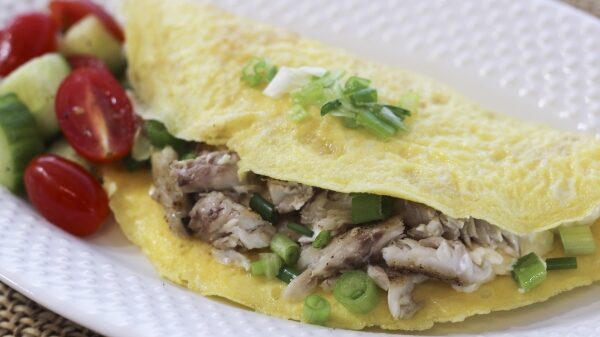 Recipe
Centuries ago, the coastal Indians began smoking fish over glowing embers as a means of preservation. By using this method, the catch from a good fall fishing trip could be enjoyed throughout the lean winter months.
2 ounces smoked bluefish, flaked
2 eggs
1 1/2 ounces cream cheese
scallions
butter
Over medium heat melt butter. Pour in eggs and wait 30 seconds. Then add cream cheese cut thinly, bluefish and scallions. Cook over very low flame. When eggs are almost done, fold omelet in half. Then flip and cook 30 seconds more.
Contributed by Joyce Taylor, March 1981 issue of Coastwatch.