Update Sept. 1, 2016: Lisa Schiavinato no longer is with the Center. For issues related to North Carolina Sea Grant, please contact Jack Thigpen at jack_thigpen@ncsu.edu or 919-515-3012. For coastal law and policy questions, please contact Victor Flatt at flatt@email.unc.edu or 919-962-4118.
The co-directors of the Center are Lisa Schiavinato and Victor Flatt. They are assisted by a rotating roster of research law fellows and environmental policy interns and an advisory board. Senior fellow and former co-director, Joe Kalo, assists on private property and beach access issues.
Lisa Schiavinato
Past Co-Director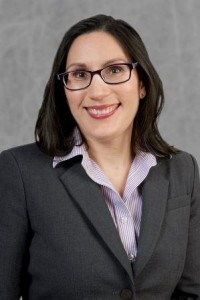 Lisa Schiavinato develops partnerships with federal, state and local agencies to address North Carolina's coastal and ocean policy issues. Her recent projects have included analyzing the legal and policy issues associated with social vulnerability mapping, North Carolina's coastal wind energy potential, recommended ocean management strategies and recommended strategies for managing the state's estuarine shoreline.
Active in the coastal policy community, she is co-director of the North Carolina Coastal Resources Law, Planning and Policy Center, an interinstitutional organization that coordinates and applies the legal, planning and policy expertise of the University of North Carolina system and Sea Grant to the state's coastal issues. She is also adjunct professor of law at the University of North Carolina School of Law, and adjunct professor at East Carolina University.
Schiavinato is the recipient of the 2009 Governor's Conservation Achievement Award for Natural Resources Scientist of the Year. She also received an Outstanding Extension Service Award from NC State University in 2015.
Schiavinato holds a bachelor's degree from the University of South Florida and a law degree and certificate in environmental and land-use law from the University of Florida. Her work has appeared in a number of publications, including the North Carolina Law Review, the journal Coastal Management and the Sea Grant Law and Policy Journal. In addition, she has written and spoken extensively about legal issues surrounding land use planning, waterfront access, energy development, water resources, and natural disaster response and rebuilding.
Schiavinato is past president of The Coastal Society. She also is a member of the American Bar Association, the Florida Bar Association and the Center for Natural Resources Economics & Policy at Louisiana State University.
Victor Flatt
Co-Director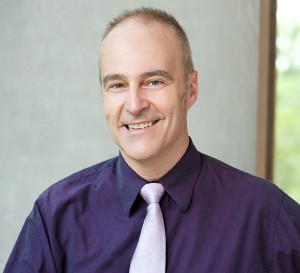 Victor B. Flatt is the Tom & Elizabeth Taft Distinguished Professor in Environmental Law, and the Director of the Center for Law, Environment, Adaptation, and Resources (CLEAR). He also has an appointment as a Distinguished Scholar in Carbon Markets and Carbon Trading at the Global Energy Management Institute at the University of Houston's Bauer College of Business, and is a member scholar of the Center for Progressive Reform. Flatt teaches courses in environmental law, natural resources, interagency environmental cooperation, international environmental law, climate change, and the practice of environmental markets. In the summer, he has taught the Alaska Natives and Environmental Law course in Anchorage, Alaska, which focuses on the intersection of Alaska Native Law, Resource Extraction Law, the Endangered Species Act, and Environmental Law.
His scholarship has focused on the administration and enforcement of environmental and resource statutes, particularly the Clean Water Act, the Clean Air Act, the Endangered Species Act, and NEPA. Recently, he has focused on the legislative and regulatory mechanisms needed to address climate change in the United States. In particular, he has written about and advised policy makers on offsets, and the impact of offsets on a carbon market; and the emergence of climate change adaptation policy. He has published articles in many notable journals, including the Notre Dame Law Review, Northwestern Law Review, Washington Law Review, and Ecology Law Quarterly. Seven of his articles have been finalists or selected as one of the best environmental law articles in of the year in the compendium the Journal of Land Use and Environmental Law; and one article "Environmental Enforcement in Dire Straits," was re-presented with commentary to policy makers by the Environmental Law Institute and Vanderbilt University in the 2011 Environmental Law and Policy Annual Review. Flatt has also published numerous op-eds on environmental, energy, and resource issues, and does a regular blog regarding climate change issues and energy for the Houston Chronicle. He represented then U.S. Senators Clinton, Boxer, Leahy, Jeffords, and Kerry, in their challenge to the Bush Administrations New Source Review rules; and participated as amicus in the state of North Carolina's common law challenge to the Tennessee Valley Auithority.
Before coming to Chapel Hill, Flatt served as the first A.L. O'Quinn Chair in Environmental Law at the University of Houston Law Center, where he was also director of the Center for Environment, Energy, and Natural Resources Law. He has visited at the University of Washington, Seattle University, the University of Georgia, and Roger Williams University. He received his B.A. in Chemistry and Mathematics, magna cum laude, from Vanderbilt University, where he was a Harold Stirling Vanderbilt Scholar. He received his J.D., cum laude and Order of the Coif, from Northwestern University School of Law, where he was a John Henry Wigmore Scholar. After law school, he clerked for the Honorable Danny J. Boggs of the U.S. Sixth Circuit Court of Appeals, before beginning practice in environmental compliance at Hillis Clark Martin & Peterson in Seattle, Washington. Professor Flatt began his teaching career at the University of Washington's Graduate School of Public Affairs in 1993, and became and associate professor at Georgia State University College of law in 1995.
Professor Flatt is a former national board member of Lambda Legal and Build Clean.
Email: flatt@email.unc.edu
Telephone: 919-962-4118
Joe Kalo
Senior Fellow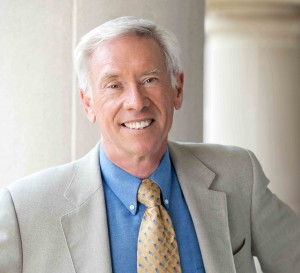 Joseph Kalo is Graham Kenan Professor of Law Emeritus at the University of North Carolina School of Law, where he taught from 1972-2011. When he first joined the UNC faculty, his focus was on civil litigation, but his teaching and research interests shifted to environmental issues associated with coastal and ocean resources development. In addition to numerous law review articles on topics related to ocean and coastal resources, he has co-authored the textbook Ocean and Coastal Law, which is in its fifth edition, and taught courses in property law, environmental ocean and coastal law, and international environmental law.
In 1989, the governor appointed him to a four-year term on the North Carolina Marine Science Council, which became the North Carolina Ocean Affairs Council in 1991. Professor Kalo was the John J. Sparkman Visiting Professor of Law at the University of Alabama Law School in the spring of 2002. He also taught at the Edouard Lambert Institute of Comparative Law in Lyon, France, in March 1994, March 2003 and April 2006. During the summer of 2008 taught U.S. Fishery Law and Policy at the University of Augsburg in Augsburg, Germany.  Professor Kalo also was a member of the Bureau of Ocean Management-sponsored North Carolina Task Force on Renewable Energy Activities off North Carolina's coast in federal waters. This task force provided advice and support to BOEM in identifying potential Wind Energy Lease Areas off North Carolina.
Together with Walter Clark, Professor Kalo founded the North Carolina Coastal Resources Law, Planning and Policy Center in 2004. During his tenure as co-director, the center participated in a number of projects, including providing legal and policy research for the legislatively-created North Carolina Waterfront Access Study Committee, participating as part of the research team for the UNC Coastal Study, and conducted separate emerging issues studies for North Carolina's ocean shoreline and estuarine shoreline.
Email: jjkalo@email.unc.edu