Spring 2022
Letter from the Executive Director
Spring 2022: Time for Planning and Moving Forward 
Coastal Tidings
The latest news and research.
WINGS OF CHANGE
The Impacts of a Warming Climate on Birds of North Carolina
Extinction will threaten about two-thirds of America's bird species if temperatures rise by 5.4 F before the turn of the century.
FISHING FOR FOOD AND FINDING CONNECTION
"Not everyone with a rod and reel is just fishing for fun. For some people, the stakes can be much higher."
FIRST WAVE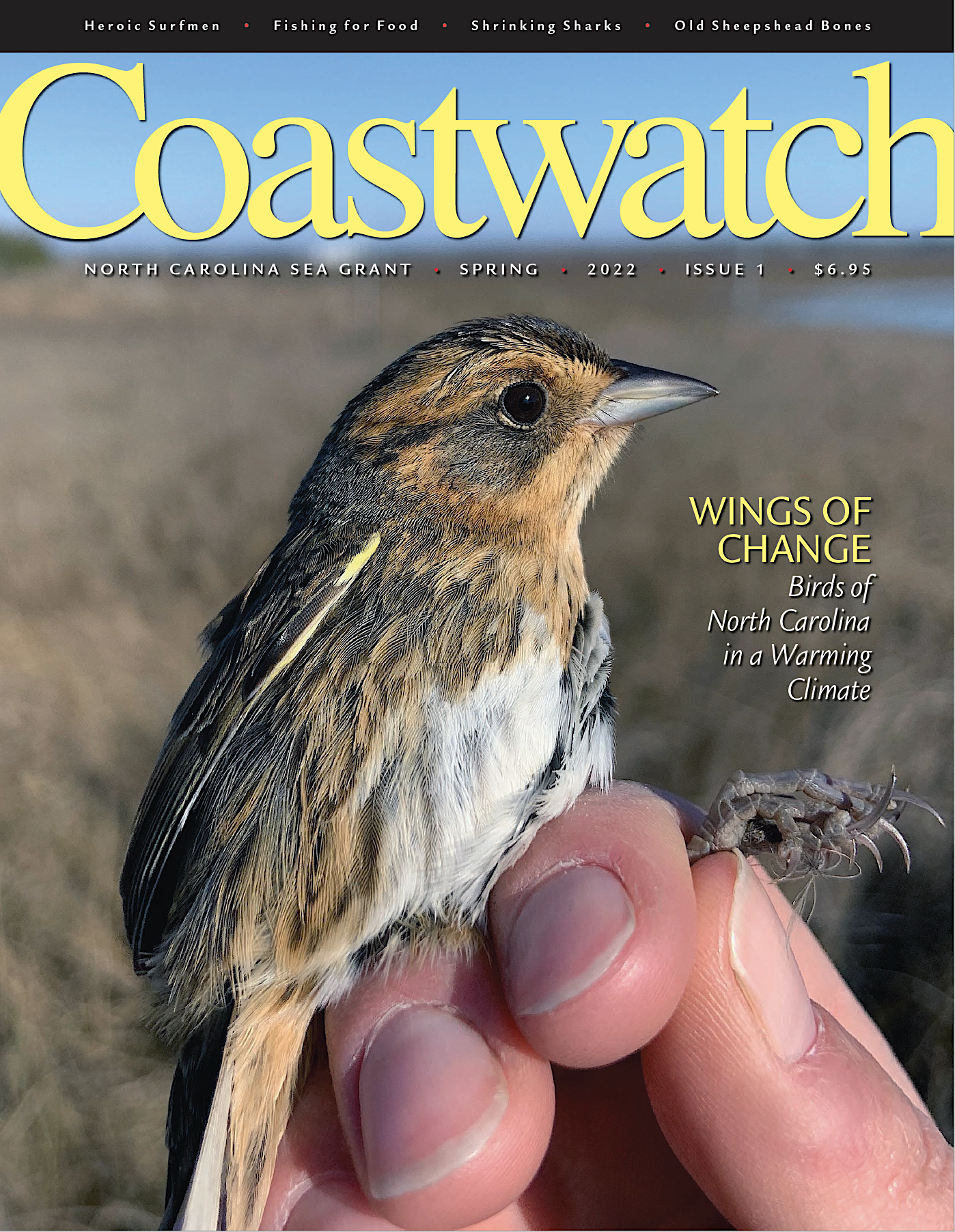 The Pea Island Surfmen Prove Themselves on a Heroic Night
"You have to go out, but you do not have to come back."
SEA SCIENCE
Are Sharks Getting Smaller?
A combination of fewer and smaller sharks in the coastal ocean has likely contributed to shifts in ecosystems and fisheries that we don't fully understand.
HOOK, LINE & SCIENCE
Deepwater Fish and Shipwrecks, Lionfish DNA, and Ancient Sheepshead Bones
Video and laser imaging identified fish by species — and revealed where on shipwrecks fish like to hang out.
BLUE ECONOMY
Four Big Takeaways from our Study of North Carolina's Seafood Industry
North Carolina's wild-caught commercial seafood industry provides nearly $300 million in economic impact and 5,500 jobs for the state.
CURRENTS
Are Warming Seas Affecting How Blue Crabs Escape Predators?
Along much of the North Carolina coast, seagrasses are a critical habitat for juvenile blue crabs, providing a refuge from predators.
MARINER'S MENU
Crab Cakes with Fresh Lime, Sautéed Tuna Steaks with Tarragon, and More
Enjoy these spring treats — and visit MarinersMenu.org for more.
LAST WORD
Coastal Change in North Carolina:
An Interview with Spencer Rogers, Coastal Construction and Erosion Specialist
"We were one of the first states to actually require sea level to be studied."
POSTER
Rip Currents: Know Your Options
Share it — and save a life.
The Back Cover: North Carolina Sea Grant By the Numbers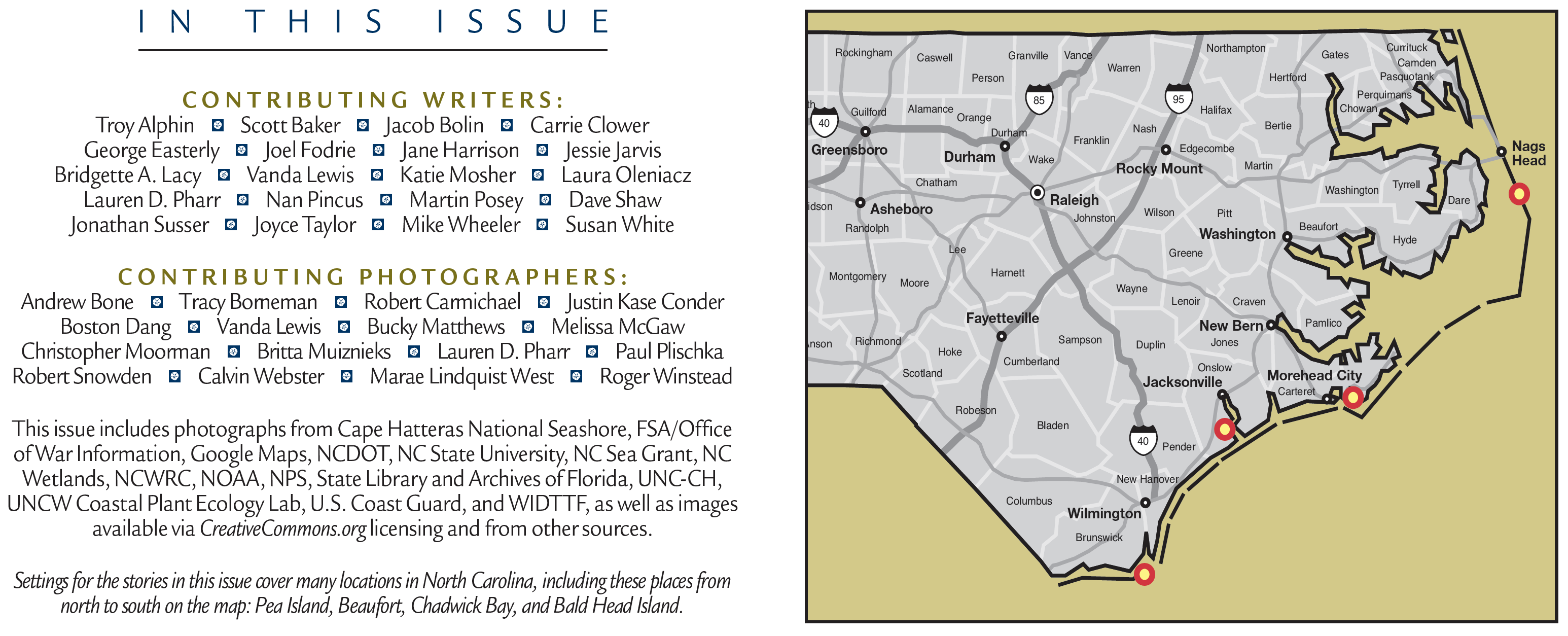 lead photo: The NC Oyster Trail promotes a variety of seafood businesses that sell oysters and other products, as well as fostering ecotourism through visits to shellfish farms. Credit: Justin Kase Conder/NC Oyster Trail.
download a printable PDF of the entire issue