From the Executive Director
Groundwork for Grand Challenges

A Brief History of Sea Level Rise in North Carolina
It begins with the birth of the Atlantic — millions of years before the recent acceleration of sea level rise from human causes — and it includes a long record of how people have responded to an encroaching ocean.
The Story of Ricky Moore
The 'Best Chef in the Triangle' Talks Carolina Cooking
"I began to see that southern food is not lesser cuisine, and I shed many of the insecurities I had held about my own food culture."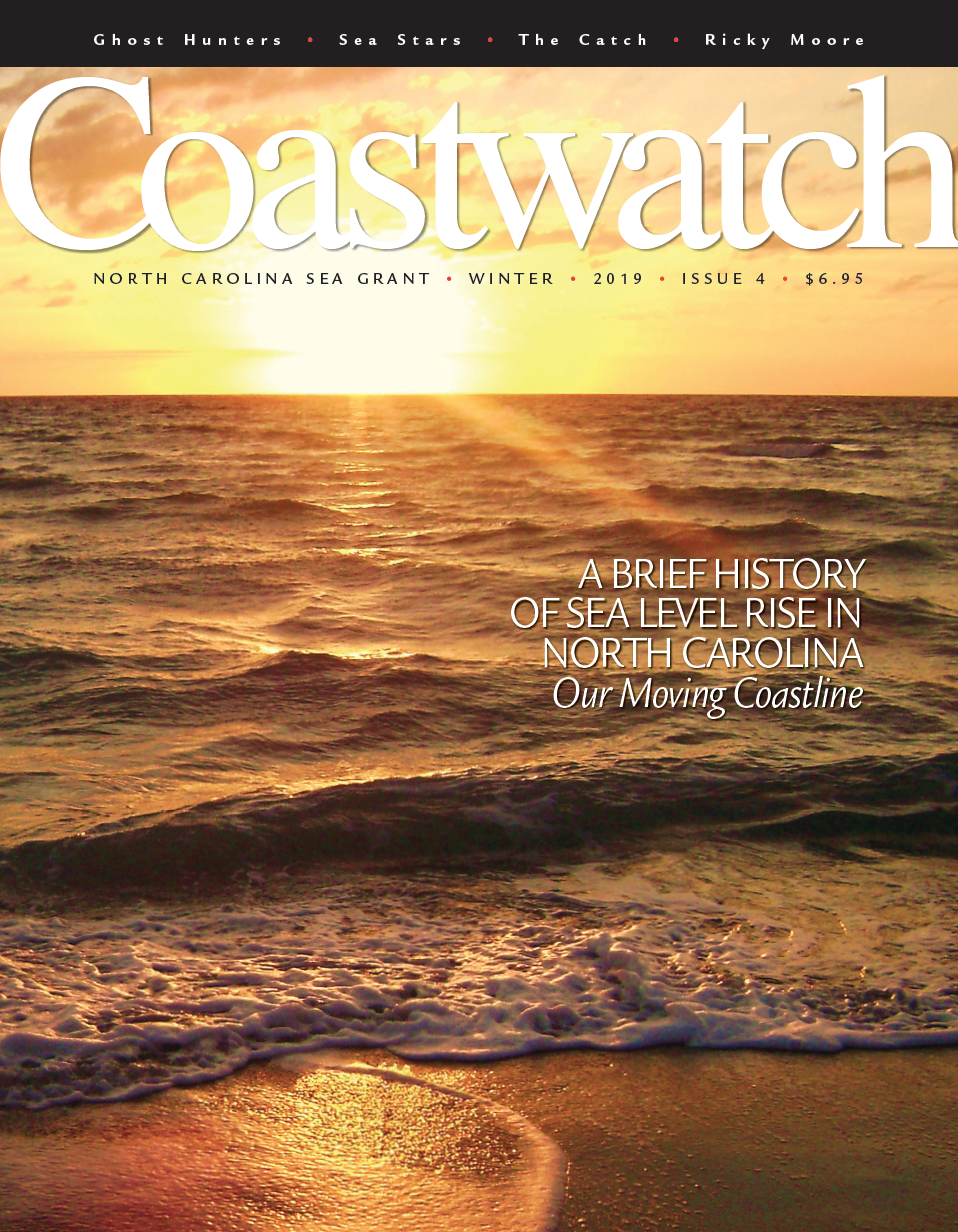 The Ghost Hunters
Using remote sensing technology, researchers are investigating the mysteries underlying coastal ghost forests.
Hook, Line & Science
The Money, the Catch, and the Cape Fear
Last year, the total recreational catch declined for North Carolina anglers — but they still pulled in nearly 79 million fish.
North Carolina's Blue Economy
Rural Economic Development in the Coastal Region
Why are some coastal rural counties thriving while others are struggling?
Mariner's Menu
Seasonal Specialties 
These five favorites are perfect recipes for the holidays — and we show you where you can find a treasure trove of more great meals.
People & Places
Research Explores Implications of Antibiotic Pollution
"As scientists, we are servants to the world we live in — and that includes all people, not just those in our respective disciplines."
Sea Science
You Say Starfish, I Say Sea Star
Even though they live in water, they don't have scales, don't swim, and aren't "fish."