Almond-Encrusted Shrimp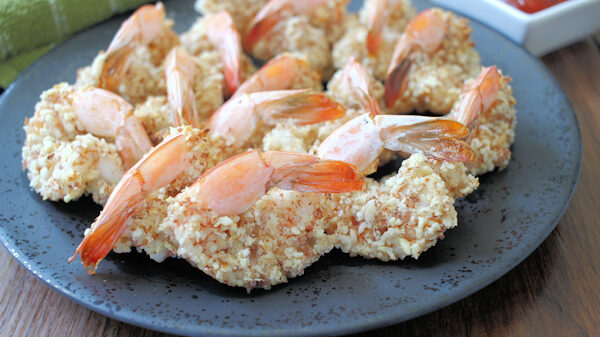 Recipe
1 ½ pounds jumbo shrimp, peeled and butterfly cut
½ cup milk
1 egg, beaten
¾ teaspoon salt
¼ teaspoon white pepper, freshly ground
2 cups almonds, finely chopped
Preheat the oven to 400° F.
In a medium bowl, combine milk, egg, salt and pepper. Place almonds in a flat dish (or on wax paper).
Dip shrimp in egg mixture, shaking off excess. Coat both sides of shrimp with almonds. Place in lightly greased baking pan. Bake at 400° F until a light golden color and done about 10 minutes.
Contributed by Joyce Taylor MM2