Baked Grouper with Lemon-Chive Butter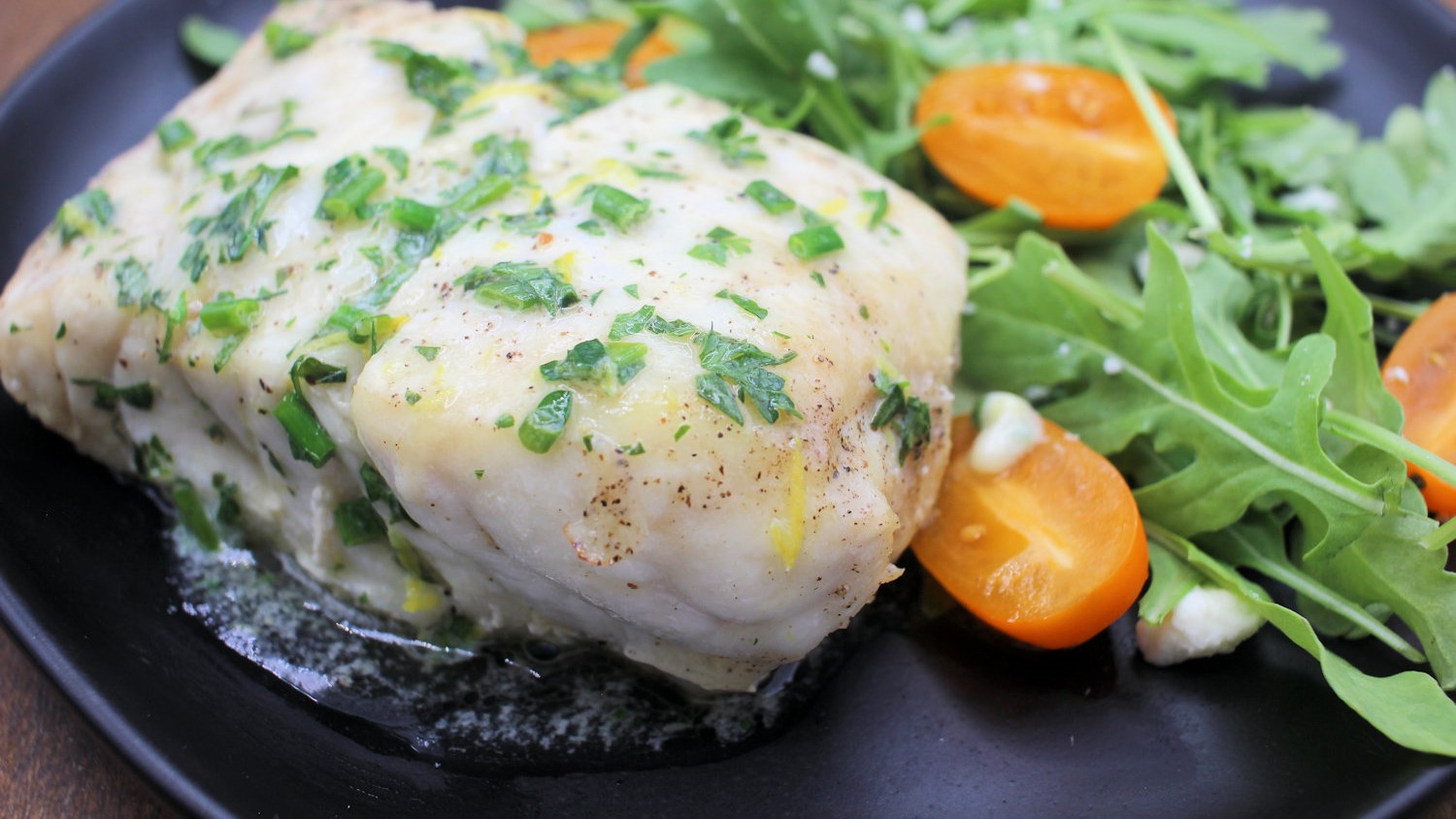 Recipe
4 medium grouper fillets
8 tablespoons butter, melted
salt
black pepper, freshly ground
Prepare Lemon-Chive Butter and set aside.
Heat oven to 400° F.
Brush fillets with melted butter. Sprinkle with salt and pepper. Bake about 15 to 20 minutes, until fish flakes easily with a fork. Cut into halves. Serve with Lemon-Chive Butter.
Lemon-Chive Butter
½ cup butter, softened
2 tablespoons fresh parsley, chopped
2 tablespoons fresh chives, snipped
1 teaspoon dried tarragon
¹⁄₁₆ teaspoon salt
1 teaspoon lemon zest
½ tablespoon fresh lemon juice
In a small bowl, blend together butter, parsley, chives, tarragon and salt. Add lemon zest and juice and blend thoroughly. Spread over warm fish.
Contributed by Joyce Taylor From: Mariner's Menu: 30 Years of Fresh Seafood Ideas
DID YOU KNOW?

Gag groupers are slow growers but can reach over 3 ft in length! Hurry and get your catch, commercial season closes for the gag grouper on October 23rd.