Baked Parmesan Clams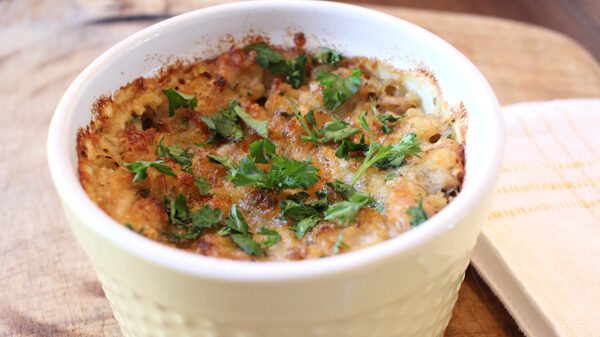 Recipe
2 cups clams, coarsely chopped
¾ cup clam liquor
1 ½ cups fresh bread crumbs
1 cup Parmesan cheese, grated
2 tablespoons fresh parsley, minced
½ teaspoon garlic, pressed
¼ teaspoon dried oregano
½ teaspoon dried thyme leaves
½ teaspoon dried basil
½ cup dry white wine
¼ teaspoon black pepper, freshly ground
¼ teaspoon salt
2 teaspoons canola oil
paprika
fresh parsley, chopped, optional garnish
Preheat the oven to 450° F.
In a medium bowl, combine clams, liquor, crumbs, Parmesan, minced parsley, garlic, oregano, thyme, basil, wine, pepper, salt and oil.
Place clam mixture in ramekins. Sprinkle lightly with paprika. Bake at 450° F until golden brown and clams are done, about 20 minutes. Garnish with chopped parsley.
Contributed by Joyce Taylor MM2