Baked Parmesan Spotted Trout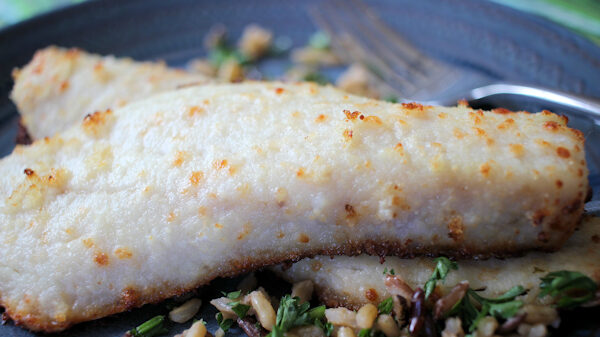 Recipe
4 spotted trout fillets
¼ cup vegetable oil
½ teaspoon salt
½ teaspoon garlic, pressed
¾ cup Parmesan cheese, freshly grated
½ cup plus 1 tablespoon dry breadcrumbs
Preheat the oven to 500° F.
Combine oil, salt, and garlic in a shallow dish. Place fillets in the mixture and marinate for 5 minutes. Turn and repeat on other sides. Dredge fish in cheese and in breadcrumbs.
Place fish in a greased cooking pan. Bake at 500° F until fish flakes easily with a fork, about 8 to 10 minutes.
Contributed by Joyce Taylor MM2