Baked Scallops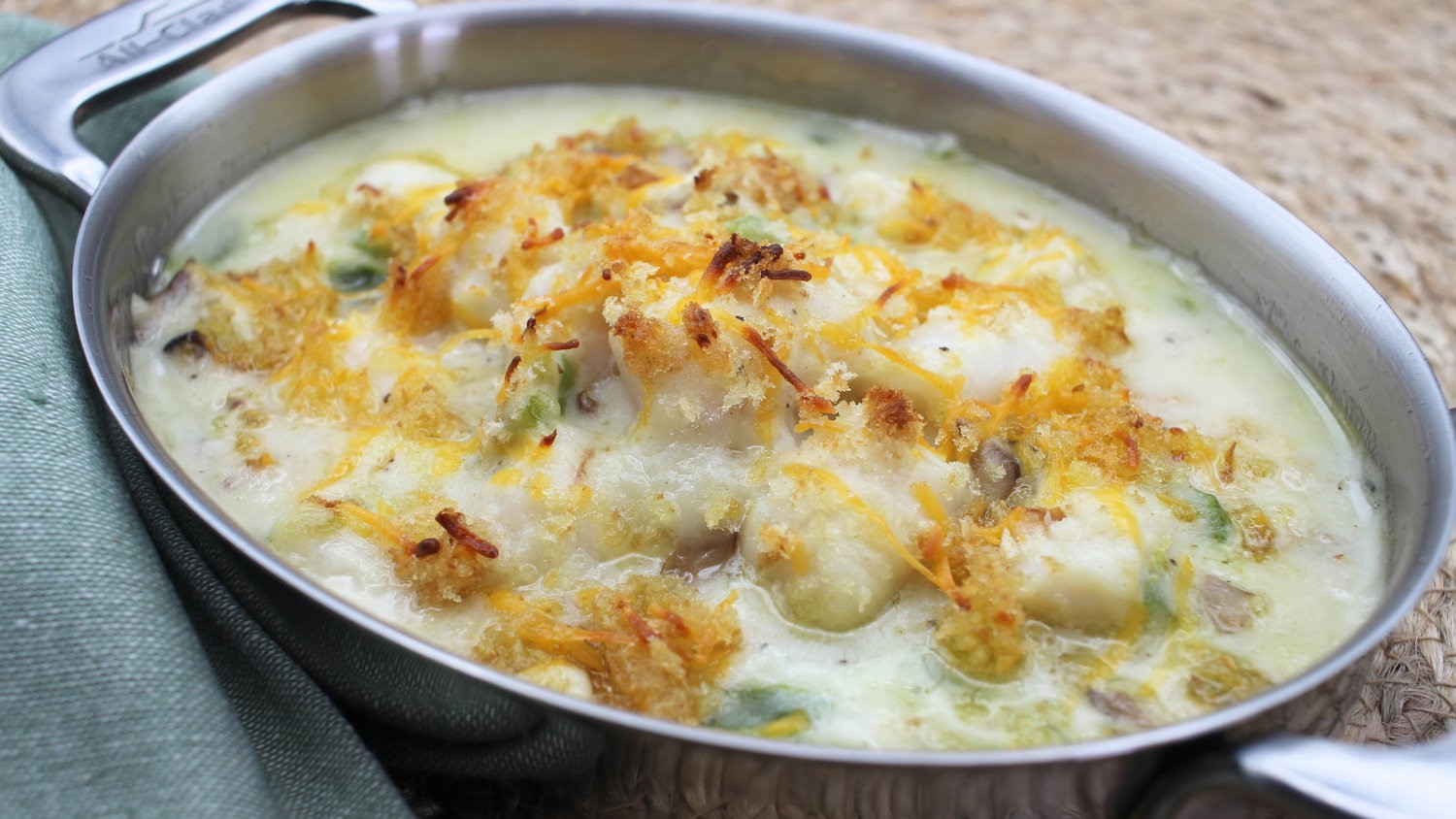 Recipe
1 pound bay scallops, (or sea scallops quartered)
½ teaspoon salt
3 tablespoons butter
1 cup celery, chopped
1 cup fresh mushrooms, chopped
¼ cup green pepper, finely chopped
4 tablespoons butter
6 tablespoons flour
¾ teaspoon salt
¼ teaspoon black pepper, freshly ground
2 cups milk
1 cup soft bread crumbs mixed with 3 tablespoons melted butter
¼ cup medium cheddar cheese, freshly grated
Heat the oven to 350° F. Rinse scallops and pat dry with paper towels. Sprinkle with ½ teaspoon salt. In a medium skillet, melt 3 tablespoons of butter. Add celery, mushrooms and green pepper and cook until tender.
In a separate medium saucepan, melt 4 tablespoons of butter over low heat. Blend in flour, ¾ teaspoon of salt and black pepper. Add milk gradually and stir until thickened.
Combine scallops, vegetables and sauce. Pour into greased 1 ½-quart casserole. Combine bread crumbs and cheese and sprinkle over top. Bake for about 30 minutes or until golden brown and bubbly.
Contributed by Joyce Taylor  From: Mariner's Menu: 30 Years of Fresh Seafood Ideas