Mariner's Menu
Baked Tuna with Fresh Basil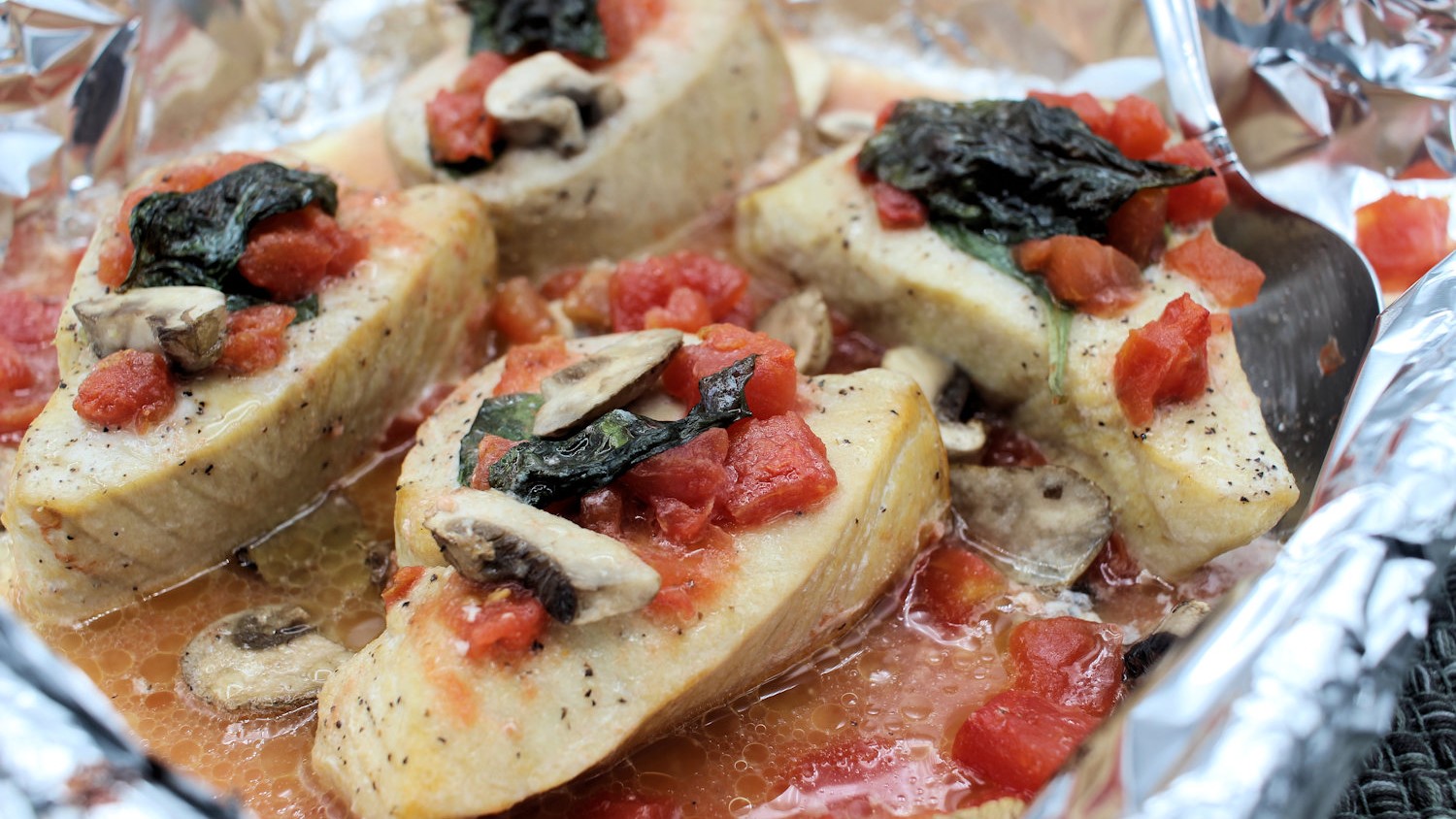 Recipe
4 tuna steaks, about 1 inch thick
salt
black pepper, freshly ground
8 fresh basil leaves
⅔ can petite diced tomatoes, drained
½ pound fresh mushrooms, sliced or chopped
¼ cup dry white wine
2 tablespoons butter, melted
Heat oven to 450°.
Place steaks in a baking pan or dish. Sprinkle steaks with salt and pepper.
Place 1 basil leaf over each steak. Top each with about 1 tablespoon of tomatoes. Place 4 remaining basil leaves and a few mushrooms on top. Add remaining mushrooms and tomatoes around the steaks. Drizzle with wine, then with butter. Bake for about 10 minutes or until done.
Contributed by Joyce Taylor From: Mariner's Menu: 30 Years of Fresh Seafood Ideas
DID YOU KNOW?

Yellowfin tuna can grow up to 400 pounds and have a bright yellow dorsal fin with a yellow strip down their side.