Boiled Hard Crabs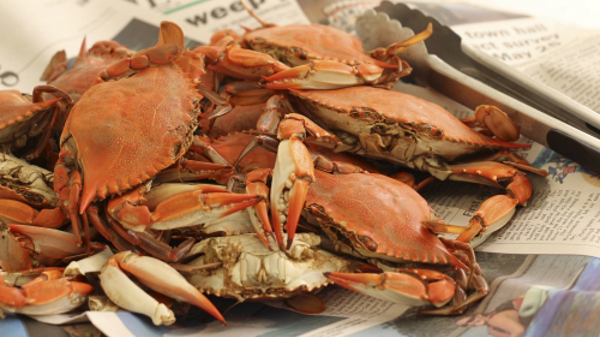 Recipe
If you are going to serve boiled or steamed hard crabs, a coastal favorite, you can dress them before or after cooking. It's a matter of personal preference.
3 dozen live blue crabs
6 quarts water
Old Bay Seafood Seasoning (or other)
salt
Season and salt water according to seasoning package directions. Bring to rolling boil. Place crabs in water. Cover and boil until crabs reach an internal temperature of 158° F and remain there for at least 1 minute, about 15 minutes.
Contributed by Joyce Taylor From: Mariner's Menu: 30 Years of Fresh Seafood Ideas