Mariner's Menu
Broiled Soft Crabs with Basil-Butter Sauce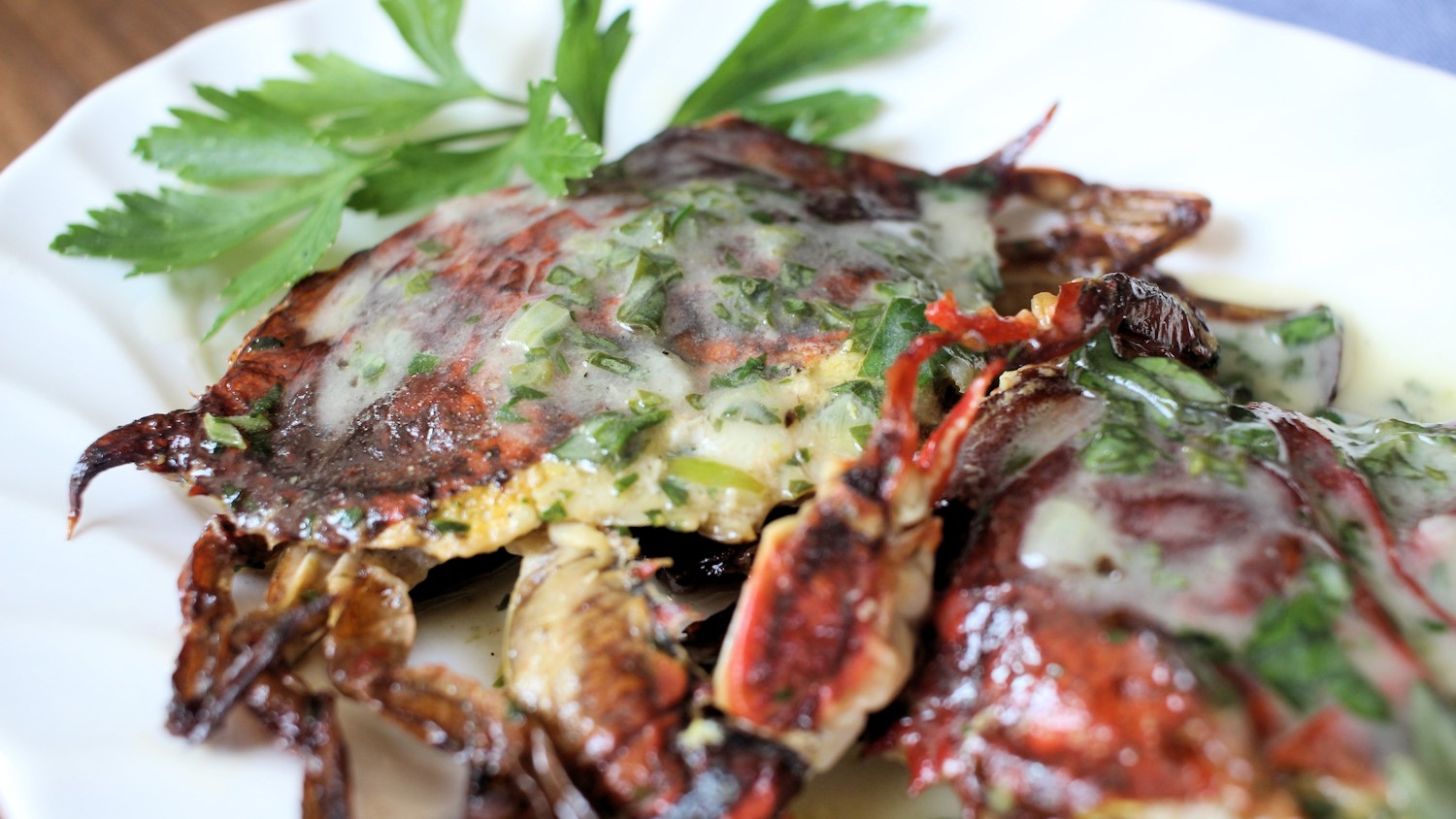 Recipe
8 soft-shell crabs, cleaned
8 tablespoons butter, melted
¼ teaspoon salt
¼ teaspoon black pepper, freshly ground
1 tablespoon fresh basil, chopped
Prepare Basil-Butter Sauce and keep warm.
Place the rack in the top third of the oven and preheat the oven broiler to high.
Combine butter, salt, pepper and basil in a small bowl. Place crabs on a broiler pan, top sides down. Baste with butter mixture. Broil about 4 inches from heat until reddish-brown, about 4-5 minutes. Use tongs or spatula to turn crabs. Baste and cook until done, about 4-5 more minutes. Serve with Basil-Butter Sauce.
Basil-Butter Sauce
¼ cup green onions, finely chopped, including tops
3 tablespoons dry white wine
¼ teaspoon white pepper, freshly ground
½ pound butter
½ cup fresh basil, chopped
1 tablespoon fresh parsley, chopped
1 tablespoon fresh lemon juice
In a small saucepan, combine onions, wine and pepper. Bring to boil lower heat and simmer for 2 minutes.
Cut butter into cubes. Add about ⅓ to the sauce, beating with a whisk over very low heat. Do not allow it to boil or it will curdle. Continue adding butter by thirds and beating until it is melted and heated through.
Remove from heat. Stir in basil and parsley. Add lemon juice and beat again. Pour over broiled crabs.
Contributed by Joyce Taylor MM2