Broiled Triggerfish Pimenton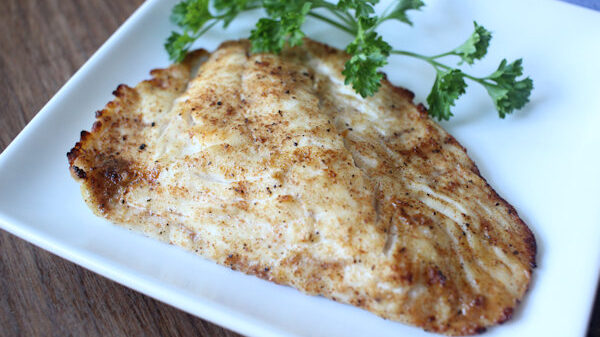 Recipe
1 ½ pounds triggerfish fillets, skinless
¼ cup butter, melted
½ teaspoon salt
¼ teaspoon black pepper, freshly ground
1 teaspoon pimenton (smoked paprika)
Set oven rack about 6 inches from the heat source and preheat the oven's broiler.
In a small bowl, combine butter, salt, pepper and pimenton.
Brush the flesh sides of the fish with the mixture.
Place the fish on a broiler pan that has been coated with cooking spray. Place the pan under the broiler and cook for 6 to 8 minutes, or until done.
Contributed by Joyce Taylor  MM2