Mariner's Menu
Deluxe Crab Cakes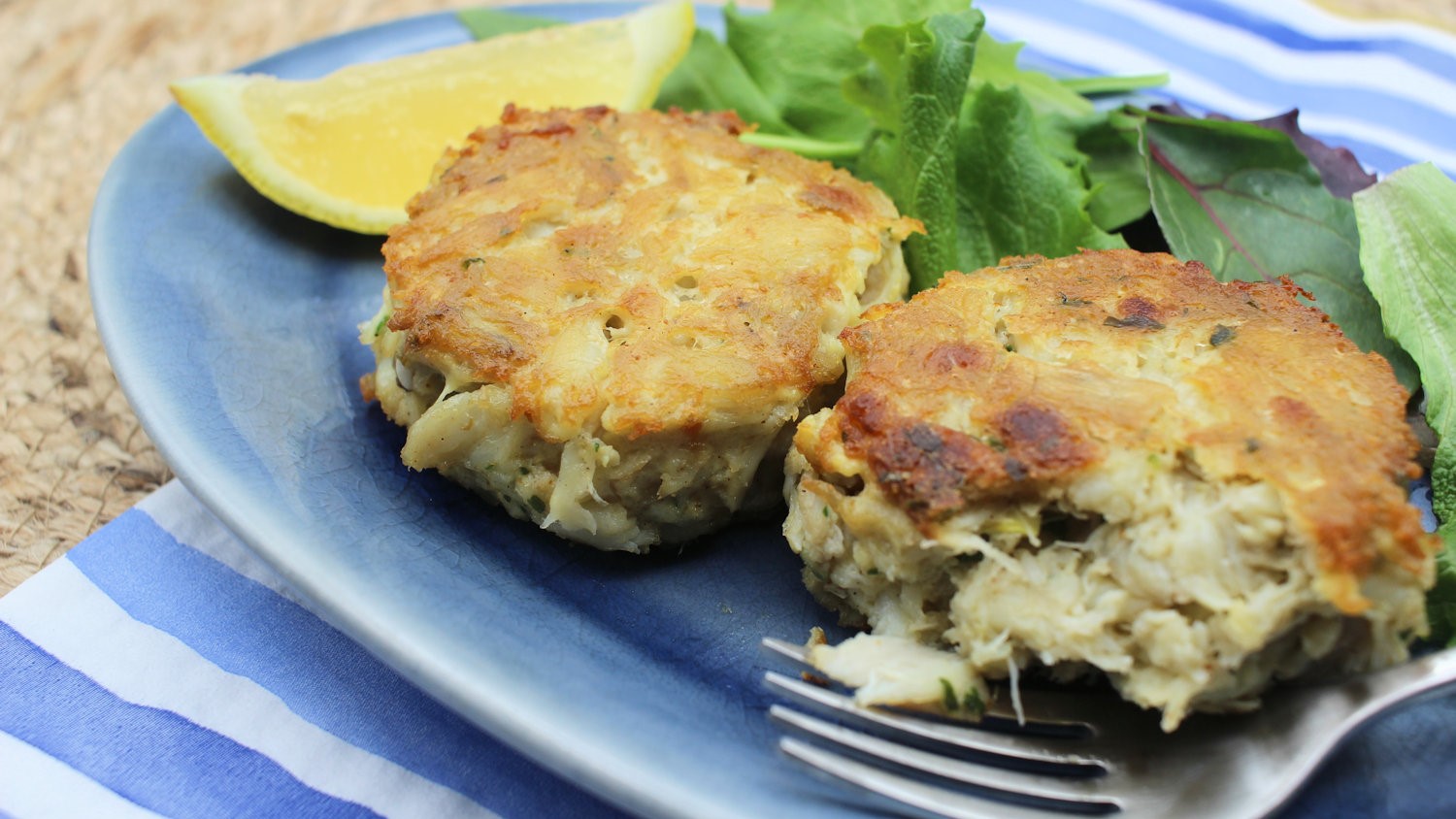 Recipe
1 pound backfin or claw crabmeat
1 egg, beaten
2 tablespoons mayonnaise
½ teaspoon dry mustard
⅛ teaspoon cayenne pepper
⅛ teaspoon Tabasco sauce
½ teaspoon white pepper, freshly ground
3 tablespoons fresh parsley, finely chopped
1 ½ tablespoons fresh cracker crumbs
vegetable oil for frying
lemon wedges (optional)
In a medium bowl, combine egg, mayonnaise, mustard, cayenne, Tabasco and pepper and whisk until smooth. Add crabmeat, parsley and crumbs and toss together lightly with a fork. Shape into 6 to 8 patties. Place patties on a baking sheet lined with parchment paper. Cover with plastic wrap and chill for 30 minutes.
Fry in hot oil until golden brown, about 4 to 5 minutes per side. Drain on paper towels. Serve with lemon wedges.
Contributed by Joyce Taylor From: Mariner's Menu: 30 Years of Fresh Seafood Ideas
DID YOU KNOW?

Crabs, lobsters, and shrimp are related to barnacles!  They all belong to the Phylum Arthropoda which means jointed appendages and a Subphylum called the Crustacea (crustaceans).