Mariner's Menu
Fish Fillets with White Wine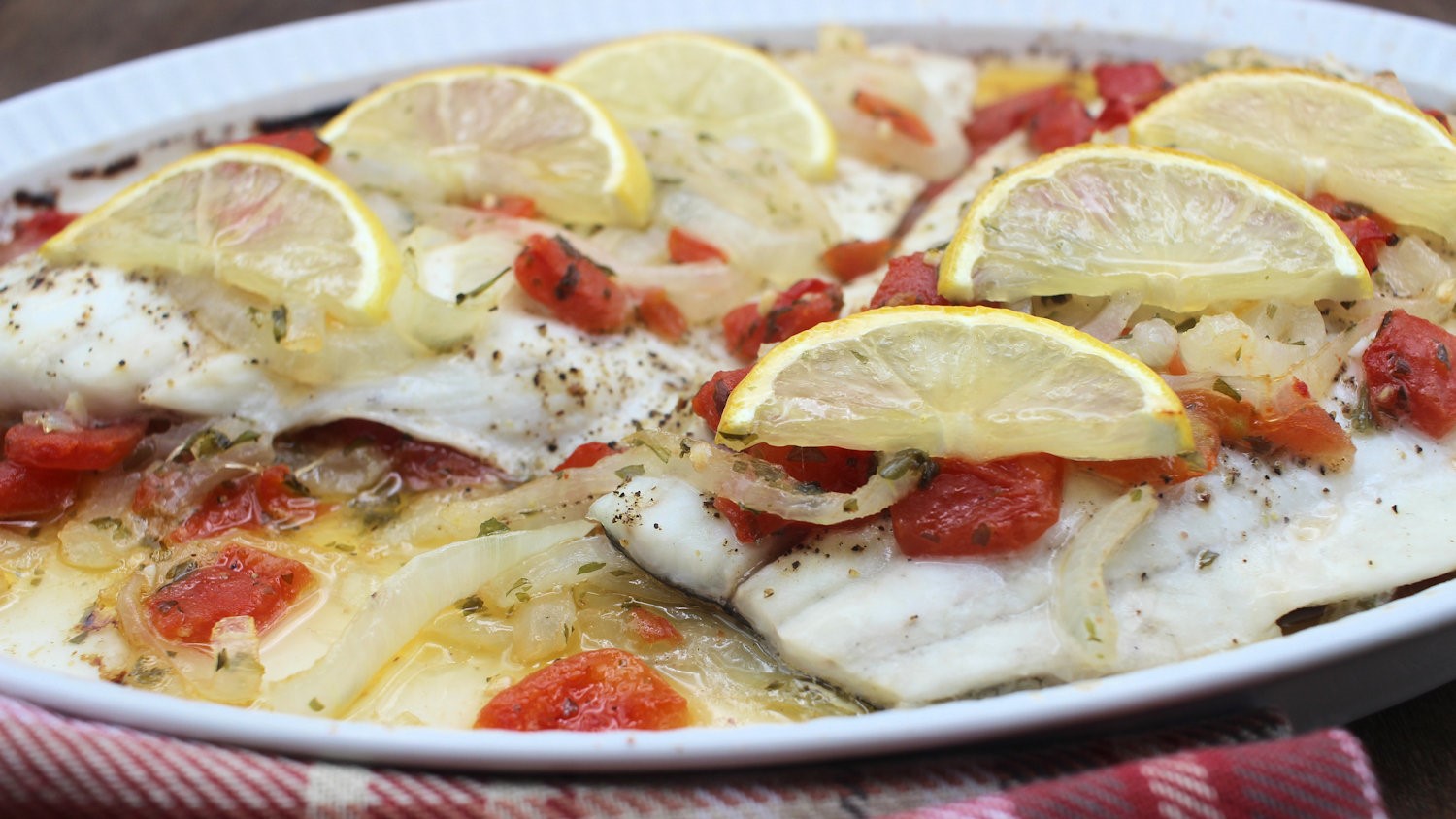 Recipe
2 pounds snapper, fillets (or other lean fish)
¼ cup fresh lemon juice
black pepper, freshly ground
¼ cup vegetable oil
6 medium onions, sliced
2 cloves garlic, pressed
½ cup fresh parsley, chopped
1 can tomatoes, drained and chopped
¼ cup dry white wine
1 lemon, sliced
Heat the oven to 400° F.
Sprinkle fish with lemon juice and pepper. Heat oil and add onions, garlic and parsley. Cook until onions are transparent. Add tomatoes and simmer five minutes. Add wine and cook five minutes longer. Place half the onion and tomatoes mixture in greased baking dish. Add fish and cover with remaining mixture. Arrange lemon slices over top and bake until fish flakes easily when tested with a fork, about 15 minutes.
Contributed by Joyce Taylor  From: No-Salt Seafood: All the Flavor Without the Salt
DID YOU KNOW?

Vermilion snappers can be found in the Atlantic Ocean from Cape Hatteras, NC down to Brazil in South America.  They live near the sea floor feeding on shrimp, crabs, and other fish.