Fish
Fresh Bluefish Soup with Vegetables and Pasta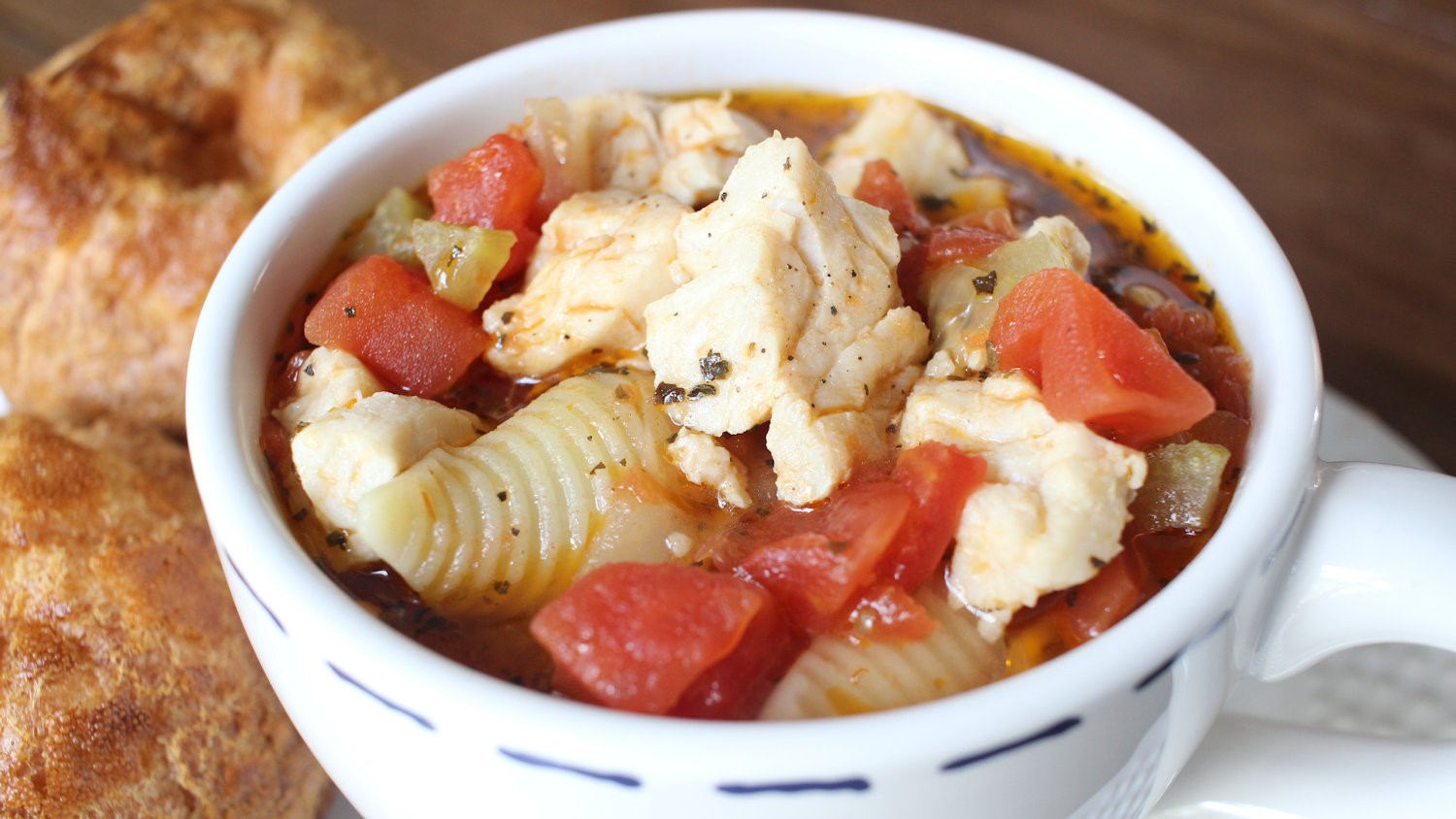 Recipe
1 pound bluefish, skinless fillets, cut into 1-inch pieces
3 tablespoons butter
½ cup onion, chopped
½ cup green onions, sliced, including tops
½ cup celery, chopped
1 teaspoon garlic, minced
1 14-ounce can diced tomatoes, undrained
½ teaspoon dried basil
1 small bay leaf
½ teaspoon salt
¼ teaspoon black pepper, freshly ground
32-ounces vegetable broth
1 cup small shell pasta, uncooked
Melt butter in a large saucepan. Add onion, green onion, celery and garlic and cook until just tender. Add tomatoes, basil, bay leaf, salt and pepper. Add broth and bring to boil.
Add pasta and cook until almost done about 5 minutes. Remove bay leaf.
Add fish and simmer until done about 10 minutes.
Contributed by Joyce Taylor MM2