Fish
Good Old Pan-Fried Mackerel Fillets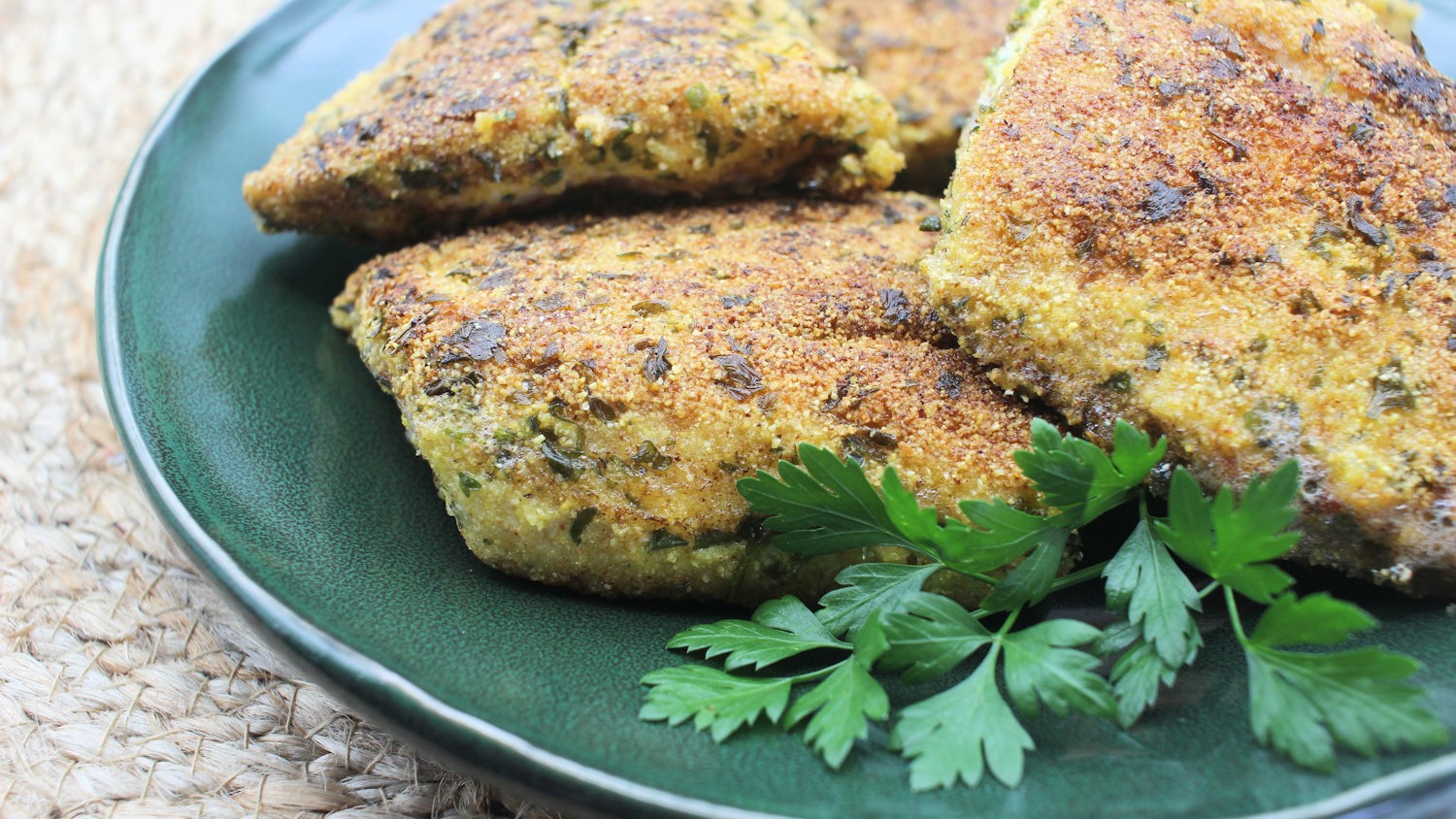 Recipe
The beautiful Spanish mackerel is a favorite fish of many people, including this seafood lover.
A lean fish, Spanish mackerel has little red meat and a milder flavor than most other mackerels. It is low in calories and fat, is a good source of protein and an excellent source of selenium, niacin, Vitamins B6 and B12. It is also a very rich source of Omega-3 fatty acids.
Spanish mackerel are versatile as well as delicious. You can bake, broil, poach, grill, fry, steam or smoke them. Many people prefer them fried. We recently tried this recipe which rated 5.0 on our scale of 1 to 5.
1 ½ pounds Spanish mackerel fillets (cut into serving-size pieces)
1 egg, beaten
1 tablespoon milk
1 tablespoon fresh lemon juice
½ cup yellow cornmeal
½ teaspoon salt
¼ teaspoon cayenne pepper
3 tablespoons chopped fresh parsley
2 tablespoons canola oil
2 tablespoons butter
In a shallow dish, combine egg, milk and lemon juice. In another shallow dish, combine cornmeal, salt, cayenne and parsley.
Dip fillets in egg mixture, then dredge lightly in cornmeal mix.
Heat oil in a skillet to 375° F. Add butter and melt. Place fillets in the pan, and cook for about 4 to 5 minutes. Turn and repeat, cooking until done.
Contributed by Joyce Taylor
DID YOU KNOW?

The Spanish mackerel is often confused, as a juvenile, with the closely related species, the king mackerel but the Spanish mackerel is much smaller and has a distinct dart spot on the dorsal fin.  They feed on anchovies and herring and overwinter along the Florida coast.