Hazelnut-Encrusted Striped Bass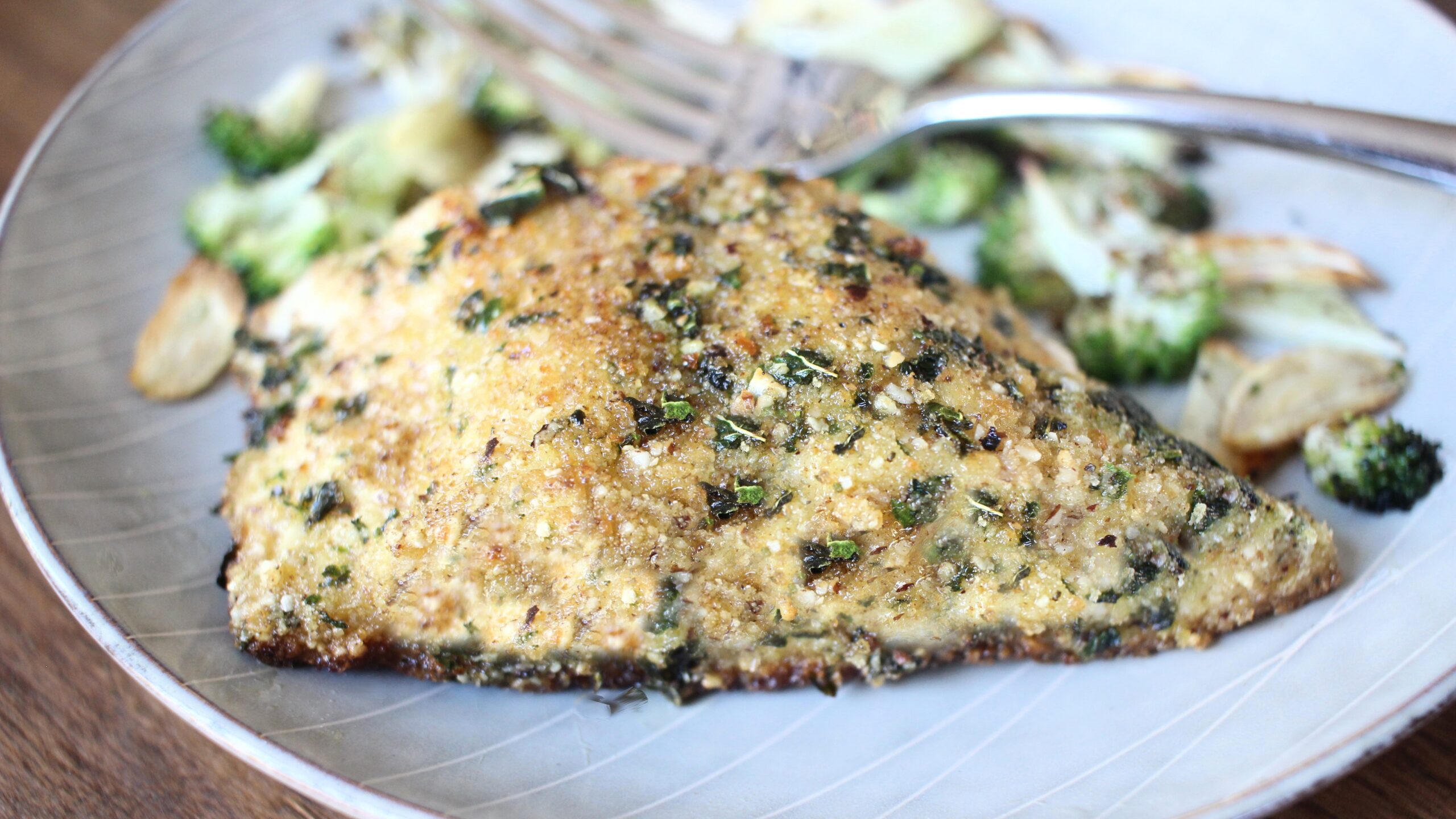 Recipe
1 ½ pounds striped bass fillets, skinless, cut into serving-size pieces
¾ cup dry bread crumbs
½ cup hazelnuts, finely chopped
⅓ cup fresh basil, chopped
½ teaspoon salt
¼ teaspoon black pepper, freshly ground
1 cup milk
1 cup flour
2 tablespoons canola oil
2 tablespoons butter
In a shallow dish, combine crumbs, hazelnuts, basil, salt and pepper. Pour milk in another dish and flour in another.
Dredge fish in flour, shaking off excess, then dip in milk. Dredge in the nut-basil mixture. Place on a shallow pan and refrigerate for 15 minutes.
Heat oil in a large skillet, then add butter and melt. Sauté fish until just golden brown, about 4 to 5 minutes, being careful not to burn nuts. Flip the fish and repeat, cooking until done.
Contributed by Joyce Taylor MM2
DID YOU KNOW?

Animals will often have a two part scientific name, for the striped bass, its Morone saxatilis. These names often describe the species by some character. For Morone, means "temperate basses" and saxatilis is "living among rocks". This makes sense as other common names for striped bass include rockfish.