Mariner's Menu
Mahi-Mahi with Tropical Glaze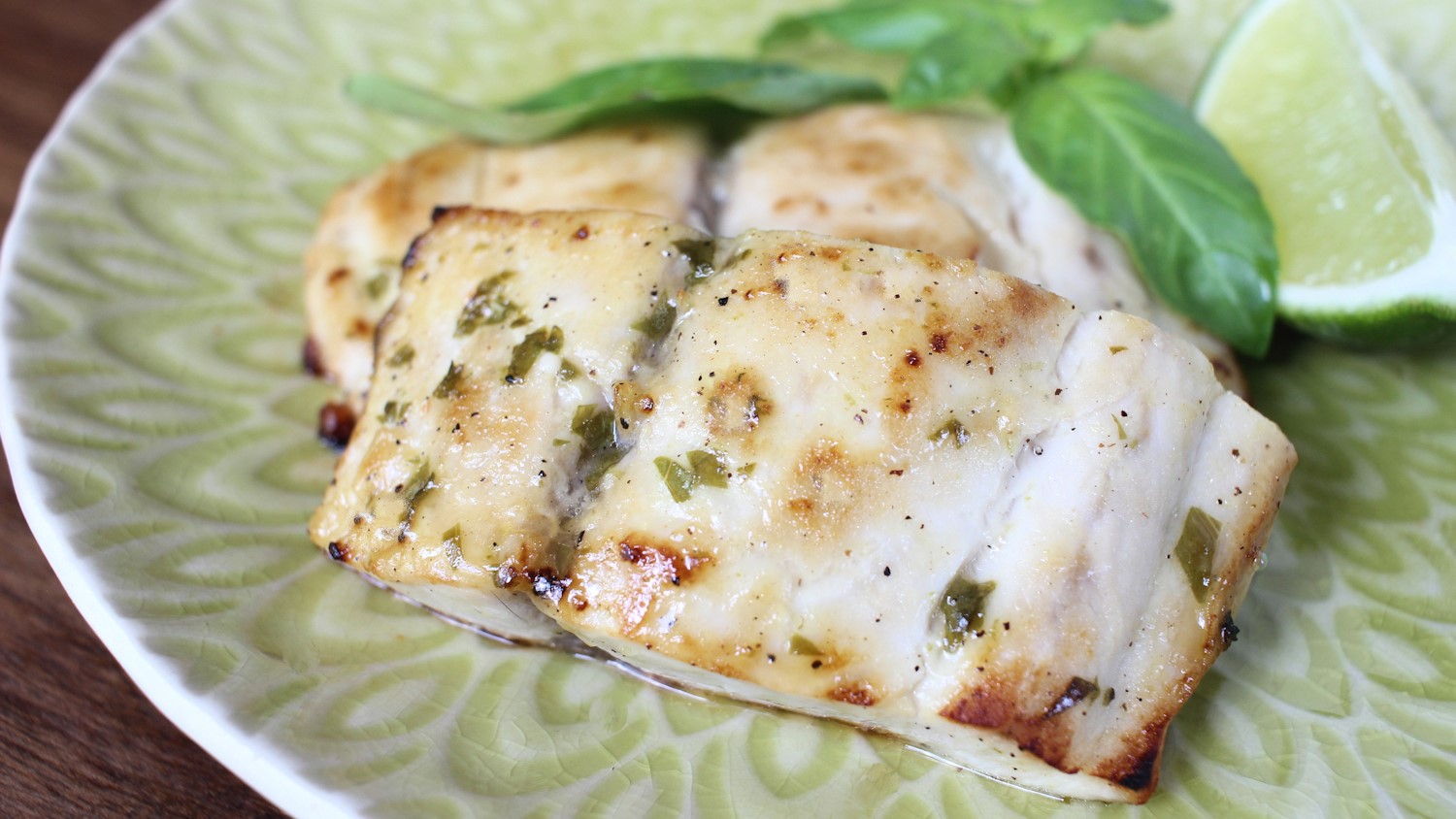 Recipe
1 ½ pounds mahi-mahi fillets, cut into serving-size pieces
½ cup pineapple juice
1 ½ tablespoons butter, melted
1 tablespoon fresh lime juice
¼ teaspoon lime zest
½ teaspoon Tabasco sauce
¼ teaspoon fresh ginger, finely chopped
¼ teaspoon garlic, minced
½ tablespoon fresh basil, finely chopped
¼ teaspoon salt
¼ teaspoon black pepper, freshly ground
2 tablespoons dark rum
1 tablespoon cornstarch
Place the rack in the top third of the oven and preheat the broiler.
In a small saucepan, combine pineapple juice, butter, lime juice, lime zest, Tabasco, ginger, garlic, basil, salt and pepper. Heat and simmer for 4 minutes. Stir in rum and heat for 2 minutes.
Remove 2 tablespoons of sauce to a small bowl. Blend in cornstarch and add back to the sauce. Cook over low heat, stirring constantly, until thickened enough to spread.
Place fish on lightly greased broiler pan, skin side down. Brush with sauce mixture. Cook about 8 to 10 minutes or until done. Brush again with glaze about halfway through cooking time. Keep remaining sauce hot.
Remove to a serving dish. Spoon remaining sauce over fish.
Contributed by Joyce Taylor MM2