Mariner's Menu
Mediterranean Triggerfish with Rosemary and Thyme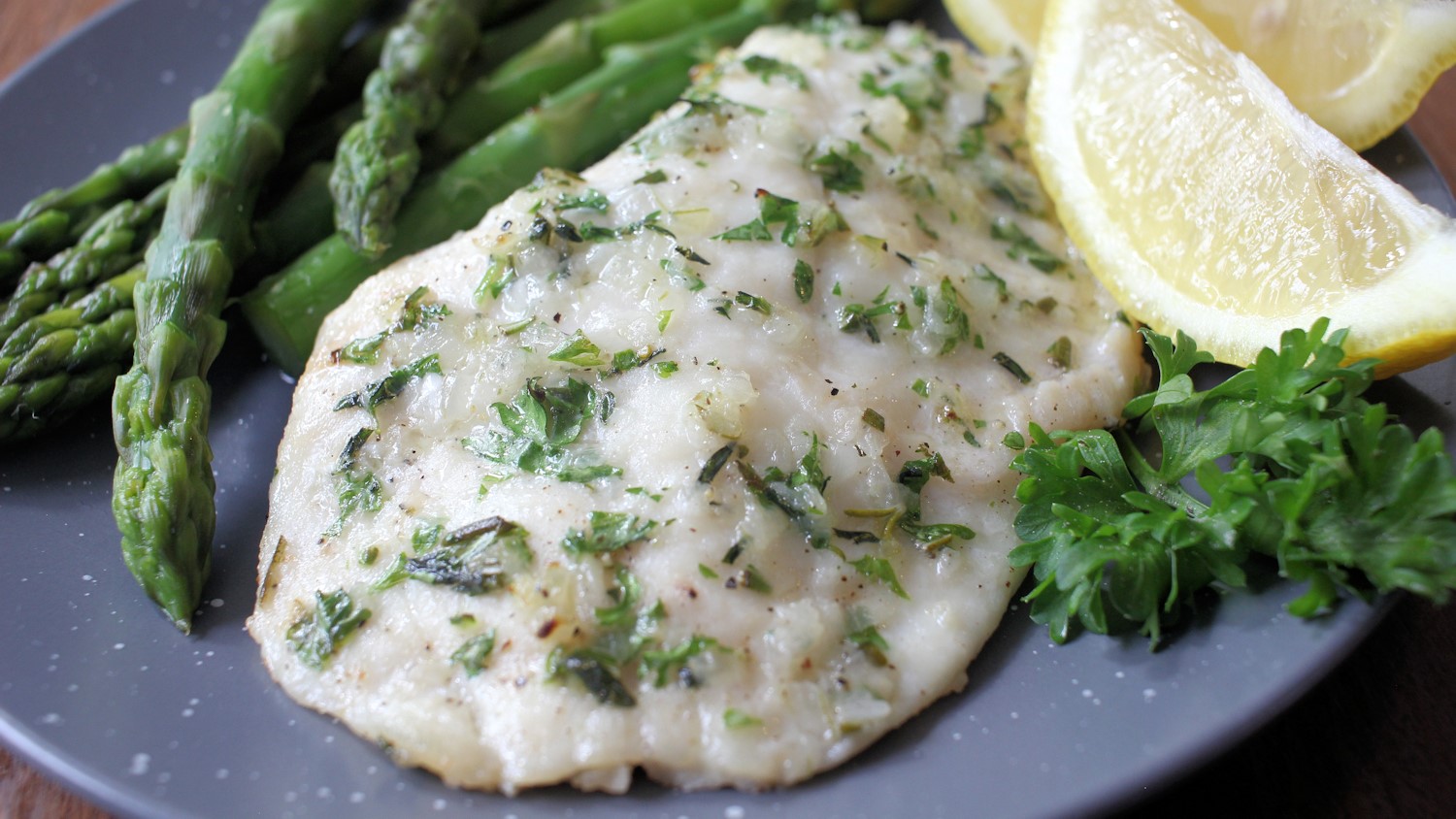 Recipe
4 triggerfish fillets, skinless
8 tablespoons butter
½ cup onion, minced
3 tablespoons fresh parsley, chopped
2 tablespoons fresh rosemary, minced
2 tablespoons fresh thyme, minced
½ teaspoon salt
¼ teaspoon black pepper, freshly ground
lemon wedges
Preheat the oven to 450° F.
Melt butter in a small saucepan. Sauté onion until tender. Remove from heat. Add parsley, rosemary, thyme, salt and pepper.
Place fillets in a greased baking dish. Brush with herb sauce. Bake at 450° F until fish flakes easily when tested with a fork, about 8 to 12 minutes.
Transfer to serving dish. Garnish with lemon wedges.
Contributed by Joyce Taylor MM2