My Crab Cakes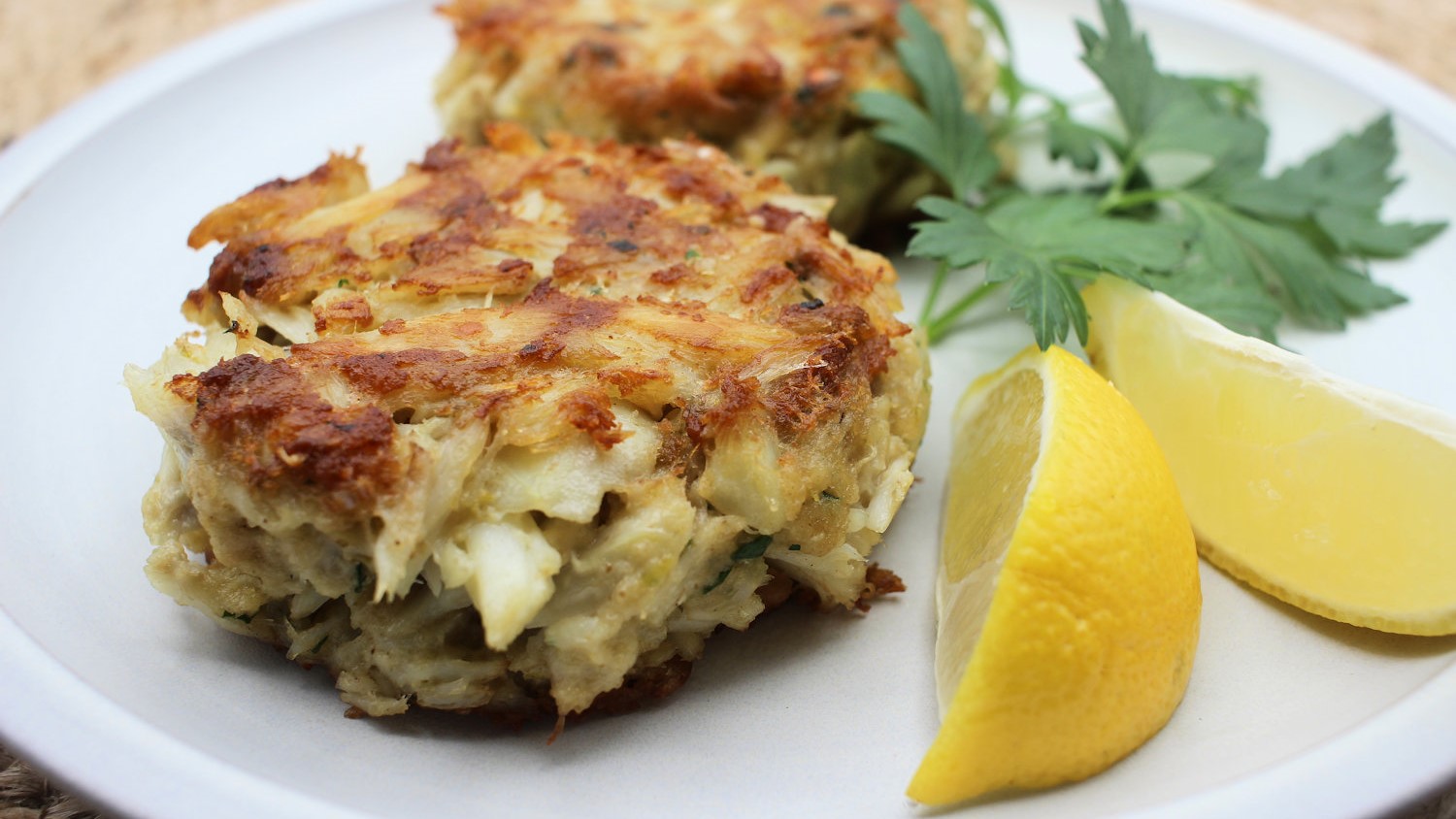 Recipe
1 pound jumbo lump (75%) and backfin lump (25%) crabmeat, fresh or pasteurized
20 Ritz crackers, finely crushed
1 tablespoon finely chopped fresh parsley
1 tablespoon grated lemon zest
¼ cup mayonnaise (Preferably Duke's)
1 large egg
1 tablespoon Dijon mustard
1 tablespoon Worcestershire sauce
4 dashes hot sauce (preferably Texas Pete)
¼ cup canola oil
1 tablespoon unsalted butter
Drain the crabmeat, if necessary, and pick through it for any rogue shells. Combine the crabmeat, cracker crumbs, parsley, and lemon zest in a large bowl, using your fingers to gently break apart some of the lumps.
In another bowl, whisk together the mayonnaise, egg, mustard, Worcestershire sauce, and hot sauce. Add this mixture to the crab mixture, gently stirring to combine. It will be somewhat loose. Cover with plastic wrap and refrigerate for at least 1 hour.
Scoop the chilled crab mixture into six ½-cup mounds and lightly shape them into patties about 1 ½ inches thick.
Heat the oil in a large skillet set over medium heat. When the oil shimmers, add the crab cakes to the pan. Cook until the undersides are dark golden brown, 4-6 minutes, then flip the cakes. Reduce the heat to medium low and add the butter. Continue to cook until the second sides are browned, 4-6 minutes. Remove the cakes and drain them on paper towels. Serve immediately.
Contributed by Chef Ricky Moore From: Saltbox Seafood Joint Cookbook