Oysters and Mushrooms au Gratin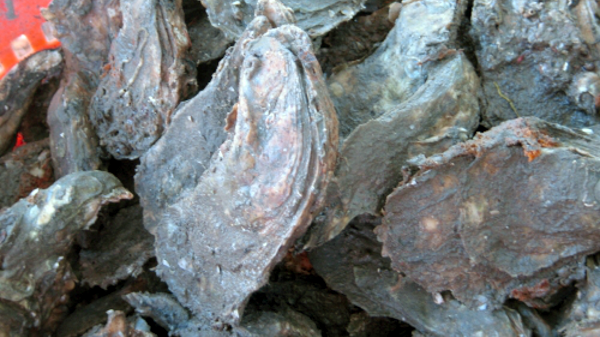 Recipe
This recipe calls for shucked oysters. You'll find it much more convenient to buy them already shucked, of course.
1 pint standard oysters, liquid reserved
2 tablespoons butter
5 tablespoons flour
1/2 cup heavy cream
3/4 teaspoon salt
1/8 teaspoon paprika
1/4 teaspoon dry mustard
1/8 teaspoon black pepper, freshly ground
1 cup sliced fresh mushrooms, sautéed in butter, drained
1 teaspoon fresh lemon juice
1 teaspoon Worcestershire sauce
1/2 cup fresh bread crumbs
paprika
Drain and dry oysters. Melt butter in medium saucepan over medium heat. Add flour and stir until blended. Slowly stir in 1/2 cup oyster liquid and cream. Add salt, paprika, mustard and pepper. Cook, stirring, until mixture comes to a boil and thickens. Reduce heat and add cooked mushrooms, lemon juice, Worcestershire and oysters. Heat, stirring until edges of oysters begin to curl, but do not boil. Place in individual shells or ramekins. Sprinkle with bread crumbs and paprika.
Broil about 4 inches from heat until lightly browned, about 5 to 8 minutes.
Contributed by Joyce Taylor  From: Mariner's Menu: 30 Years of Fresh Seafood Ideas