Mariner's Menu
Pan-Fried Striped Bass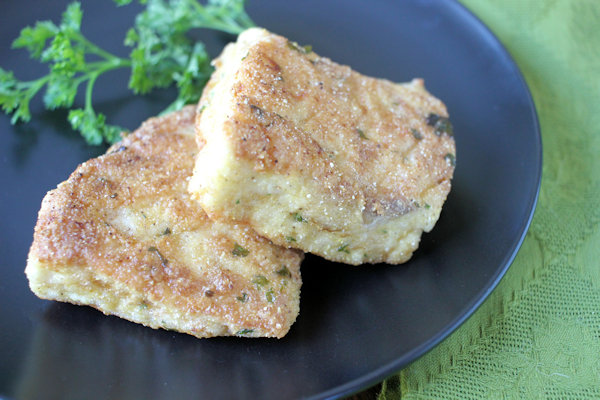 Recipe
1 ½ pounds striped bass fillets, skinless, cut into serving-size pieces
1 tablespoon milk
1 egg, beaten
1 teaspoon garlic, pressed
¼ cup yellow cornmeal
¼ cup flour
1 tablespoon fresh parsley, chopped
salt
black pepper, freshly ground
2 tablespoons canola oil
2 tablespoons butter
In a shallow dish, blend milk with egg and garlic. In another shallow dish, blend cornmeal, flour and parsley.
Sprinkle fish with salt and pepper. Dip in egg mixture, then dredge in cornmeal mix.
Heat oil in a skillet to 375° F. Add butter and melt. Fry fish until golden brown, about 4 to 5 minutes on both sides.
Contributed by Joyce Taylor MM2
DID YOU KNOW?

Striped bass, as well as other commercial fisheries, have size limits on when they can be harvested. This ensures successful spawning for future generations as female striped bass can release up to 400,000 eggs in her first years, but that may increase to up to 4,000,000 eggs for a large, healthy, older female. Learn more about StriperHub aquaculture research and outreach here.