Pistachio-Encrusted Triggerfish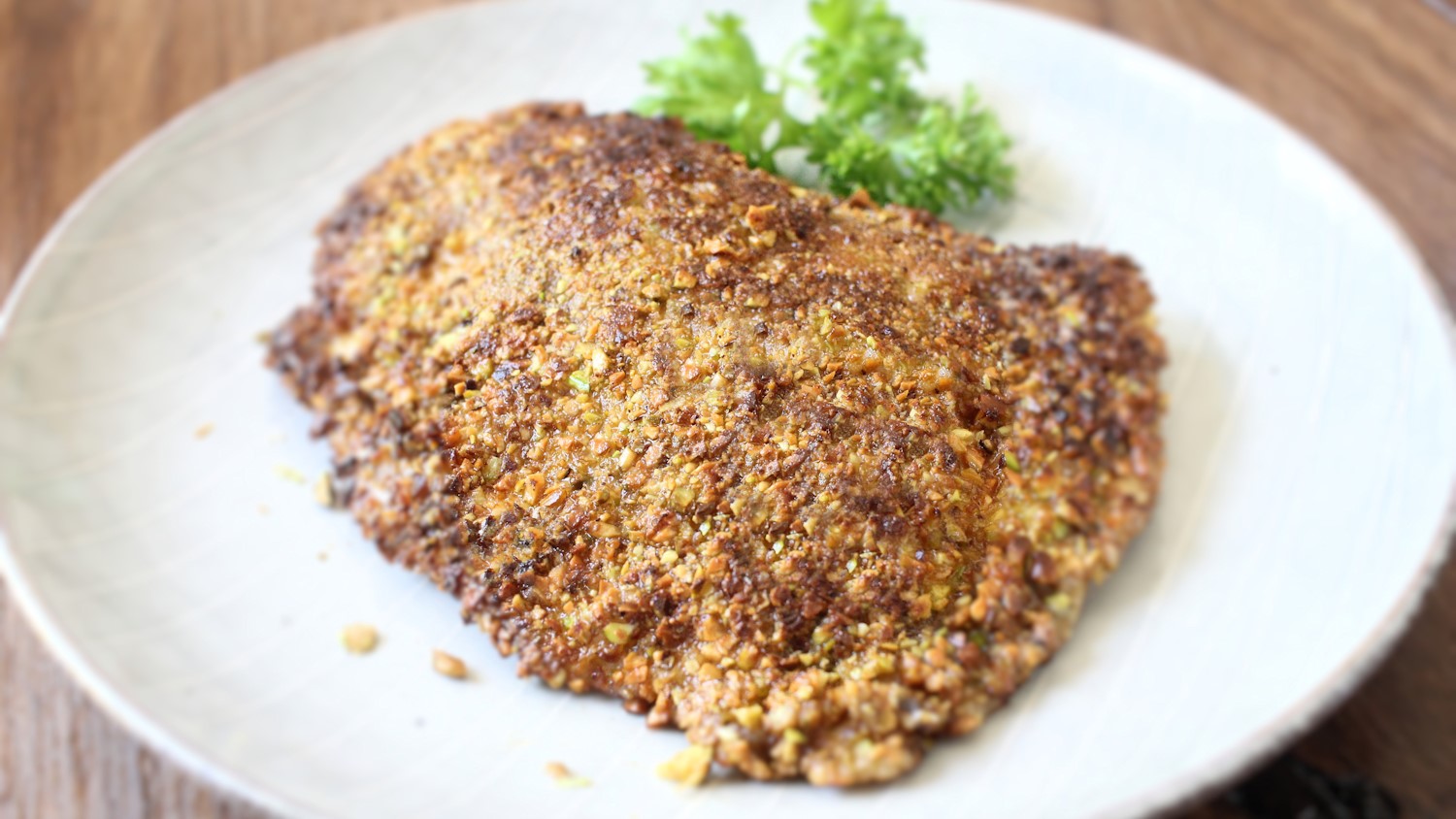 Recipe
4 triggerfish fillets, skinless
1 cup flour
½ teaspoon salt
¼ teaspoon black pepper, freshly ground
1 egg, beaten
½ cup milk
½ teaspoon garlic, pressed
½ cup shelled pistachios, finely chopped
2 tablespoons canola oil
2 tablespoons butter
In a shallow dish, combine flour, salt and pepper. In another dish, combine egg, milk and garlic. Dredge fish in flour mixture, shaking off excess. Dip the top sides of the fish in egg mixture, then coat it with pistachios. To adhere, press nuts gently. Place in pan and refrigerate for 15 minutes.
Heat oil in a large skillet. Add butter and allow to heat up. Sauté fish, nut sides down, until just golden brown, about 3 to 4 minutes. Be careful not to burn nuts. Flip over and repeat. Remember that cooking times are an estimate. Always check before the recommended time is up.
Contributed by Joyce Taylor MM2
DID YOU KNOW?

Triggerfish get their name from the action of the spines in their dorsal fin. The secondspine "triggers" the first spine to relax. Triggerfish are shaped like a flattened football and have rough, sandpaper like skin.  They enjoy feeding on barnacles, crabs and other marine invertebrates.  Check out this Hook, Line & Science post about triggerfish response to hurricanes.