Scallops with Lemon and Dill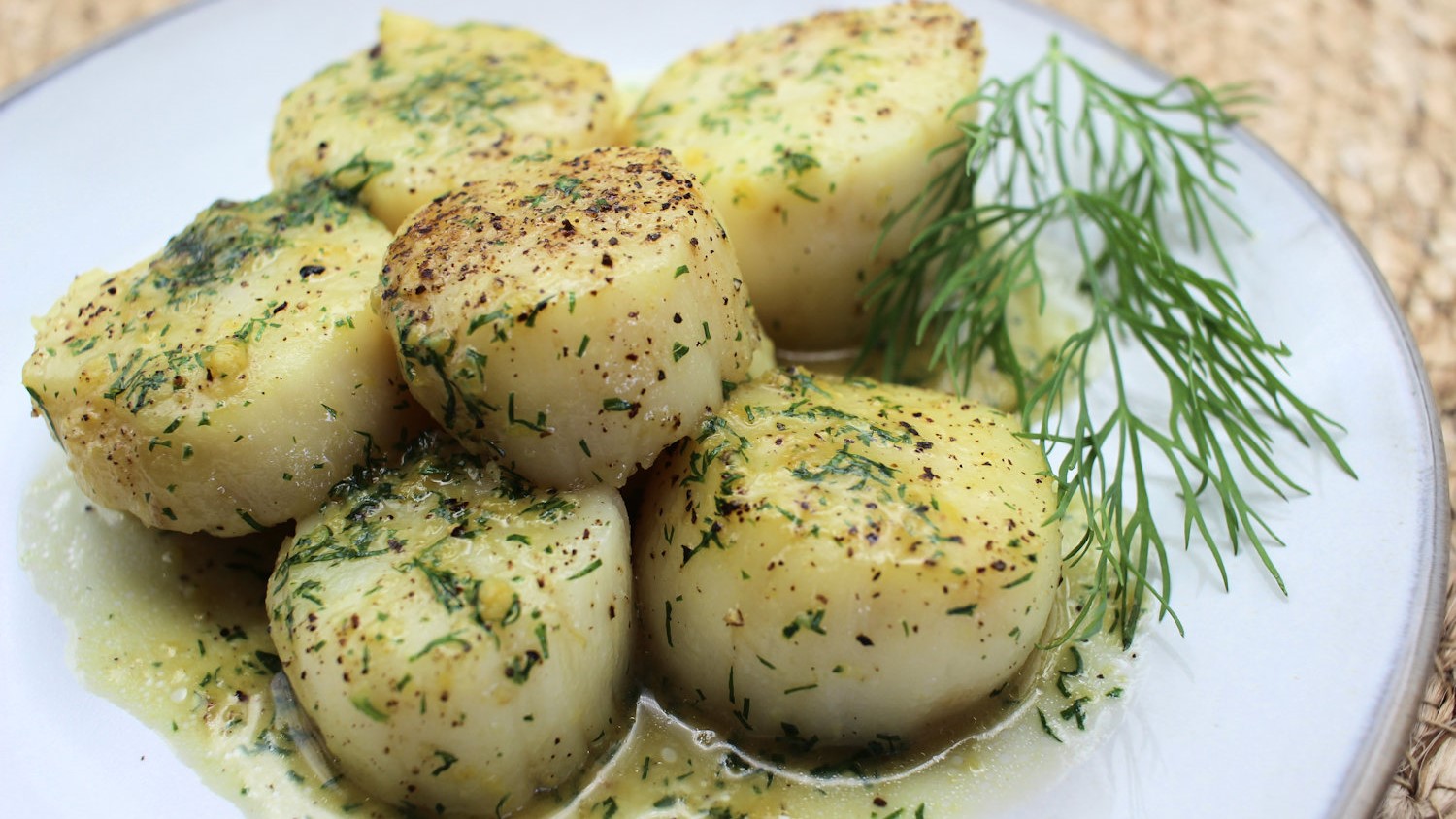 Recipe
1 ½ pounds scallops
2 tablespoons unsalted butter
⅔ cup dry vermouth
1 tablespoon fresh lemon juice
½ teaspoon lemon peel, finely grated
¼ cup fresh dill, chopped
¼ teaspoon black pepper, freshly ground
In a large skillet melt the butter over medium heat. Add scallops and stir until almost opaque, about 4 to 5 minutes. Remove scallops from the skillet. Add vermouth, lemon juice, and lemon peel to the skillet and boil until reduced to a thick glaze, about 5 minutes.
Return scallops to the skillet and stir until thoroughly heated. Add dill and pepper and stir gently.
Contributed by Joyce Taylor From: No-Salt Seafood: All the Flavor Without the Salt
DID YOU KNOW?

Did you know that scallops can swim? They can avoid predation by quickly clapping their shells together and will often outswim a predator such as a sea star.