Shrimp with Fennel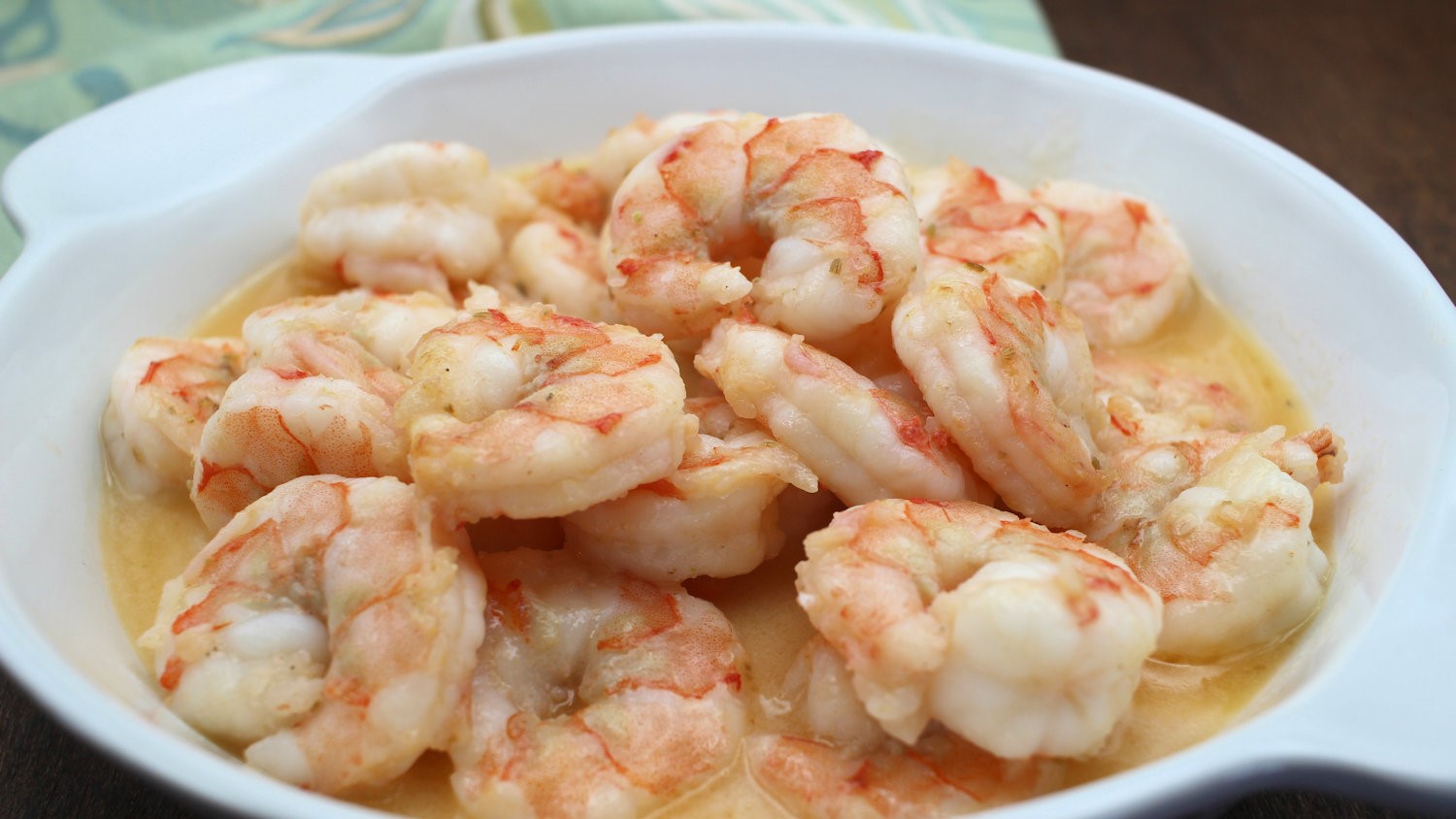 Recipe
1 pound shrimp
1 cup water
¾ teaspoon ground fennel seed
black pepper, freshly ground
4 tablespoons unsalted butter
1 tablespoon fresh lemon juice
Peel and devein shrimp. Reserve the shells. In a small saucepan, bring water, ½ teaspoon fennel, pepper and shells to boil. Simmer uncovered until liquid is reduced to ½ cup. Strain and reserve liquid.
In a medium skillet, sauté shrimp in 3 tablespoons of butter, sprinkling with the remaining ¼ teaspoon of fennel. Remove shrimp to a serving dish.
Make a sauce by whisking together in skillet reserved shell liquid, lemon juice and remaining butter. Pour over shrimp.
Contributed by Joyce Taylor From: No-Salt Seafood: All the Flavor Without the Salt
DID YOU KNOW?

Three species of penaeid shrimp — white, pink, and brown — are caught in North Carolina and make up most of the shrimp harvested in nearby states as well. Juveniles use estuaries and tidal creeks as their nursery habitat in late spring and early summer. Wild-caught N.C. shrimp are a smart seafood choice, as harvests are managed under state and federal regulations. Learn more about offshore versus inshore catches in Hook, Line & Science.