Snapper Fillets Sautéed with Mushrooms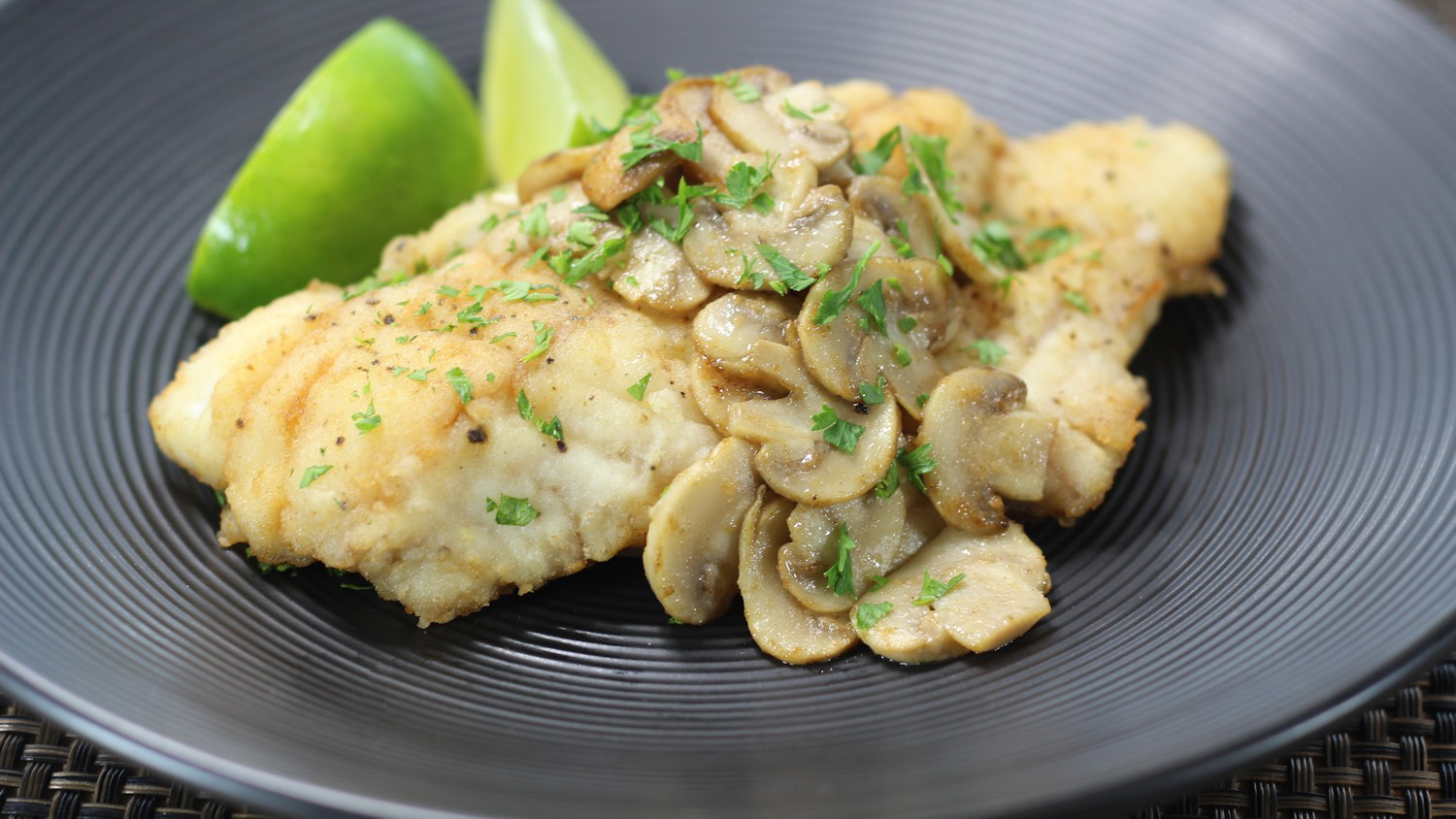 Recipe
6 small snapper fillets
salt
black pepper, freshly ground
⅔ cup flour
3 tablespoons vegetable oil
4 tablespoons butter
1 cup small mushrooms, thinly sliced
2 tablespoons fresh lime juice
3 tablespoons fresh parsley, finely chopped
Lightly salt and pepper fish. Dredge lightly in flour.
Heat oil in a large skillet. Add 3 tablespoons butter and heat. Sauté fillets until golden brown about 5 to 6 minutes. Turn fillets over and repeat, cooking until done. Transfer to a warm platter.
In the same pan, melt 1 tablespoon of butter over high heat. Add mushrooms and sauté until liquid is gone and mushrooms are browned. Arrange over fillets and sprinkle with lime juice and parsley.
Contributed by Joyce Taylor From: Mariner's Menu: 30 Years of Fresh Seafood Ideas