Fish
Triggerfish with Pineapple Salsa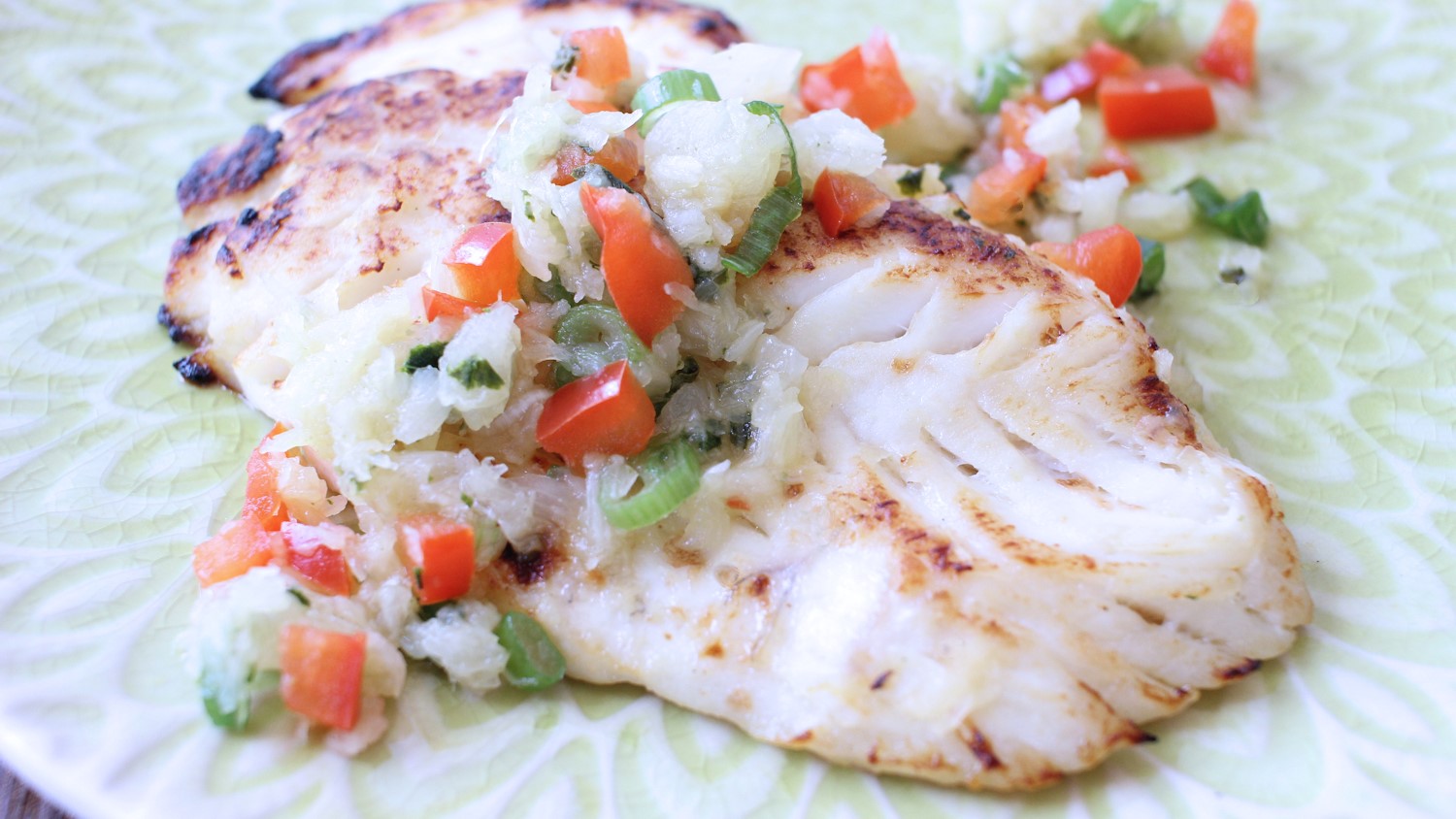 Recipe
4 triggerfish fillets, skinless
½ cup fresh orange juice
2 tablespoons fresh lime juice
2 tablespoons honey
¼ teaspoon salt
¼ teaspoon white pepper, freshly ground
¼ teaspoon garlic, pressed
3 tablespoons butter, melted
Prepare Pineapple Salsa and chill.
For the fish marinade, in a small bowl combine orange juice, lime juice, honey, salt, pepper and garlic.
Place fish in a dish, cover with the marinade and refrigerate for 20 minutes. Remove from marinade.
Place the rack in the top third of the oven and heat the broiler.
Brush fish with melted butter. Place fish on a broiler pan coated with cooking spray. Broil until golden brown and fish flakes easily when tested with a fork, about 8 minutes. Serve with Pineapple Salsa.
Pineapple Salsa
1 cup fresh pineapple, finely chopped
3 tablespoons green onion, very thinly sliced
3 tablespoons red pepper, diced
1 tablespoon fresh lime juice
3 tablespoons fresh basil, chopped
¼ teaspoon salt
⅛ teaspoon white pepper, freshly ground
½ teaspoon balsamic vinegar
In a medium bowl, combine pineapple, onion, red pepper, lime juice, basil, salt, pepper and balsamic vinegar. Chill until ready to serve.
Contributed by Joyce Taylor MM2