Fall 2021
Letter from the Executive Director
Coastal Tidings
The latest research, news, and info.
This Wet and Water-Loving Land
Excerpts from Bland Simpson's North Carolina: Land of Water, Land of Sky
"The sea was ours, and we were the sea's, and soon, after my father got
us in to shore and, leaving us there, returned alone to the water, he swam
40 or 50 yards out and then kept swimming…"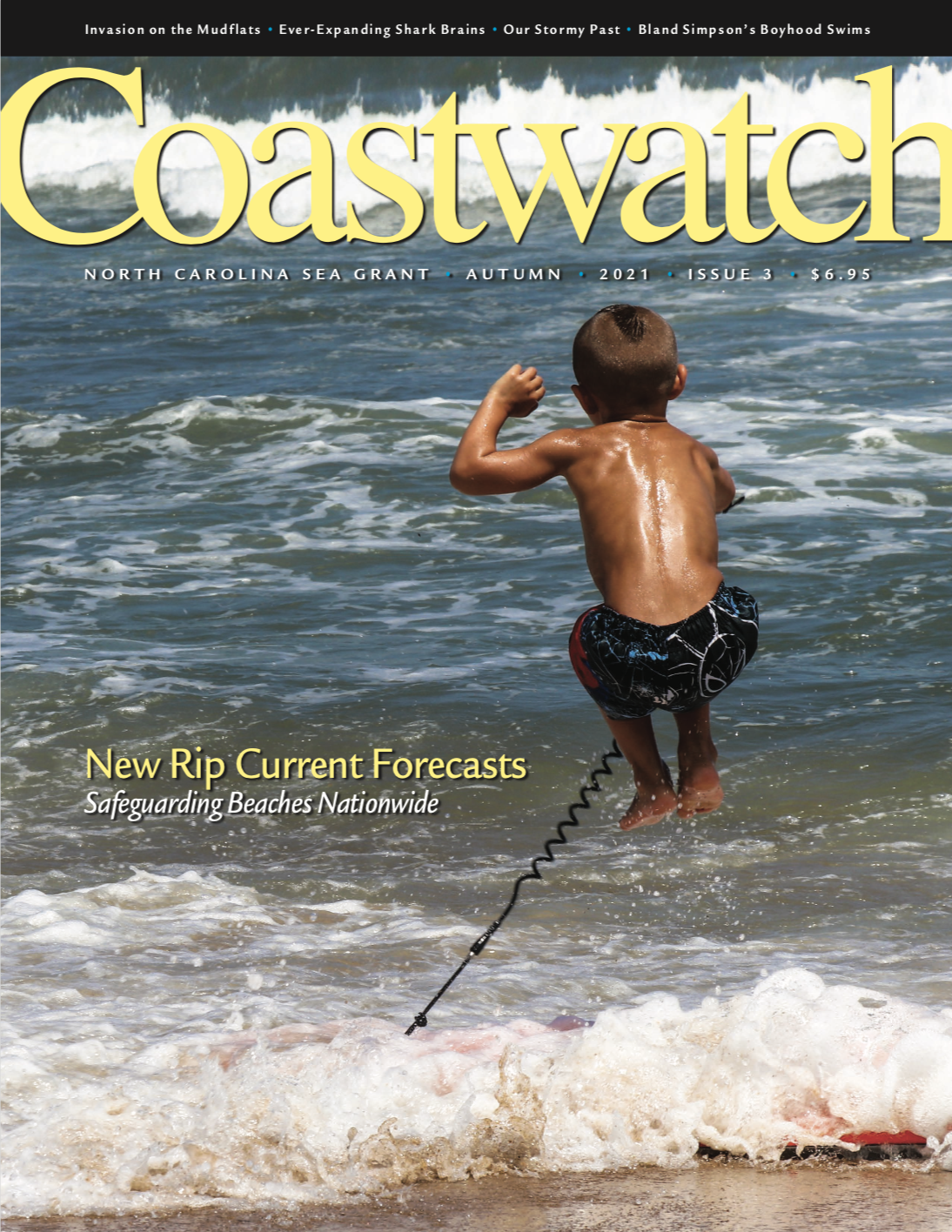 Model Behavior
Drawing on lifeguard expertise and artificial intelligence, researchers
are improving rip current forecasting for beachgoers nationwide.
Digging Up a Stormy Past
Sediment samples hundreds of years old reveal how hurricanes and
nor'easters affect the landward migration of salt marshes.
New Links in the Sea-to-Table Chain:
The North Carolina Local Food Council Responds in the Pandemic's Darkest Hour
The loss of restaurant and other food service markets shook the
commercial fishing industry to its core in the first half of 2020.
Currents 
Invasion on the Mudflats
New research reveals the impact of the invasive seaweed Gracilaria on
hard clams and other intertidal bottom-dwellers.
Coastwatch Classroom 
The Watershed Wisdom Lesson Plan
As the pandemic continues to affect K-12 learning models, several
thousand North Carolina teachers, students, and others already have
accessed the free Watershed Wisdom online lesson plan.
Mariner's Menu  
Crab-Stuffed Baked Potatoes, Fried Striped Bass with Parmesan, and More
Enjoy four new savory specials this fall.
Sea Science 
The Ever-Expanding Brains of Atlantic Sharpnose Sharks
This shark's brain never stops growing throughout its entire life, especially
the regions responsible for motor control and sense of smell.
Hook, Line, & Science 
Oyster Reefs, Self-Releasing Hooks, and the Mysterious Wanderings of Southern Flounder
Southern flounder move offshore to spawn, but their migration patterns
might be more mysterious than we thought.
Naturalist's Notebook 
Do Water Snakes Get Thirsty?
A research team enters swampy terrain to hand-capture snakes and
measure the reptiles' sensitivity to dehydration.
The Back Cover: New awards for Coastwatch, including Julie Leibach's fifth honor in three years for feature writing.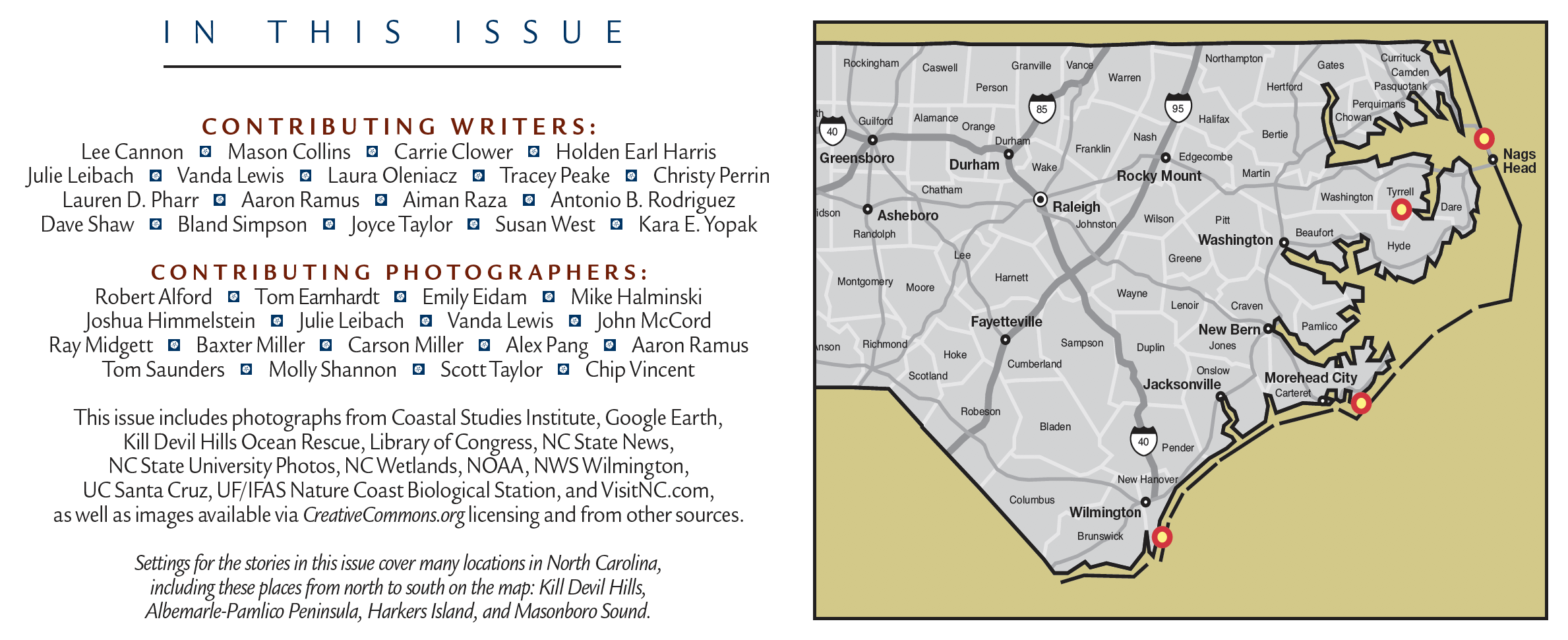 lead photo: Melinda Martinez, former joint fellow with North Carolina Sea Grant and NC Space Grant, conducted groundbreaking research on greenhouse gas emissions from standing trees in ghost forests.
access a printable PDF of the entire issue