Spring 2021
Letter from the Executive Director
COASTAL TIDINGS
News, research, and resources.
IN THE WAKE OF STORMS
Even as our state's capacity for seafood processing declines, wholesalers and distributors have built a network that rapidly deploys initial aid to coastal communities after hurricanes.
MAGIC AT 64.4 DEGREES
Science, Serendipity, and Farmed Striped Bass
Diligence and hard-earned expertise contributed to a recent breakthrough that has positioned farmed striped bass for commercial success. And scientists behind the innovation say they couldn't have done it without another key ingredient: luck.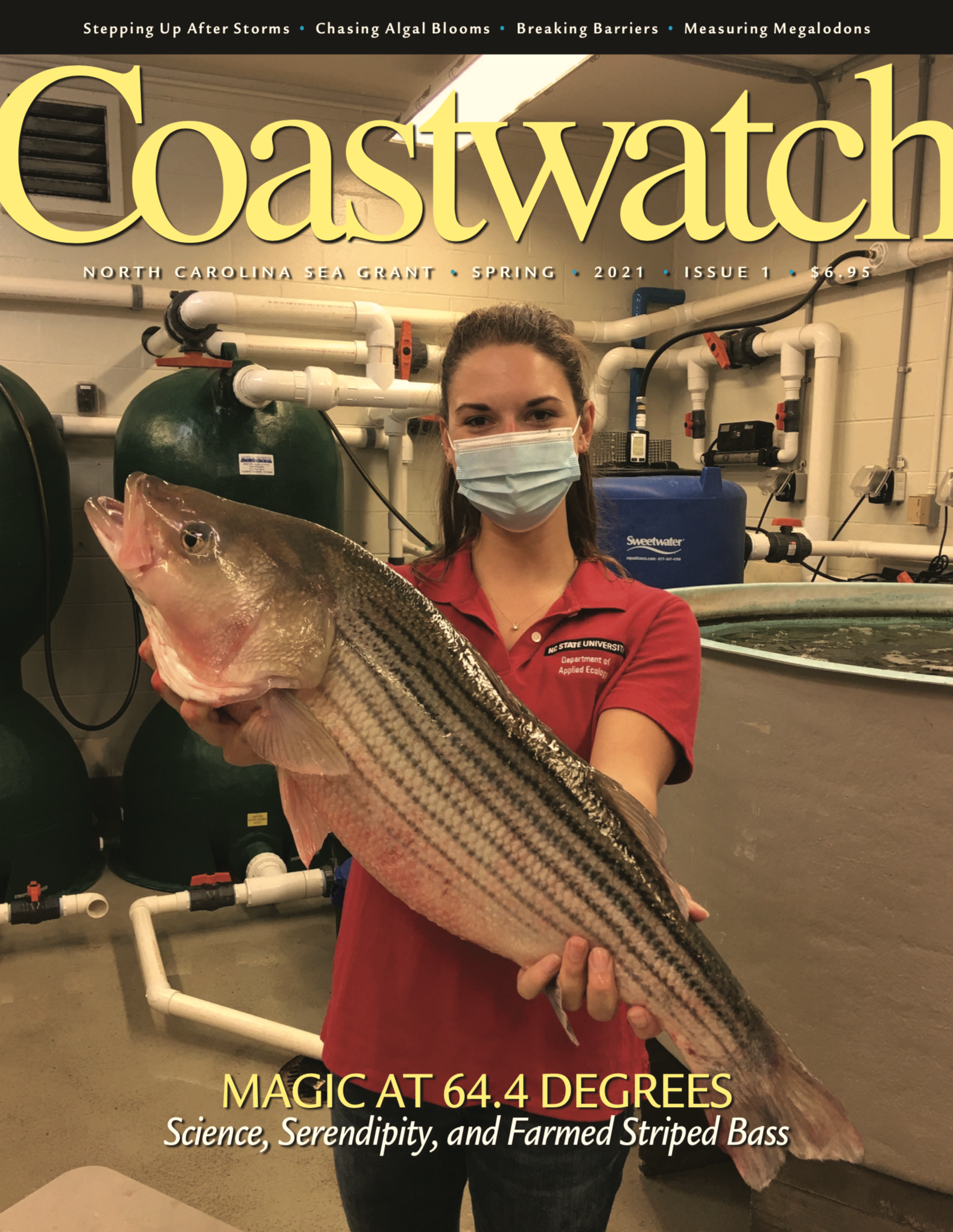 BREAKING SYSTEMIC BARRIERS
Being Black in the Aquatic Sciences and Related Fields
"I can't walk around with a sign on my back that says, 'I'm not a threat. Don't shoot me.' "
IN FULL BLOOM
Algae, Air Quality, and New Research on the Impacts of Cyanotoxins
"Some days, we even operated like a band of storm chasers: When the CEEG's network reported bloom sightings, we would all jump in our vehicles and speed toward those locations."
HOOK, LINE & SCIENCE
Illegal Angling, Measuring the Megalodon, and More
Video footage revealed that illegal fishing occurred regularly within the areas under observation.
MARINER'S MENU
Spring Succulence
Recipes for Tex-Mex shrimp, stuffed soft-shell crabs, and monkfish bisque tantalize chefs and DIYers alike.
BLUE ECONOMY
Comparing Apples to Oysters
Farmers and fishers have much in common in the way of obstacles and opportunities.
SEA SCIENCE
Crabitat: Juvenile Blue Crab Habitats in Pamlico Sound
Blue crabs go through drastic changes in body shape and location as they age.
RIP CURRENTS: KNOW YOUR OPTIONS (Poster)
Print it out, put it up, and save a life. And share the link.
The Back Cover
K-12 students creatively respond to the question "What does climate resiliency mean to you?"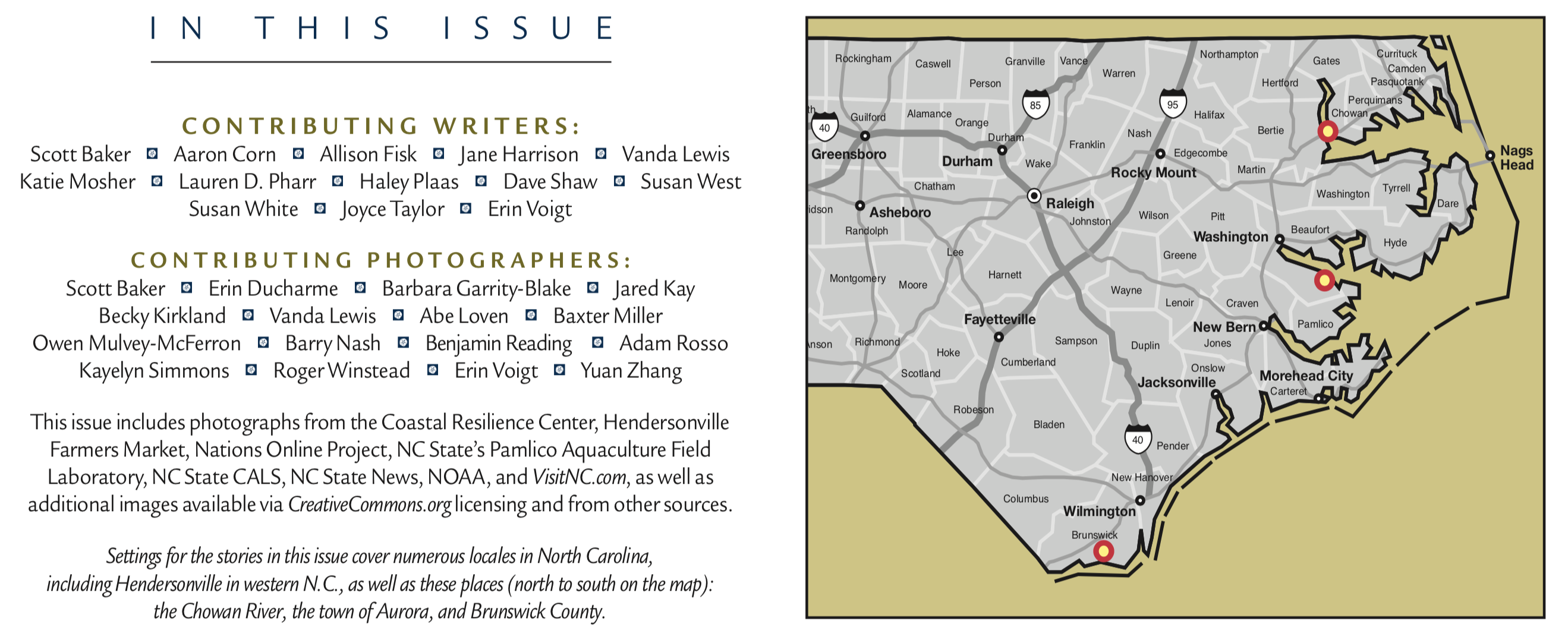 lead photo by Scott Baker for "In the Wake of Storms"