Mariner's Menu

Winter Wonders
BY VANDA LEWIS AND JOYCE TAYLOR
Mariner's Menu, one of the fastest-growing sites for seafood recipes on the web, features blogger and photographer Vanda Lewis's pictures with recipes the late Joyce Taylor Developed. Lewis selected these delights to enjoy this holiday season and beyond.
CLASSIC OYSTER DRESSING 
2 cups oysters, drained, liquid reserved
6 cups French bread, cut into small cubes
4 tablespoons butter
1 cup celery, chopped
1 cup onion, chopped
1 teaspoon poultry seasoning
1 teaspoon dried thyme leaves
1/2 teaspoon salt
1/2 teaspoon black pepper, freshly ground
1 egg, beaten
Toast the bread until golden brown. Meanwhile, melt butter in a small saucepan. Lightly sauté the celery and onion. Add poultry seasoning, thyme, salt, and pepper.
Place 4 cups of cubed bread in a large bowl. Crumble remaining 2 cups of bread and place them in the bowl. Combine with vegetable-seasoning mix. Add oysters and egg and toss lightly. Mix in the reserved oyster liquid until stuffing is moist but not packed.
Place in a greased baking pan and bake uncovered at 375° F for about 30 to 40 minutes, until done (and crusty on the outside).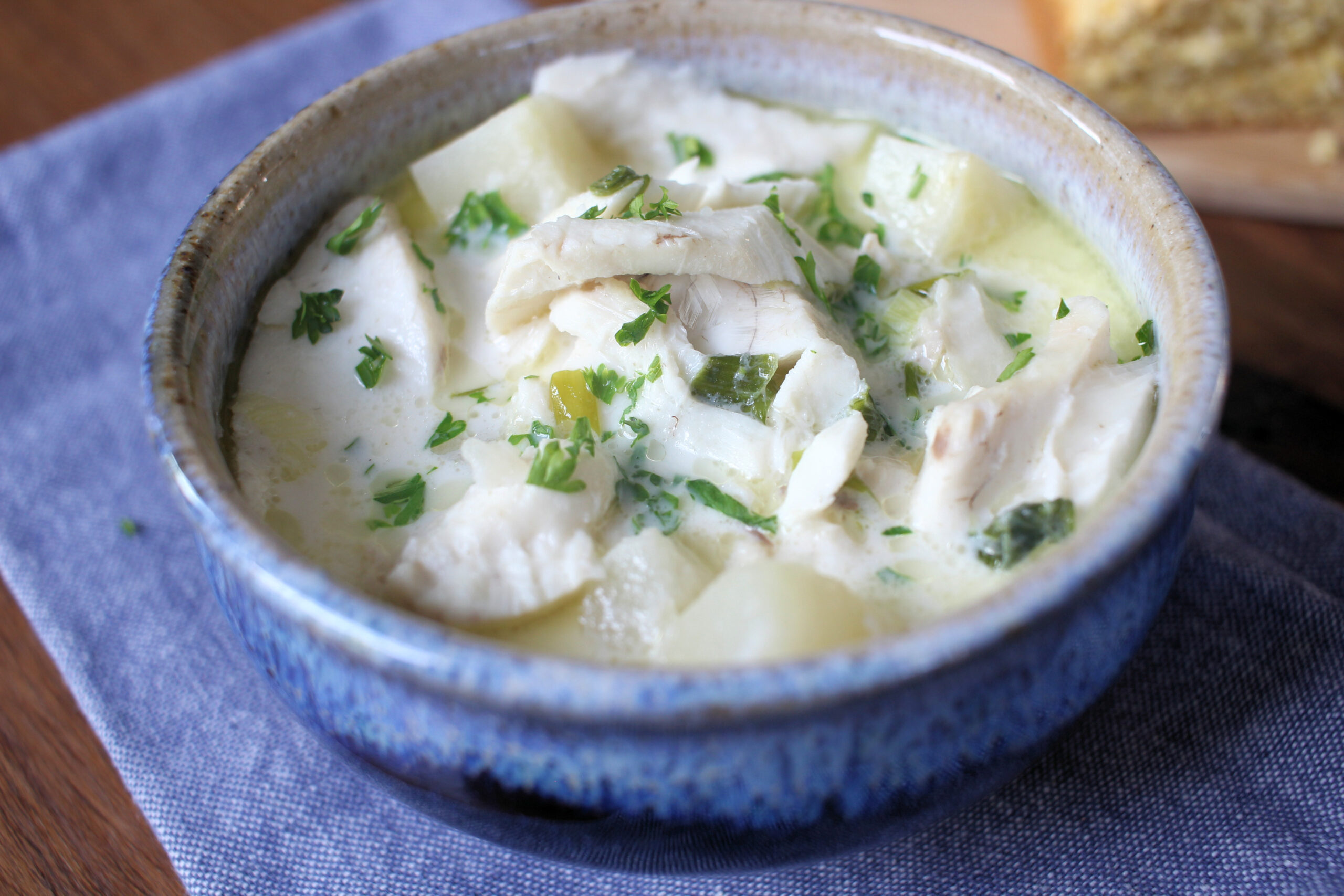 STRIPED BASS CHOWDER
1 1/2 pounds striped bass fillets, skinless
4 tablespoons butter
1/3 cup green onions, sliced, including tops
1 1/2 cups russet potatoes, diced
32-ounces chicken broth
1 teaspoon salt
1/2 teaspoon white pepper, freshly ground
1 cup milk
1 cup heavy cream
1 tablespoon fresh parsley, minced
Poach fish in lightly salted water. Flake and set aside.
In a medium saucepan, melt butter. Sauté the onions and potatoes until tender. Add broth, salt, and pepper. Bring to a simmer. Stir in the milk, then cream. Heat, but do not boil.
Add flaked fish and cook only until the fish is heated, about 10 minutes. Garnish with parsley.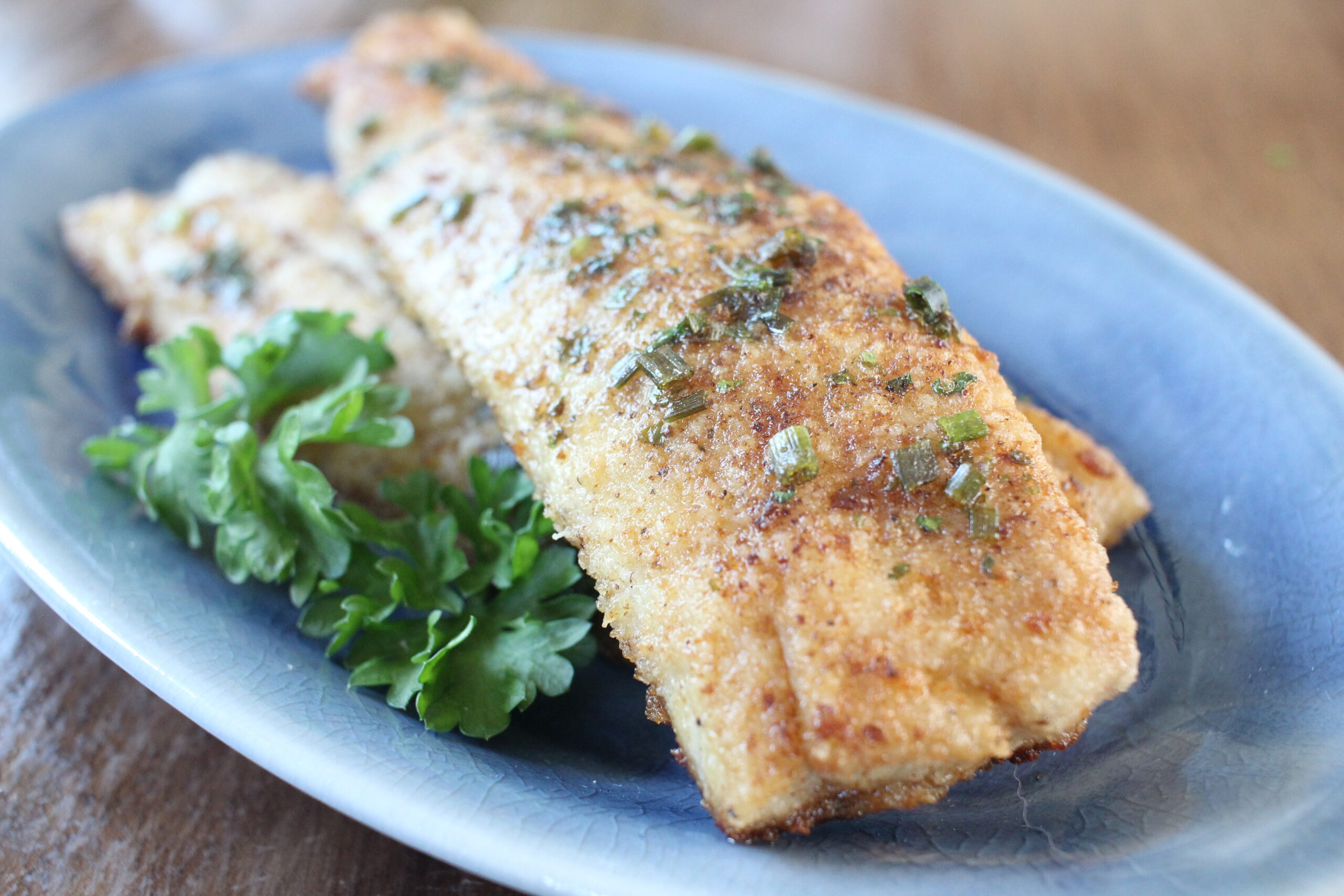 FRESH SPOTTED TROUT WITH HERBS 
1 1/2 pounds spotted trout fillets
1/2 cup flour
1/2 cup dry bread crumbs
1/4 teaspoon cayenne pepper
salt
black pepper, freshly ground
3 tablespoons canola oil
3 tablespoons butter
2 tablespoons fresh lemon juice
4 tablespoons fresh chives, chopped
3 tablespoons fresh parsley, chopped
In a shallow dish, combine flour, bread crumbs, and cayenne. Lightly salt and pepper the fish. Dredge lightly in the flour mixture.
Heat oil in a skillet to 375° F. Add butter and melt. Place the fish, skin sides down, in the skillet, and sauté about 4 to 5 minutes. Flip and repeat, cooking until done. Remove and place on a serving dish.
Next, add lemon juice, chives, and parsley to the skillet. Stir well and heat. Drizzle over the cooked fish.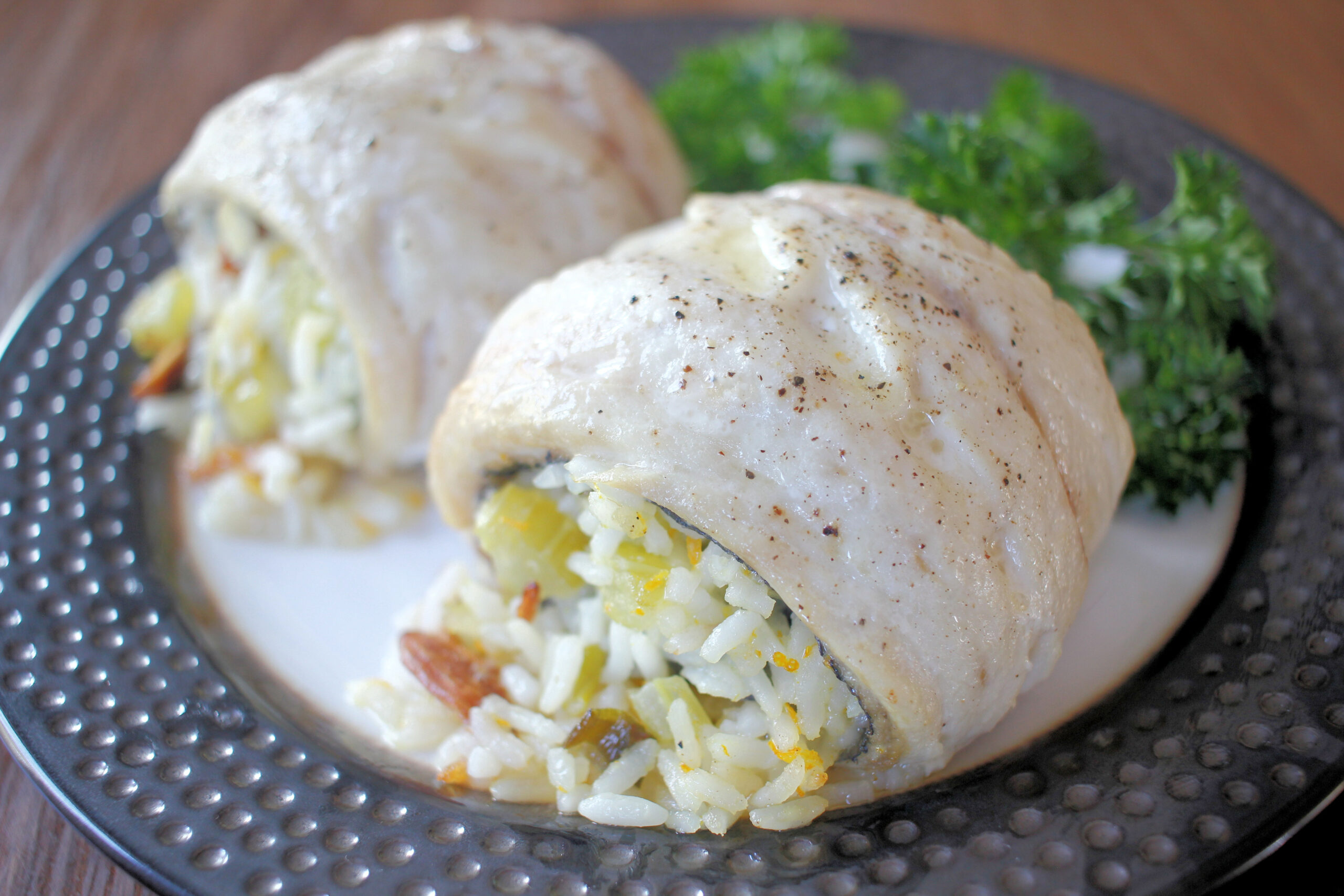 BAKED SPOTTED TROUT WITH ORANGE-RICE STUFFING 
4 spotted trout fillets
2 tablespoons butter
1/2 cup celery, chopped, including leaves
2 tablespoons green onion, finely chopped
1/2 cup fresh orange juice
1 tablespoon fresh lemon juice
1 1/2 teaspoons orange zest
1/4 teaspoon salt
1 cup cooked rice
1/3 cup toasted almond slivers
1 1/2 tablespoons butter, melted
salt
black pepper, freshly ground
In a medium saucepan, melt 2 tablespoons of butter over medium heat. Sauté the celery and onion until tender. Add orange juice, lemon juice, zest, and salt. Bring to a boil. Add rice and stir well. Cover and remove from heat. Let it stand for 5 minutes, then add the almonds.
Lay out the fillets on a work surface, skin sides up. Spoon stuffing onto the fillets. Roll up each fillet and place the seam side down on a parchment-lined baking sheet. Brush with 1 1/2 tablespoons of melted butter. Lightly salt and pepper. Bake at 375° F until done, about 12 to 15 minutes.
photos by Vanda Lewis
download a printable PDF of this edition of Mariner's Menu