Mariner's Menu
Almond-Encrusted Snapper with Cream Sauce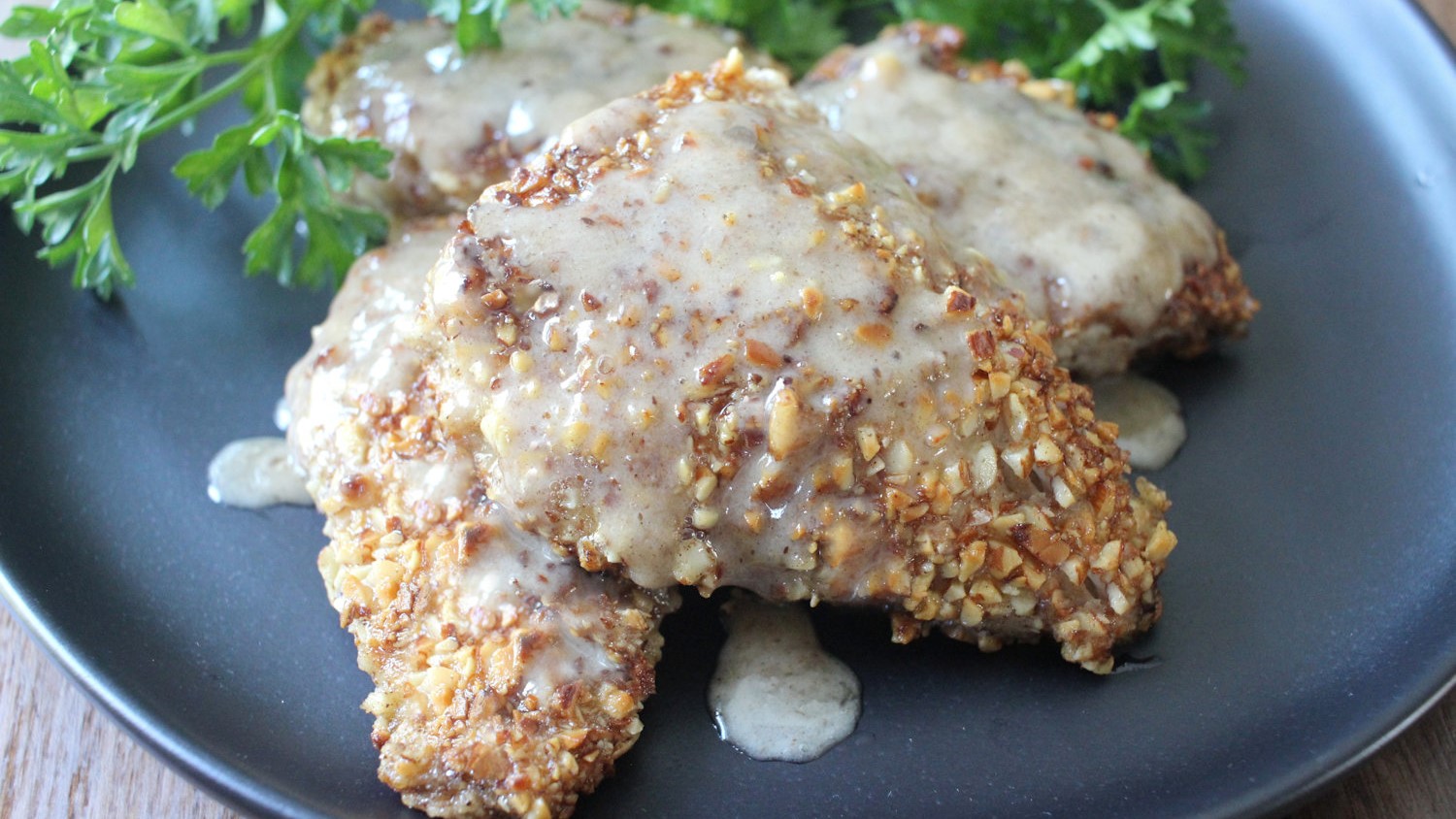 Recipe
4 snapper fillets, cut into halves
1 cup flour
½ teaspoon salt
¼ teaspoon black pepper, freshly ground
1 egg, beaten
½ cup milk
½ cup almonds, finely chopped
2 tablespoons canola oil
3 tablespoons butter
½ cup dry white wine
¼ cup heavy cream
1 tablespoon fresh lemon juice
salt
white pepper, freshly ground
In a shallow dish, combine flour, salt and pepper. In another dish, whip together egg and milk.
Dredge fish in flour mixture, shaking off excess. Dip the flesh side of fish in the egg mixture and coat with almonds. Place in a pan and refrigerate for 15 minutes.
Heat oil in a large skillet. Add 2 tablespoons butter and heat. Sauté fish, nut side down, until just golden brown, about 4 to 5 minutes, being careful not to burn almonds. Flip fish and repeat, cooking until done. Remove fish from pan.
Add wine to pan, scraping up bits remaining. Reduce by half. Add cream and cook over low heat until slightly thickened. Add remaining 1 tablespoon butter and lemon juice and blend well. Salt and pepper to taste. Drizzle over fillets.
Contributed by Joyce Taylor MM2