Mariner's Menu
Baked Grouper with Fresh Herbs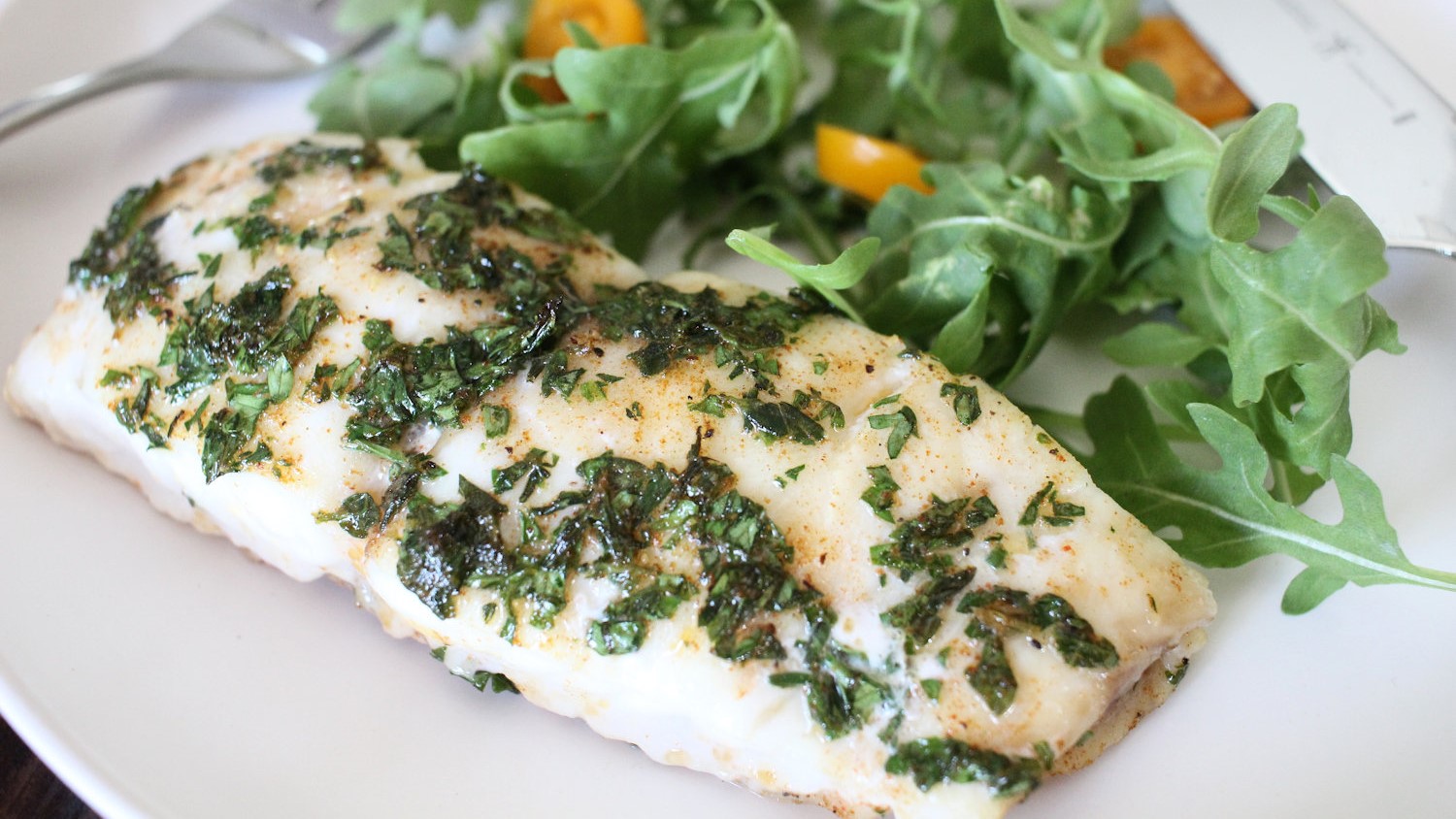 Recipe
1 ½ pounds grouper fillet, cut into 4 serving-size pieces
3 tablespoons butter, melted
1 tablespoon dry white wine
½ teaspoon salt
¼ teaspoon black pepper, freshly ground
1 tablespoon fresh parsley, minced
1 tablespoon fresh thyme, minced
1 teaspoon fresh tarragon, minced
½ teaspoon paprika
Preheat the oven to 450° F.
In a small bowl, combine butter, wine, salt, pepper, parsley, thyme, tarragon and paprika. Spoon or brush evenly over fillets.
Place in lightly greased baking dish. Bake at 450° F on the middle rack of the oven until the fish flakes easily with a fork, about 15 minutes.
Contributed by Joyce Taylor MM2