Beer Batter Fried Oysters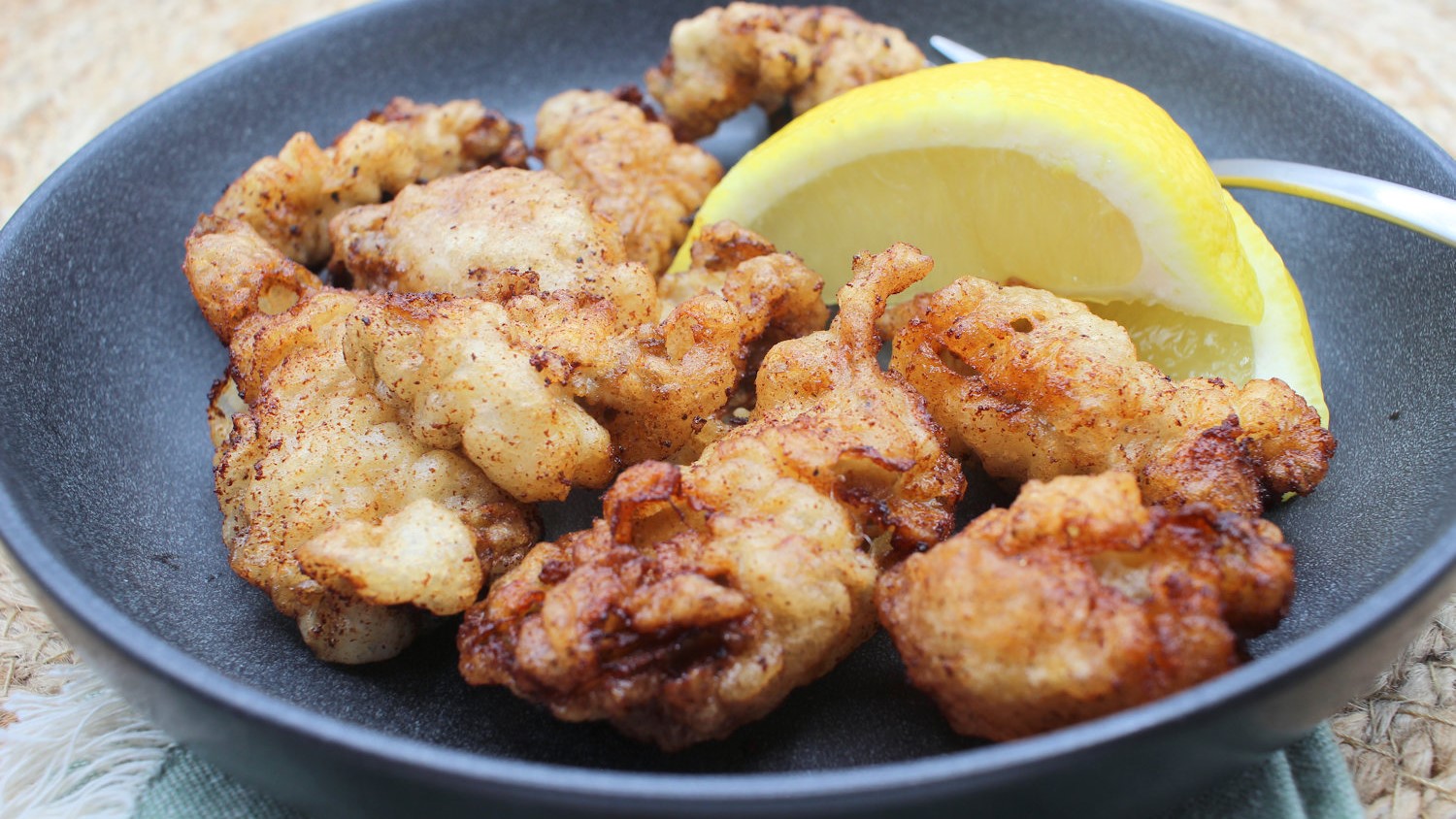 Recipe
1 pint oysters
½ cup flour
6 tablespoons beer, room temperature
1 tablespoon vegetable oil
¼ teaspoon salt
¼ teaspoon black pepper, freshly ground
3 egg whites, stiffly beaten
oil for frying
In a small bowl, combine flour, beer, oil, salt and pepper. Fold in egg whites. Roll oysters in batter. Fry in deep fat at 375° F until golden brown, about 2 to 3 minutes or until done.
Contributed by Joyce Taylor From: Mariner's Menu: 30 Years of Fresh Seafood Ideas
DID YOU KNOW?

October is oyster month for NC.  Wild oyster season is October 15 through April, while farmed oysters are available year-round!