Mariner's Menu
Broiled Oysters Rockefeller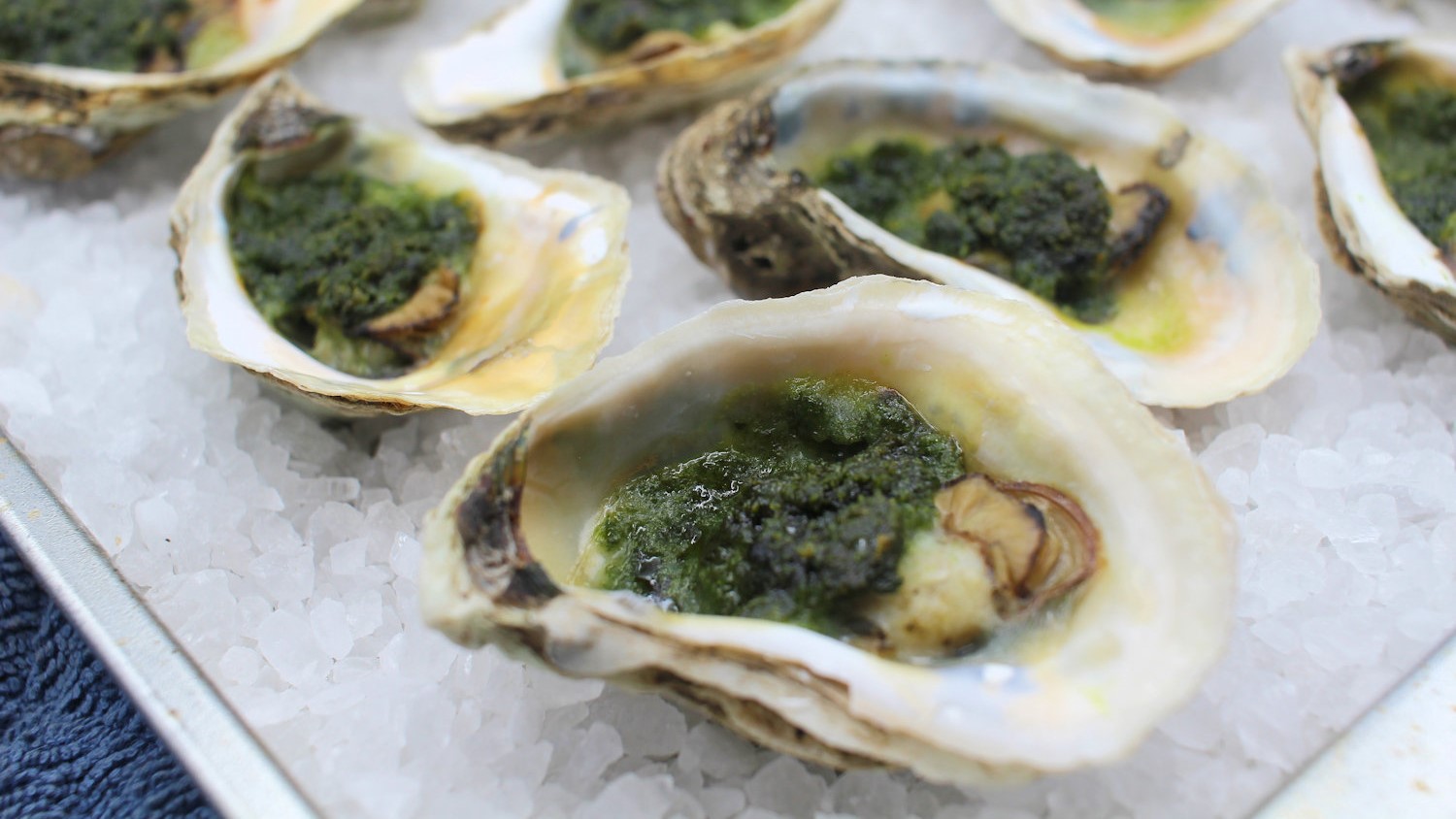 Recipe
24 oysters on the half shell
6 tablespoons unsalted butter
6 tablespoons frozen chopped spinach, thawed
3 teaspoons onion, minced
1 tablespoons dried parsley flakes
3 tablespoons celery, minced
⅛ teaspoon fennel seed, ground
⅛ teaspoon dried tarragon leaves
⅛ teaspoon dried parsley
⅛ teaspoon cayenne pepper
⅛ teaspoon garlic powder
¼ cup breadcrumbs
rock salt
Place the rack in the top third of the oven and preheat the broiler on low.
Combine butter, spinach and seasonings. Simmer for 15 minutes. Puree in blender. Add breadcrumbs. Spread a layer of rock salt on a baking sheet. Arrange oysters on rock salt and spread 1 teaspoon of spinach mixture over each oyster.
Broil for about 4 minutes or until oysters are done. Watch oysters closely while broiling.
Contributed by Joyce Taylor From: No-Salt Seafood: All the Flavor Without the Salt
DID YOU KNOW?

Ever wonder what that dark spot is on the inside of an oyster?  It's where the adductor muscle connected.  The adductor muscle allows oysters to close their shell.