Crabmeat Almondine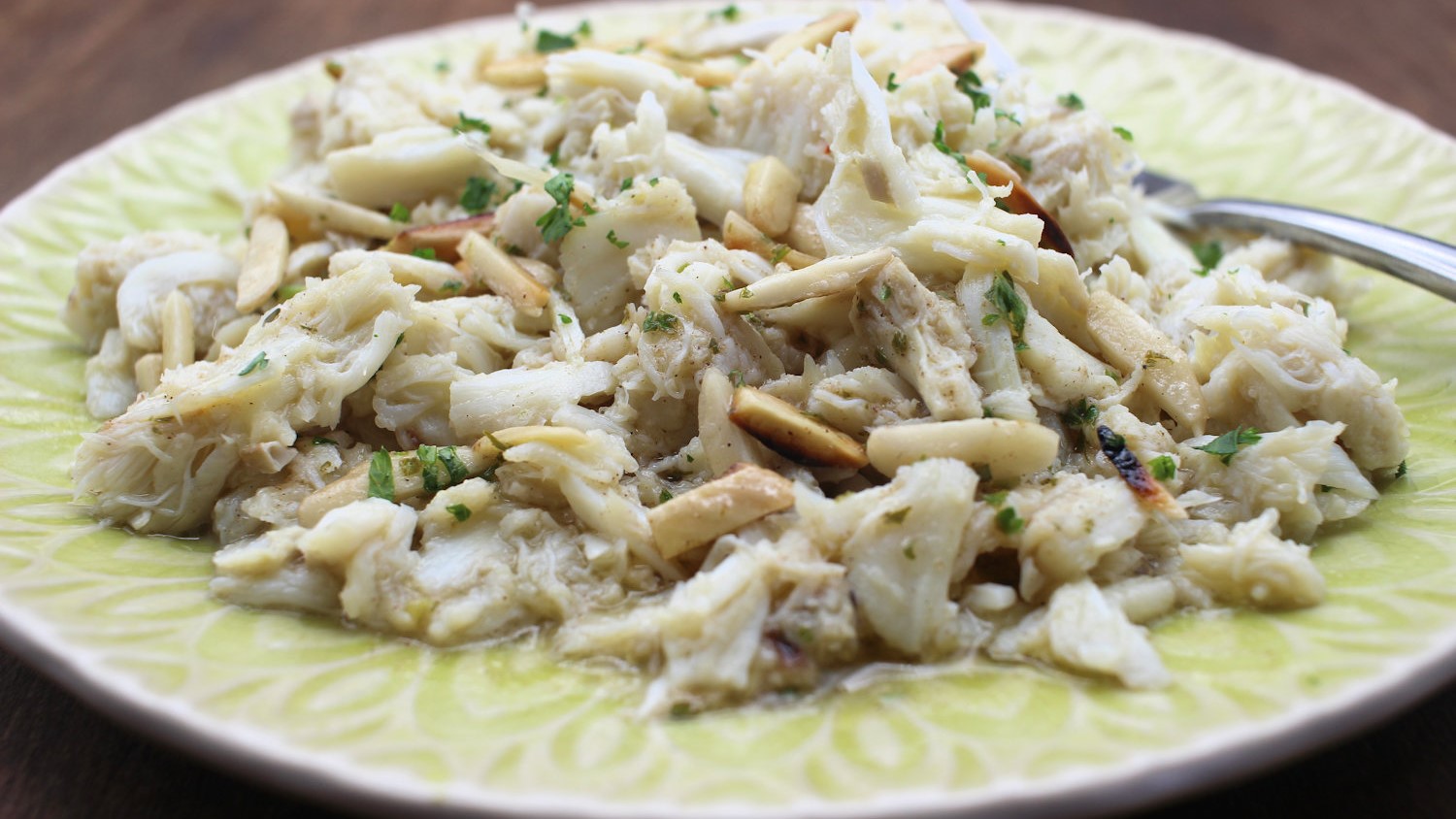 Recipe
1 pound lump crabmeat
5 ½ tablespoons unsalted butter
¼ teaspoon white pepper
2 tablespoons fresh lemon juice
1 teaspoon fresh parsley, minced
½ cup slivered almonds, toasted
In a small sauté pan, melt 2 ½ tablespoons of butter over low heat, then add crabmeat. Warm over low heat, stirring gently with a wooden spoon, until heated through, about 5 to 6 minutes. Do not allow to cook. Cover pan and place in a warm oven while preparing sauce.
To prepare the sauce, melt 3 tablespoons of butter in a heavy sauce pan over medium heat, then add pepper. Cook until foamy and slightly brown at edges. Lower heat and add lemon juice and parsley. Stir, then add almonds. Cook over low heat until browned. Remove from heat.
Place portions of crab on warmed plates then top with the sauce.
Contributed by Joyce Taylor From: No-Salt Seafood: All the Flavor Without the Salt
DID YOU KNOW

If you don't have a ruler, a soda can could be used to measure the required 5 inches in length for recreational crabbers to keep a blue crab.