Grilled Soft-Shell Crabs with Garlic Mayonnaise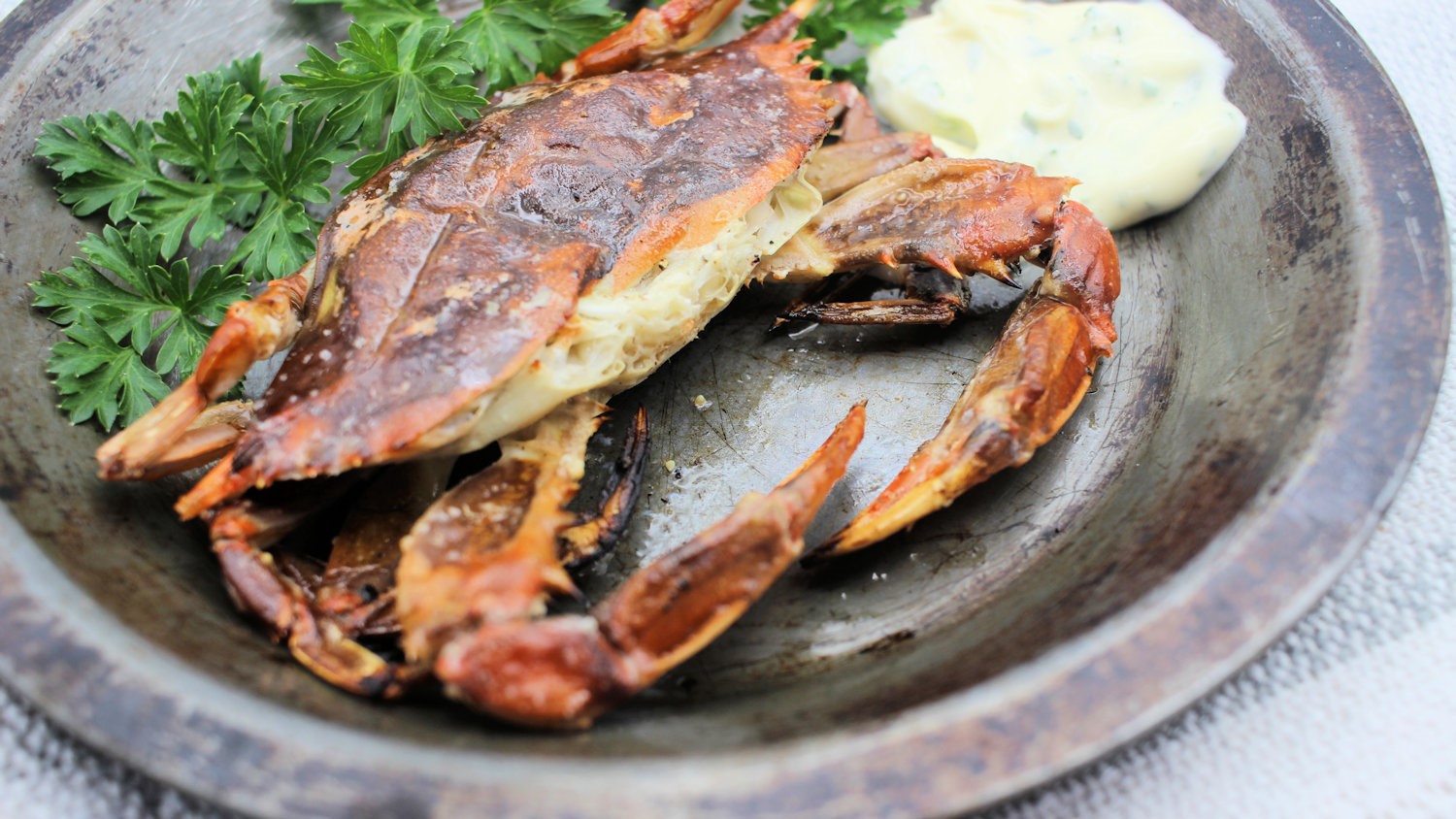 Recipe
8 soft-shell crabs, cleaned
8 tablespoons butter, melted
salt
black pepper, freshly ground
Prepare Garlic Mayonnaise and refrigerate.
Preheat the grill to medium-high.
Brush crabs on both sides with melted butter. Lightly salt and pepper. Place crabs, topsides down, over hot coals. Close cover and cook until bright red about 2 to 3 minutes. Turn and repeat, cooking until done. Serve with Garlic Mayonnaise.
Garlic Mayonnaise
¾ cup mayonnaise
¼ cup sour cream
½ teaspoon garlic, pressed
¼ cup fresh parsley, minced
½ teaspoon Tabasco sauce
In a small bowl, combine mayonnaise, sour cream, garlic, parsley, Tabasco and pepper. Serve with grilled soft-crabs.
Contributed by Joyce Taylor MM2