Grilled Striped Bass with Herb Butter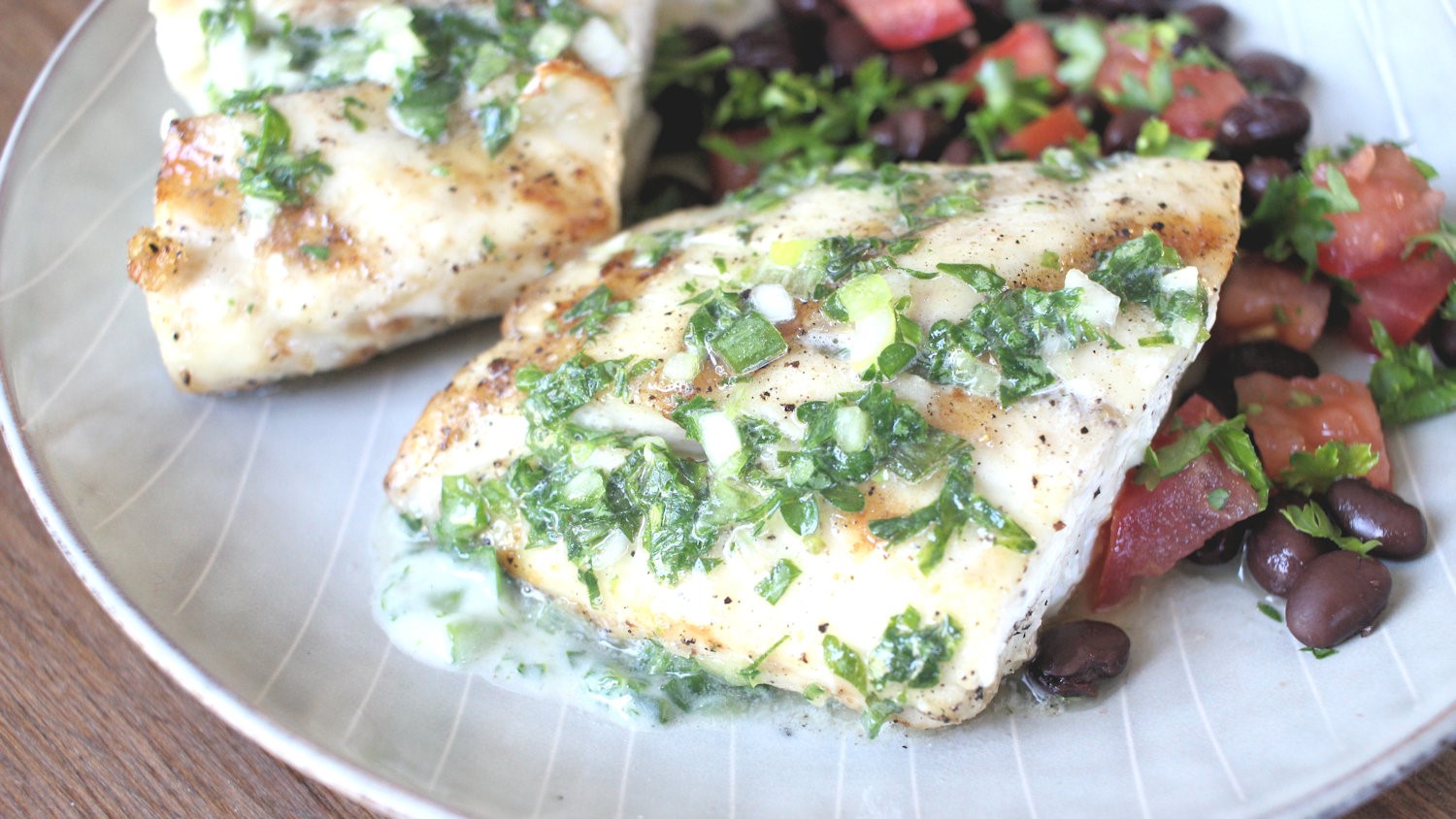 Recipe
1 ½ pounds striped bass fillets, skinless, cut into serving-size pieces
4 tablespoons butter, melted
salt
black pepper, freshly ground
Prepare Herb Butter one hour ahead and set aside.
Preheat the grill to medium-high.
Brush fish on both sides with melted butter. Lightly salt and pepper.
Place on a well-oiled grill and cook for 6 to 8 minutes. Turn fish over and repeat, cooking until done.
Herb Butter
½ cup butter, softened
2 tablespoons green onions, minced, including tops
2 tablespoons parsley, minced
2 tablespoons tarragon, minced
½ teaspoon salt
½ teaspoon white pepper, freshly ground
In a small bowl, cream together butter, onion, parsley, tarragon, salt and pepper. Spread over hot fish.
Contributed by Joyce Taylor MM2
DID YOU KNOW?

Striped bass are a wonderful source of protein! There are almost 18 grams of protein in just 3.5 oz. or 100g.