Fish
Monkfish Bisque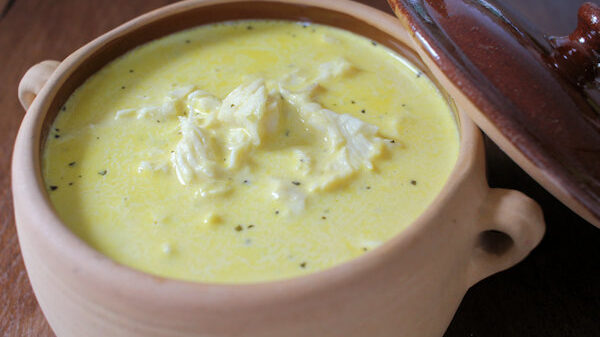 Recipe
1 pound poached monkfish, (begin with 1 ½ pounds raw fish)
4 tablespoons butter
½ cup potatoes, diced
½ cup carrots, chopped
½ cup celery, chopped
¾ teaspoon salt
½ teaspoon white pepper, freshly ground
½ teaspoon dried basil
2 cups chicken broth
¼ cup dry white wine
2 cups heavy cream
Poach fish in lightly salted water. Coarsely chop and set aside.
In a medium saucepan, melt butter. Sauté potatoes, carrots and celery until tender. Remove from pan and puree. Return to pan. Add salt, pepper, and basil. Add broth, wine and heat. Blend in cream, stirring constantly.
Add fish and heat, about 5 minutes.
Contributed by Joyce Taylor MM2