Oysters Casino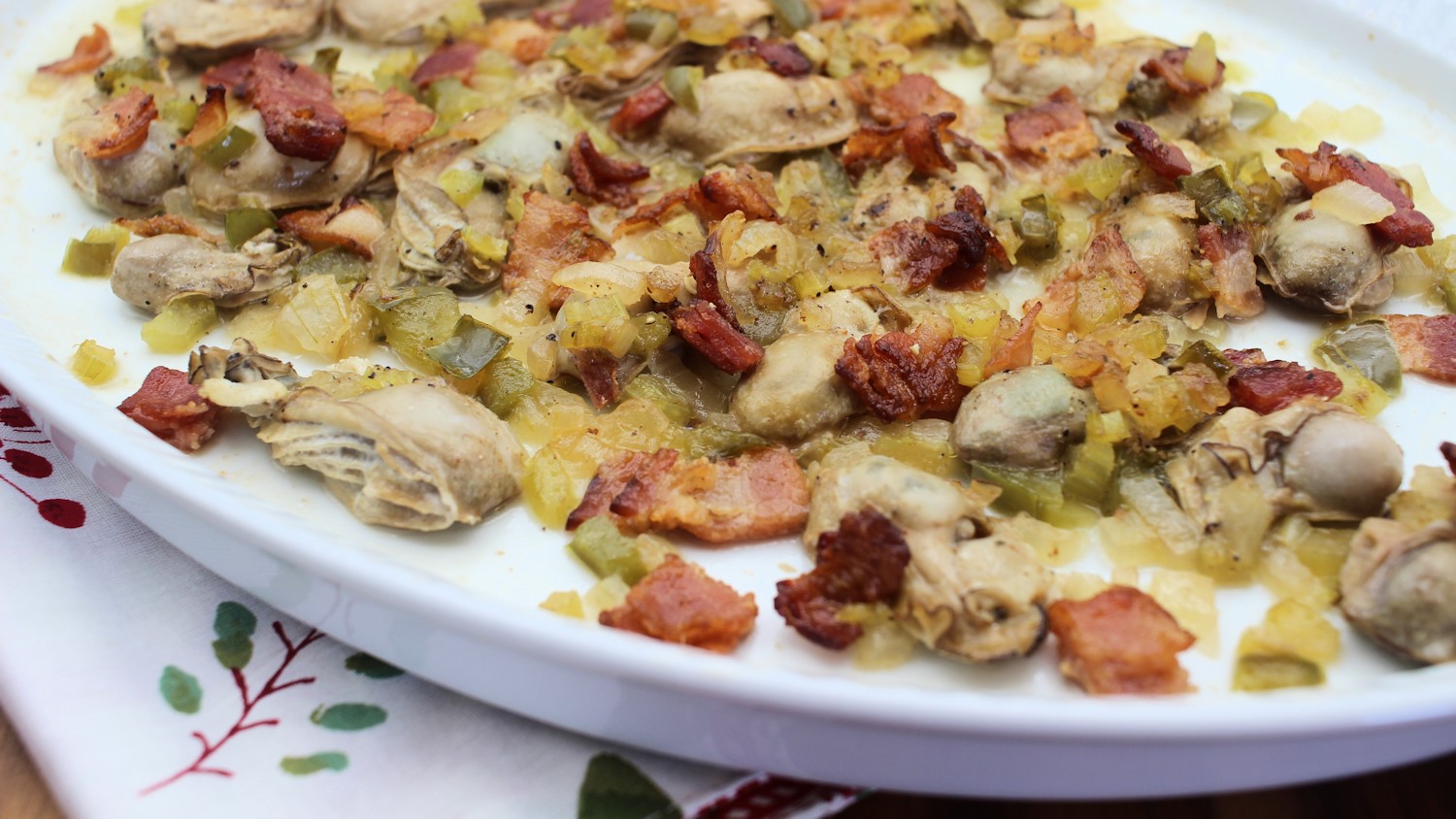 Recipe
1 pint oysters, drained
3 slices bacon, chopped
4 tablespoons onion, chopped
2 tablespoons green pepper, chopped
3 tablespoons celery, chopped
1 teaspoon lemon juice
¼ teaspoon salt
¼ teaspoon black pepper, freshly ground
½ teaspoon Worcestershire sauce
⅛ teaspoon Tabasco sauce
Preheat oven to 350° F.
In a skillet, fry bacon until brown. Remove bacon and drain on paper towels. Discard all but 1 ½ tablespoons of bacon grease. Add onion, green pepper and celery to the skillet and sauté until tender. Remove skillet from heat and add lemon juice, salt, black pepper, Worcestershire, Tabasco and bacon and mix well.
In a lightly greased baking dish, arrange oysters and then spread the bacon mixture on top. Bake until oysters are done and topping is brown for about 10 to 15 minutes.
Contributed by Joyce Taylor  From: Mariner's Menu: 30 Years of Fresh Seafood Ideas
DID YOU KNOW?

Did you know that farmed oysters can be enjoyed year round, not just in months with "r" in them? If you enjoy oysters, check out the Oyster Festival in Ocean Isle Beach, October 14 and 15. Read more in the Autumn issue of Coastwatch.