Pan-Fried Soft Crabs with White Wine Sauce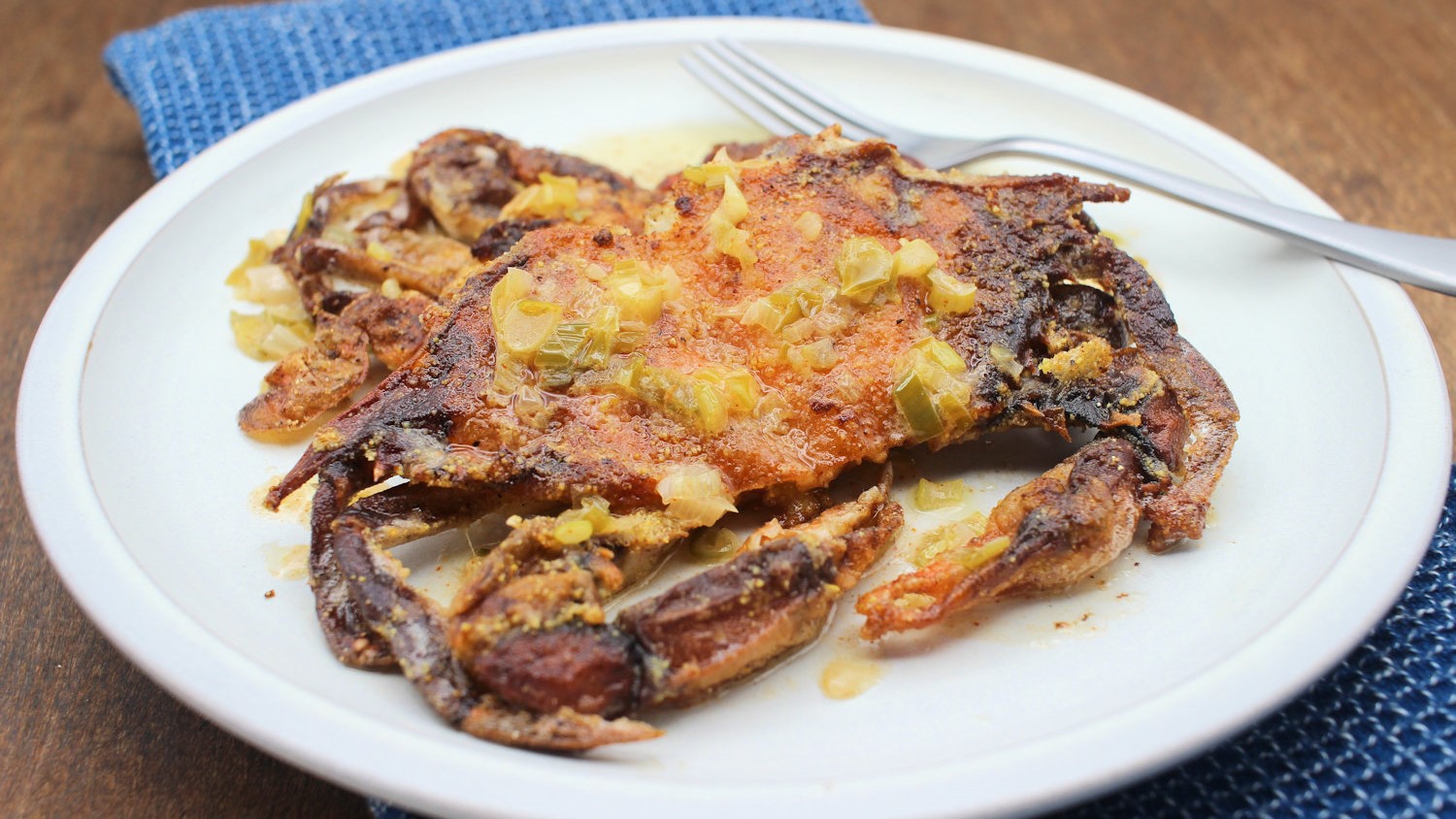 Recipe
6 soft-shell crabs
6 tablespoons flour
6 tablespoons yellow cornmeal
½ teaspoon salt
½ teaspoon black pepper, freshly ground
3 tablespoons vegetable oil
3 tablespoons butter
Prepare White Wine Sauce and keep warm.
Mix flour, meal, salt and pepper in a shallow dish. Turn each crab in flour mix to coat completely. Gently shake off excess. Heat oil in a large skillet over medium heat. Add butter. When skillet is heated, lay crabs upside down in oil. Sauté until crisp and golden brown, about 4 to 5 minutes. Turn and repeat on other side. Remove to warm platter. Pour wine sauce over crabs.
White Wine Sauce
¼ cup dry white wine
¼ cup green onion, including tops, finely chopped
2 tablespoons white wine vinegar
¼ teaspoon cayenne pepper
6 tablespoons butter, melted
Combine wine, onion, vinegar and cayenne pepper. Bring to a boil. Cook until reduced by half. Stir in butter and reheat. Remove from heat. Serve over cooked crabs.
Contributed by Joyce Taylor From: Mariner's Menu: 30 Years of Fresh Seafood Ideas
DID YOU KNOW?

The molting of a blue crab is regulated by hormones, controlled by endocrine glands in the eyestalk.  The shell has not yet hardened and is completely edible in a soft shell crab.