Mariner's Menu
Poached Snapper with Dill Butter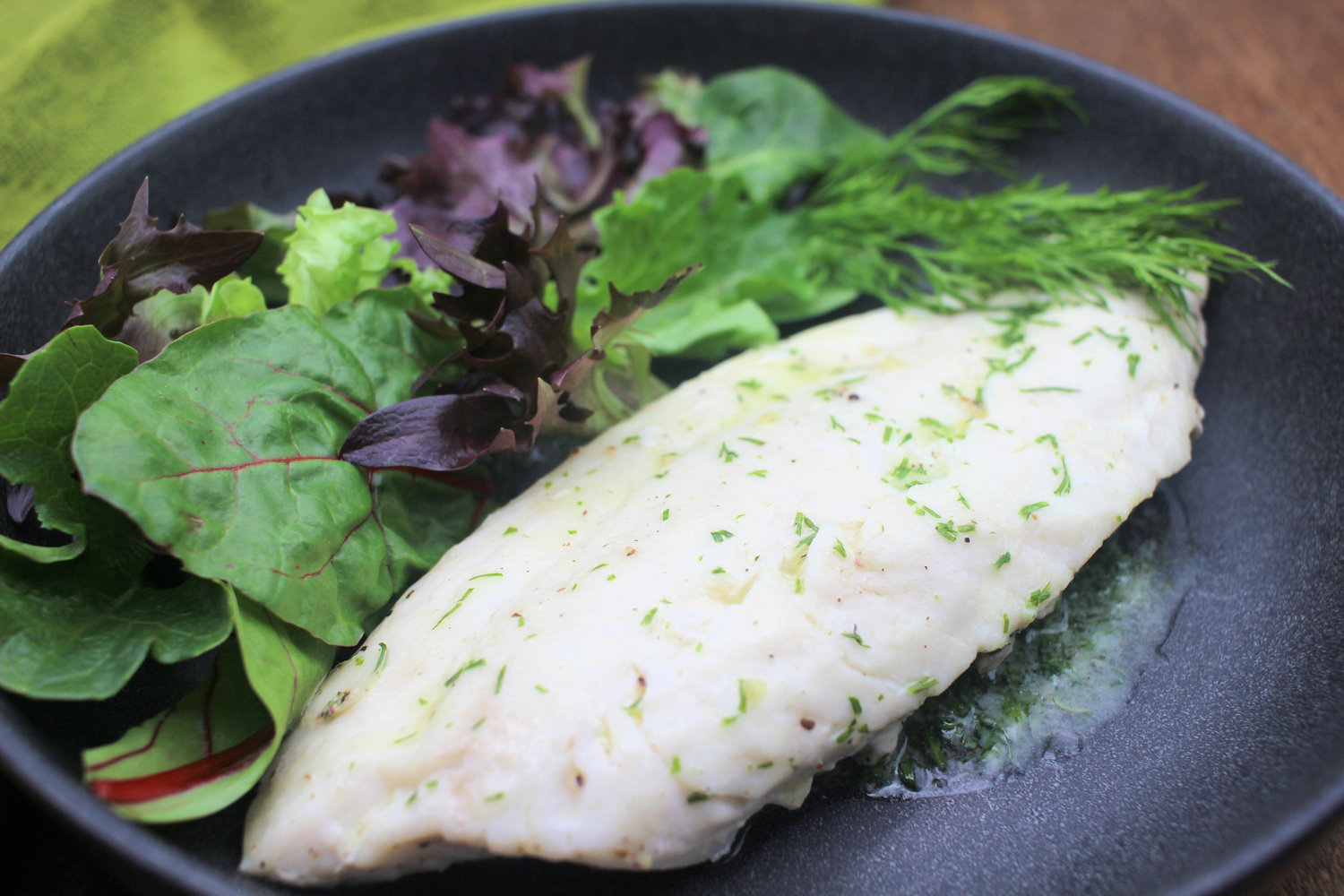 Recipe
6 small snapper fillets
6 cups water
2 cups dry white wine
1 large onion, sliced
2 carrots, sliced
4 celery stalks, with leaves, sliced
3 sprigs fresh parsley
1 bay leaf
3 sprigs fresh thyme
1 teaspoon salt
1 teaspoon black peppercorns, crushed
Prepare Dill Butter and set aside.
Combine poaching ingredients in fish poacher or large, shallow pan. Bring to boil. Partially cover, reduce heat and simmer for 20 to 30 minutes.
Gently place fish in poaching liquid. Cook, uncovered, until fish flakes easily when tested with a fork, about 10 minutes. Carefully remove to serving platter.
Dill Butter
1 stick butter, softened
1 garlic clove, minced
¼ teaspoon salt
¼ teaspoon white pepper, freshly ground
1 teaspoon fresh lemon juice
4 tablespoons fresh dill, minced
Place butter in a small bowl. Add garlic, salt, pepper and lemon juice and blend well. Gently stir in dill. Spread on hot fish.
Contributed by Joyce Taylor From: Mariner's Menu: 30 Years of Fresh Seafood Ideas
DID YOU KNOW?

The word vermilion means "bright red color" indicated by skin of this species.  The red pigment is similar in color to the natural red dye found in an insect.