Mariner's Menu
Sautéed Black Sea Bass with Lemon-Thyme Sauce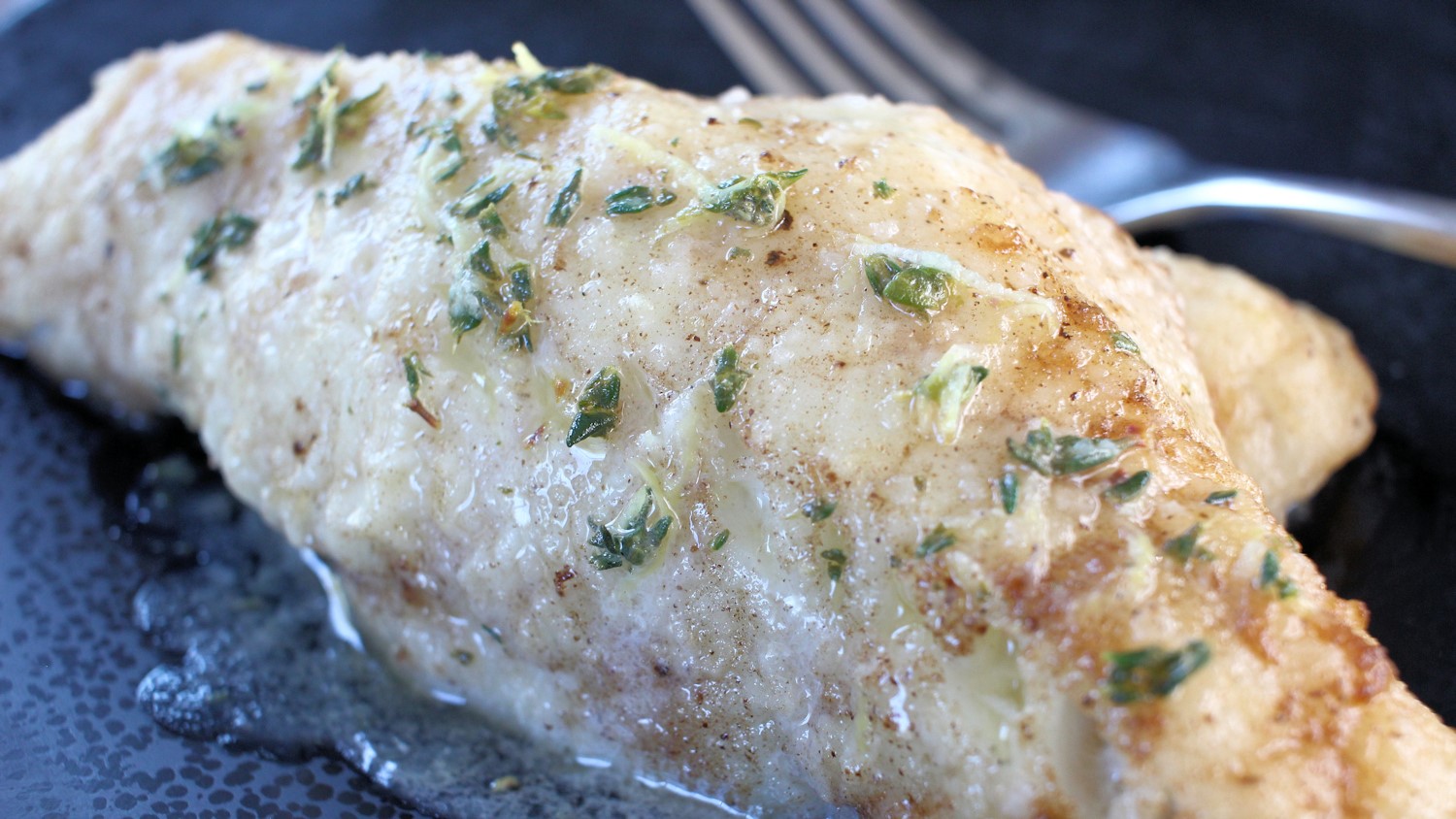 Recipe
4 black sea bass fillets
salt
black pepper, freshly ground
flour
2 tablespoons vegetable oil
2 tablespoons butter
Prepare Lemon-Thyme Sauce.
Lightly salt and pepper fillets. Dredge lightly in flour. Heat oil in a large skillet, then add butter. Cook fish until just golden brown, about 3 to 4 minutes. Turn and repeat, cooking until done. Serve with Lemon-Thyme Sauce.
Lemon-Thyme Sauce
4 tablespoons butter
2 tablespoons fresh lemon juice
½ teaspoons lemon zest
¼ teaspoon white pepper, freshly ground
2 teaspoons fresh thyme, minced
In a small saucepan over low heat, melt the butter. Remove from heat and add juice, zest, pepper and thyme, mix well. Serve over warm fish.
Contributed by Joyce Taylor MM2