Mariner's Menu
Sautéed Soft-Shell Crabs with Lime Mayonnaise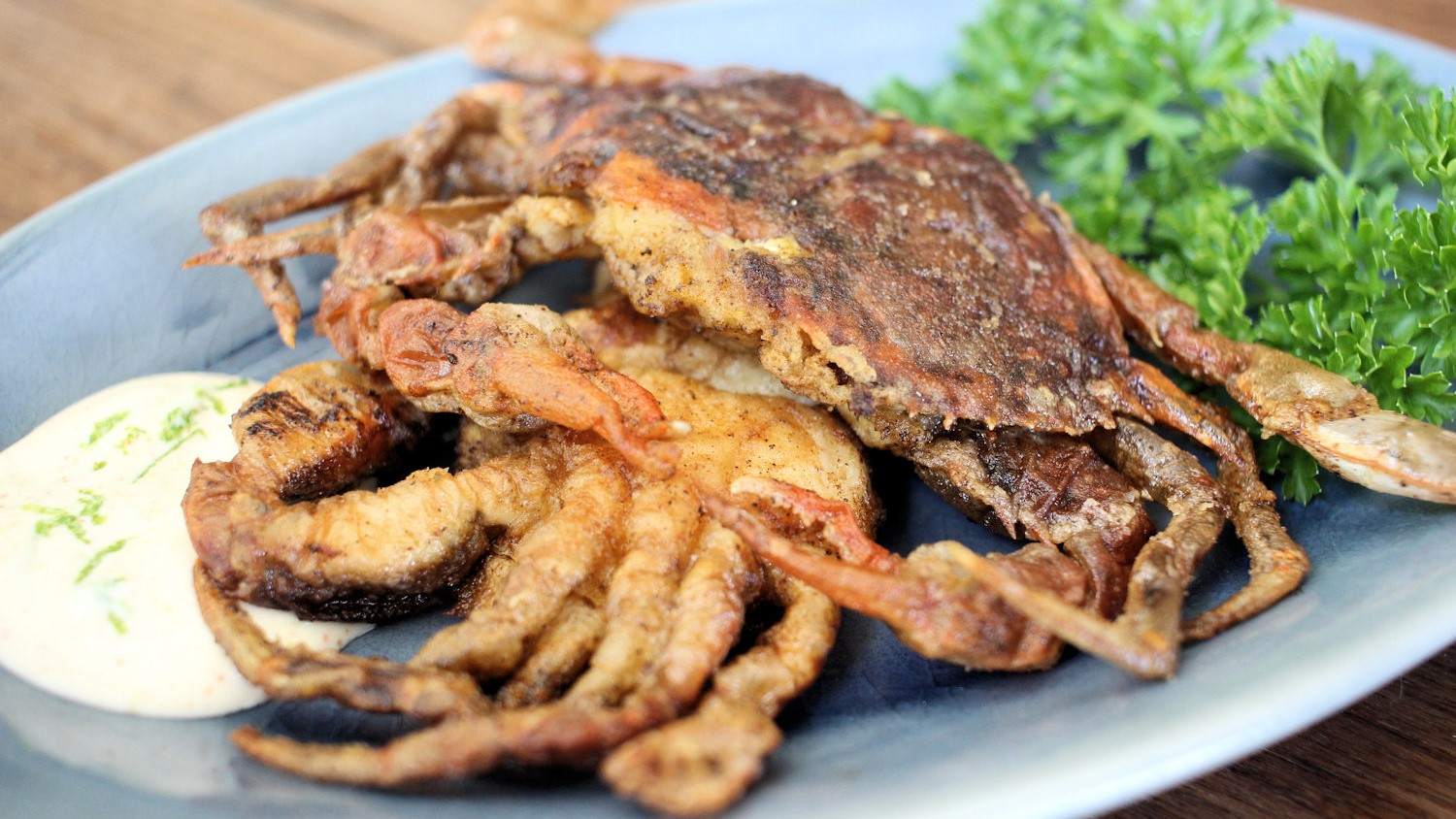 Recipe
8 soft-shell crabs, cleaned
½ teaspoon salt
½ cup flour
½ teaspoon black pepper, freshly ground
½ teaspoon paprika
3 tablespoons fresh lime juice
4 tablespoons canola oil
4 tablespoons butter
Prepare Lime Mayonnaise and set aside.
In a large bowl, combine flour, salt, pepper and paprika. Lightly dredge crabs in the mixture and gently shake off excess.
Heat oil in a large skillet to 350° F. Add butter and melt. Add lime juice and mix. Place crabs in a skillet, topsides down. Cook until reddish-brown for about 4 minutes. Gently turn crabs over and cook until done, about 4 more minutes. Drain on paper towels. Serve with lime mayonnaise.
Lime Mayonnaise
1 cup mayonnaise
2 tablespoons fresh lime juice
¼ teaspoon cayenne pepper
⅛ teaspoon salt
1 tablespoon lime zest
In a small bowl, combine mayonnaise, lime juice, cayenne, salt and lime zest. Set aside for flavors to blend. Serve with cooked crabs.
Contributed by Joyce Taylor MM2