Soft-Shell Crabs with Garlic Sauce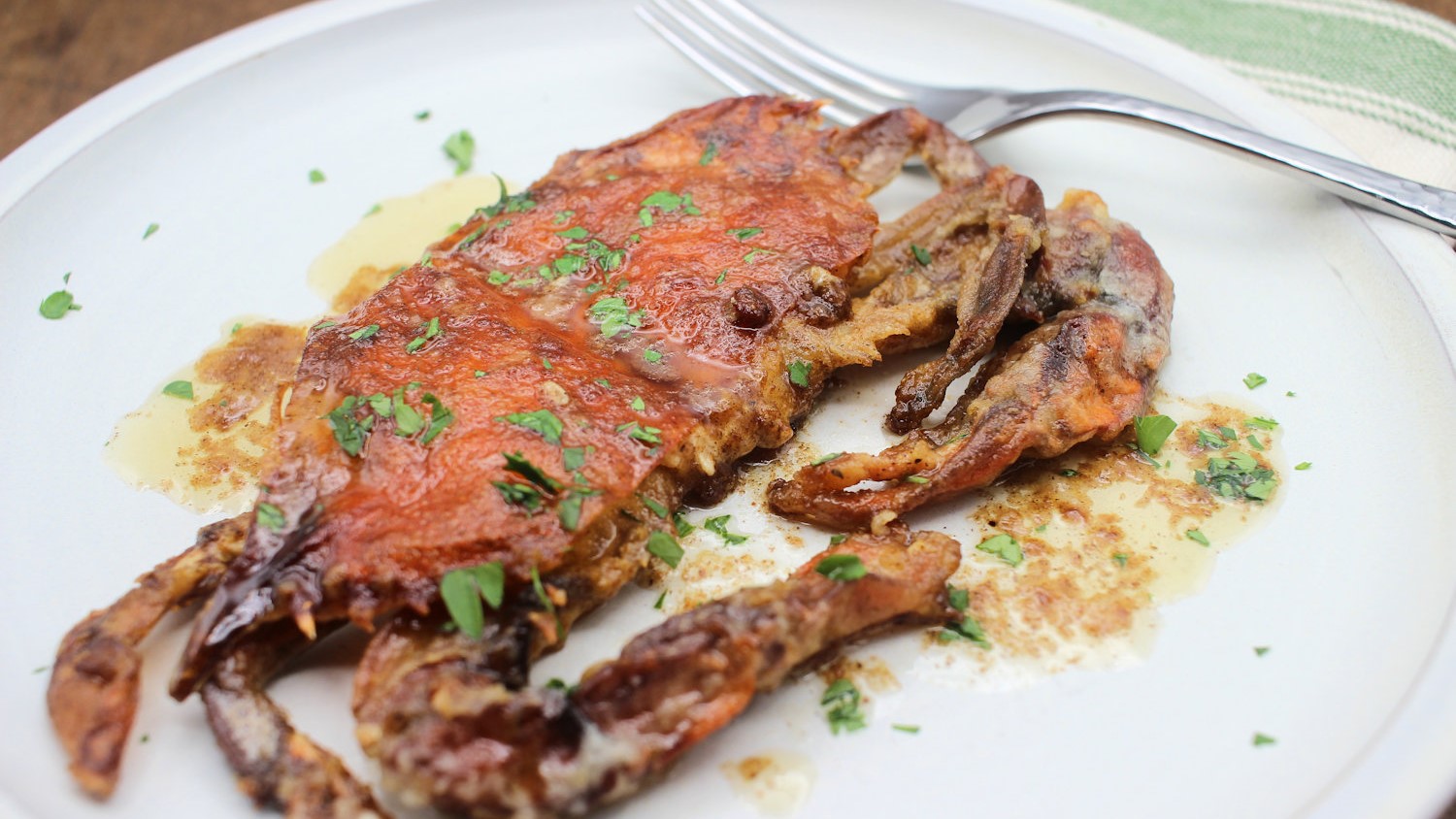 Recipe
12 soft-shell crabs, cleaned
1 cup Bisquick or other baking mix
⅛ teaspoon cayenne pepper
¼ teaspoon black pepper, freshly ground
¾ cup butter
1 teaspoon garlic, pressed
4 tablespoons fresh lemon juice
2 tablespoons fresh parsley, finely minced
Mix Bisquick, cayenne and black pepper in a shallow dish. Dredge crabs until coated. Gently shake off excess. Heat butter in a large skillet over medium heat. Place crabs upside down in pan and cook until golden brown about 4 to 5 minutes. Turn crabs over and repeat. Remove to warm platter.
Add garlic to skillet and stir quickly. Add lemon juice. Scrape up pan deposits. Pour sauce over crabs and sprinkle with parsley.
Contributed by Joyce Taylor From: Mariner's Menu: 30 Years of Fresh Seafood Ideas
DID YOU KNOW?

Blue crabs have several larval stages called zoea and then molting to a megalopa stage.